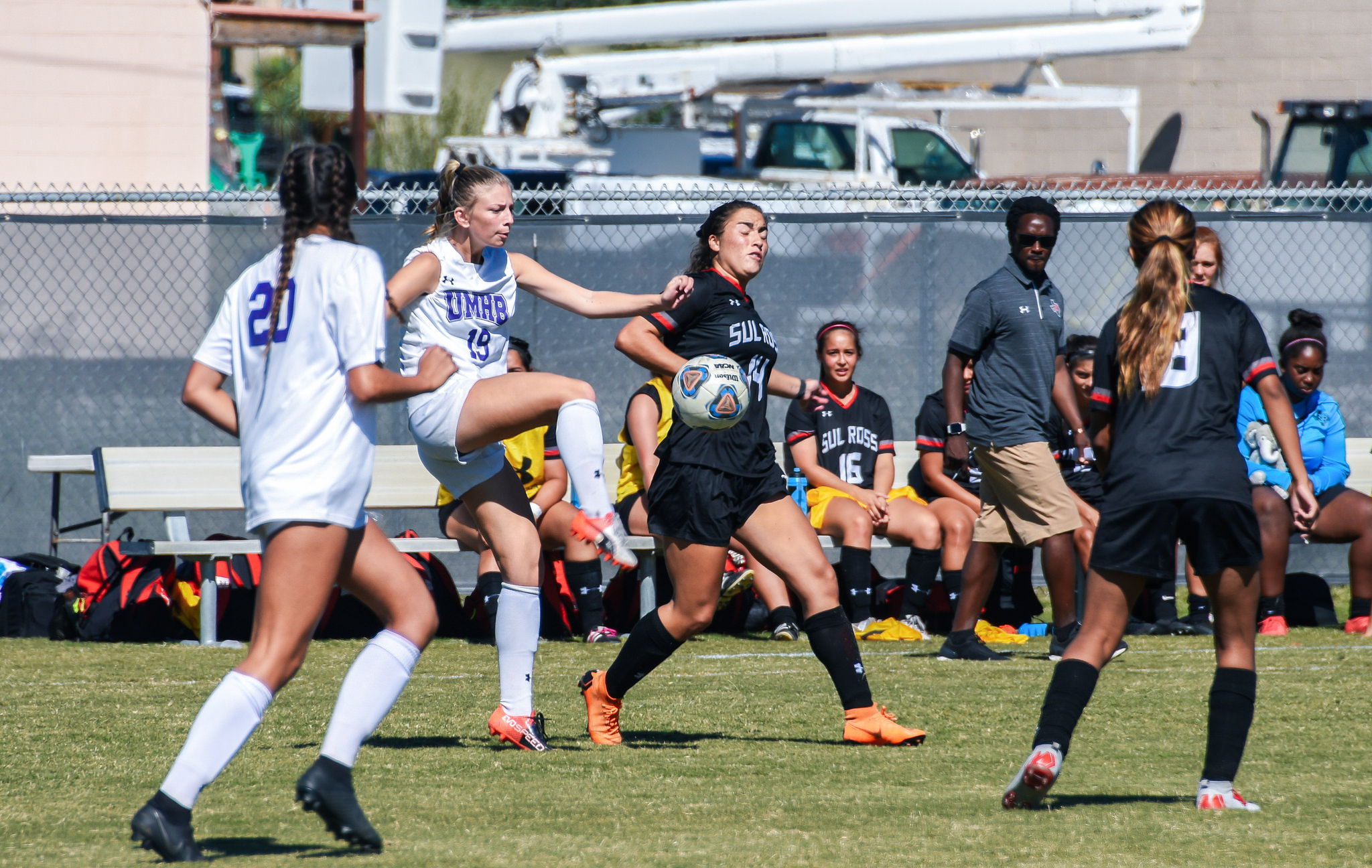 Posted by

Categories

Sports

Date

November 26, 2018
• courtesy of Marquis Muse •
I am so proud to be the head coach of both the men's and women's Sul Ross Soccer teams!  This year allowed SRSU to expand our reach and offer additional opportunities for students to participate in our athletics program.
Our Lobo and Lady Lobo soccer teams ended the year on opposite ends of the spectrum. 
The men took part in their initial season as an NCAA Division 3 soccer program in the American Southwest Conference.  Fielding a team mostly composed of freshman, with only 3 Juniors, the men were very competitive in every game.  They finished the year with a 2-13 record; however, nine of the defeats were by one goal, solidifying the competitiveness of the program.  Our first victory as a soccer program was against Hardin Simmons University which annually finishes at the top of the Conference standings.  Overall, I am very proud of the foundation the team built with their play this year, and I am enthusiastic about the future of the men's program. 
The women's team, in only its fourth year of existence, finished in the Conference top four.  A season highlight was our first-ever victory over UT Dallas, a program consistently ranked in the Nation's top 25.  We defeated U.T. Dallas 2-1 in Dallas to snap the Comets' 15-game unbeaten streak, and our Lady Lobos used momentum from that victory to finish the season as winners of 7 of the final 8 games.  Securing a top-four spot in the Conference gave us the opportunity to host the first-ever women's soccer playoff game here at Sul Ross.  Unfortunately, we suffered a heartbreaking loss to LeTourneau University in a very exciting game that ended in penalty kicks.  Our Lady Lobos finished with a conference record of 8-3 and an overall record of 9-5-1. 
Working with both the men's and women's programs provided me with my most enjoyable coaching experience so far.  Both teams accepted every challenge and exceeded all expectations, and both teams proved themselves as strong competitors with the Conference's top teams.  Our goal every year is to showcase our talent and represent the University in the best way possible, and I am positive we achieved this goal as a group.  Thank you to everyone in the Sul Ross community for cheering us on in 2018, and we look forward to your continued support. 
Brand 'Em Lobos!