Welcome to Academic Affairs and the Office of the Provost
The Executive Vice President and Provost serves as the Chief Academic Officer of the University and works with the President in implementing the strategic plan and advancing the mission of the University: "offer life-changing opportunities by delivering quality undergraduate and graduate education. We foster critical thinking, creativity, diversity, and research, empowering our students to excel beyond the frontiers of what is possible. We are a Hispanic serving public institution for the residents of the U.S./Mexico borderlands, Southwest Texas Region, and beyond."
In collaboration with the deans, academic leadership team, and faculty the provost works to:
Enhance the quality of academic programs
Develop curriculum
Assess program outcomes
Advance innovation in online teaching and learning
Support faculty research and scholarship
Promote diversity, equity, and inclusion
Support international studies
Participate in faculty recruitment and appointment
Develop academic rules and policies
Support the academic calendar, the faculty handbook, the University Catalog, Title V, and HB 2504 compliance.
A Message from the Provost
Sul Ross State University is a Hispanic-serving institution, a comprehensive regional university, and part of the Texas State University System. It offers sixty undergraduate programs and twenty-two graduate online degrees, with 178 tenure-track and non-tenure-track faculty members. It has six colleges, seventeen departments, and four campuses in Alpine, Eagle Pass, Del Rio, and Uvalde.  The Eagle Pass, Del Rio, and Uvalde campuses collectively make up Rio Grande College.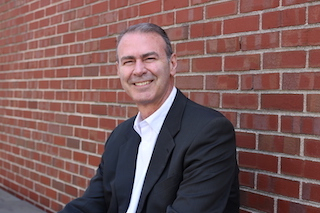 Sul Ross State University proves itself exceptional in many ways. First, with a student-to-faculty ratio of 12:1 at the Rio Grande College campus and 14:1 at the Alpine campus (the first and second-best in the state of Texas, respectively), we can offer an unmatched level of personalized attention. Second, Sul Ross stands out for its diversity and inclusion and its commitment to equity and social mobility. Sixty-six percent of our students are of Hispanic/Latino descent. At our Rio Grande College campuses, eighty-six percent of its degrees are awarded to economically disadvantaged students, ranked first in the state of Texas. On our Alpine campus, sixty-five percent of degrees are awarded to economically disadvantaged students. US News has recently ranked Sul Ross 38 in Top Performers in Social Mobility in Regional Universities West. Third, Sul Ross has a bright future, with over 31 million dollars in active grants. In addition, we are pursuing six million dollars in new grants to develop new fully online graduate programs, such as Forensic Science, Environmental Science, Health Sciences, and various other graduate certificates. Finally, in addition to our excellent academic programs, Sul Ross State University is extremely proud of The Center for Big Bend Studies, The Museum for the Big Bend, Borderlands Research Institute, and Rio Grande Research Center, which are integral parts of our institution and mission.
We strive to prepare students to be responsible, educated global citizens, and ethical leaders in their careers, communities, and society. Our faculty are committed educators who care deeply about our students' success. They are also talented scholars, providing groundbreaking research in their areas of specialization.
As the Chief Academic Officer, I will create a culture of transparency, accountability, shared governance, academic freedom, and integrity by modeling and integrating these values into the campus environment. Here is my vision:
The Provost's Vision
Model ethical behavior.
Create transparency of information, processes, and decision-making.
Advance and protect academic freedom.
Practice and endorse shared governance.
Pursue excellence in curriculum development, teaching, and research.
Create an inclusive community in which every voice counts.
Support respectful and civil engagement.
Advance diversity, equity, and inclusion.
Establish fair academic policies and implement them fairly and consistently.
Create a culture of trust among members of the institution.
If you wish to contact the Provost's Office, please email us at provost@sulross.edu or call 432-837-8432.

Bernie Canteñs, Ph.D.
Executive Vice President and Provost
Bernardo Joaquin Canteñs, Ph.D., Executive Vice President and Provost
Bernardo (Bernie) Canteñs has twenty-two years of higher education experience. He has a B.A. and MA. in Accounting and a BA in Philosophy from Florida International University. Dr. Cantens has an MA. and Ph.D. in Philosophy from the University of Miami. In 2000, he began as an Assistant Professor in Philosophy at Barry University, Miami, Florida. While at Barry, he was promoted to Associate Professor and later to Full Professor. In 2008, he moved to Moravian University, Bethlehem, Pennsylvania as a Professor and Chair of the Philosophy Department. In 2019, he was promoted to Associate Provost of Online Education and later to Associate Provost of Global Education and Online Innovation. In January of 2022, he became the Executive Vice President and Provost at Sul Ross State University, Alpine, Texas.  Canteñs' area of specialization is American Pragmatism, Philosophy of Religion, and Ethics. He has published over forty peer-reviewed articles, book chapters, and reviews in his areas of specialization with prestigious publishers such as Oxford University Press, Cambridge University Press, Wiley-Blackwell Publishers, Cambridge Scholars, Brill Publishers, and Bloomsbury Publishers. His new book, A Critical Introduction to the Ethics of Abortion: Understanding the Moral Arguments, was recently published in February 2019.
BAB 203
PO Box C-106
Alpine TX 79832
432-837-8432