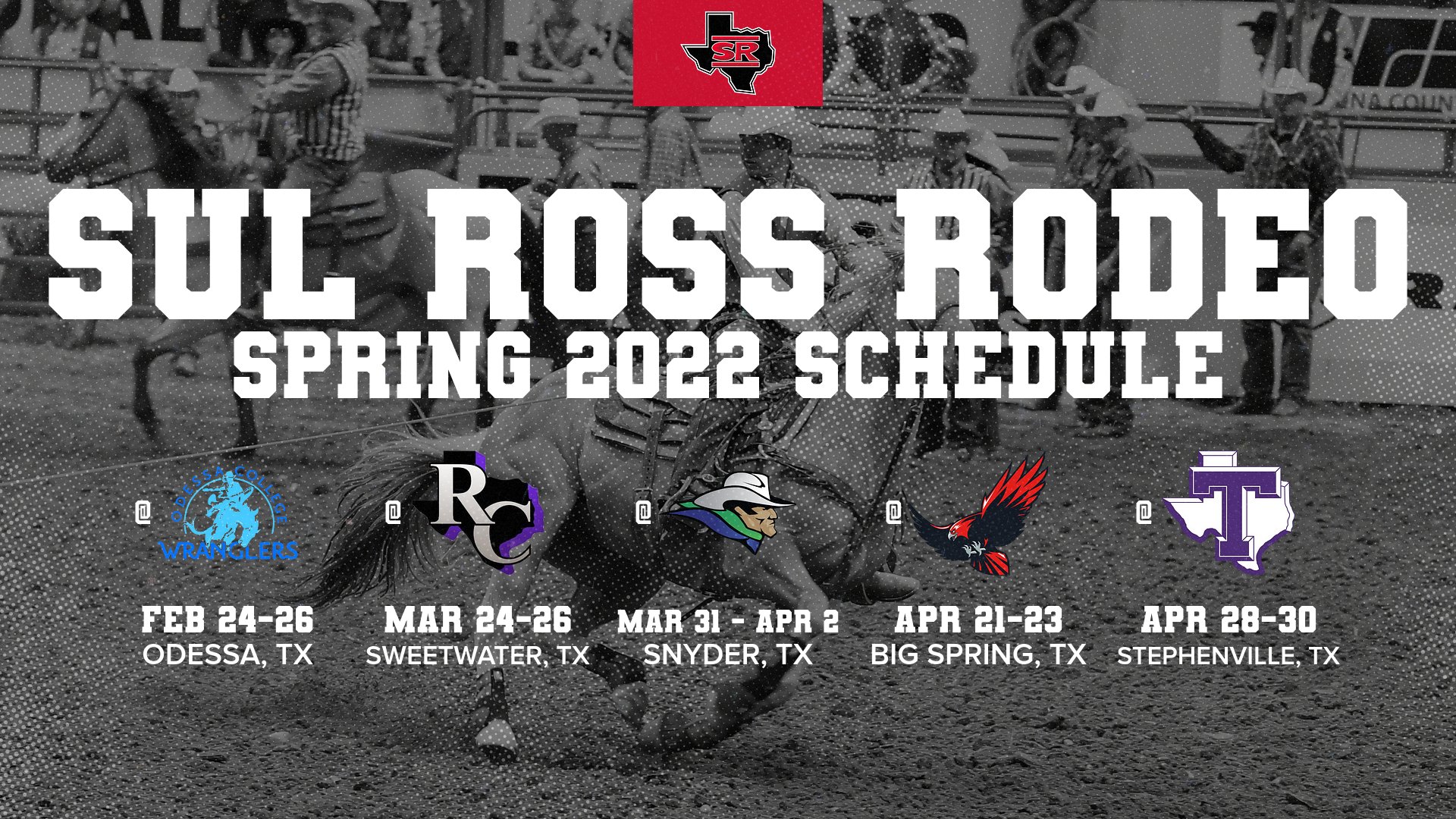 Where College Rodeo Began!
Sul Ross State University is nationally known for its rodeo program and was the 1949 birthplace of the National Intercollegiate Rodeo Association. Sul Ross dominated the early years of the sport with rodeo greats such as Harley May, Tex Martin, Jo Gregory Knox, Elisabeth Prude Longbotham, and Donna Saul riding for the team.  The Sul Ross rodeo team also dominated in the 1980s with well-known former members including Tuff Hedeman, Cody Lambert, and Jayne Gentry.  The Sul Ross rodeo team has earned nine national championships (seven men's and two women's). Currently the rodeo team is again experiencing a resurgence, led by nationally acclaimed coach C.J. Aragon.
Rodeo facilities include the lighted and covered S.A.L.E. Arena, an outdoor arena totally rebuilt in 2020, stalls for team horses at the arena, and new stock handling pens.  Practice stock is provided for student use during scheduled practice sessions every weekday afternoon during season. A number of scholarships are available for students who are interested in rodeo. Along with the scholarships, team members are provided budgeted travel monies to help with expenses while traveling to collegiate rodeo competition.  The rodeo team and club are active in fund raising events and Sul Ross hosts the largest college rodeo in the nation each Fall.
The Sul Ross rodeo program provides participants with opportunities for personal growth and academic development. Students within the rodeo program come from all walks of life.
The rodeo program enhances and develops values, morals, and skills in its participants. Rodeo students major in many areas of studies, not just agriculture or animal science.
Many past rodeo participants have gone on to become leaders in their communities and many of them credit college rodeo for giving them the extra push needed to succeed in life.
When comparing programs, don't just compare scholarships. Compare the total package.  We are certain you will find Sul Ross State University cannot be topped.