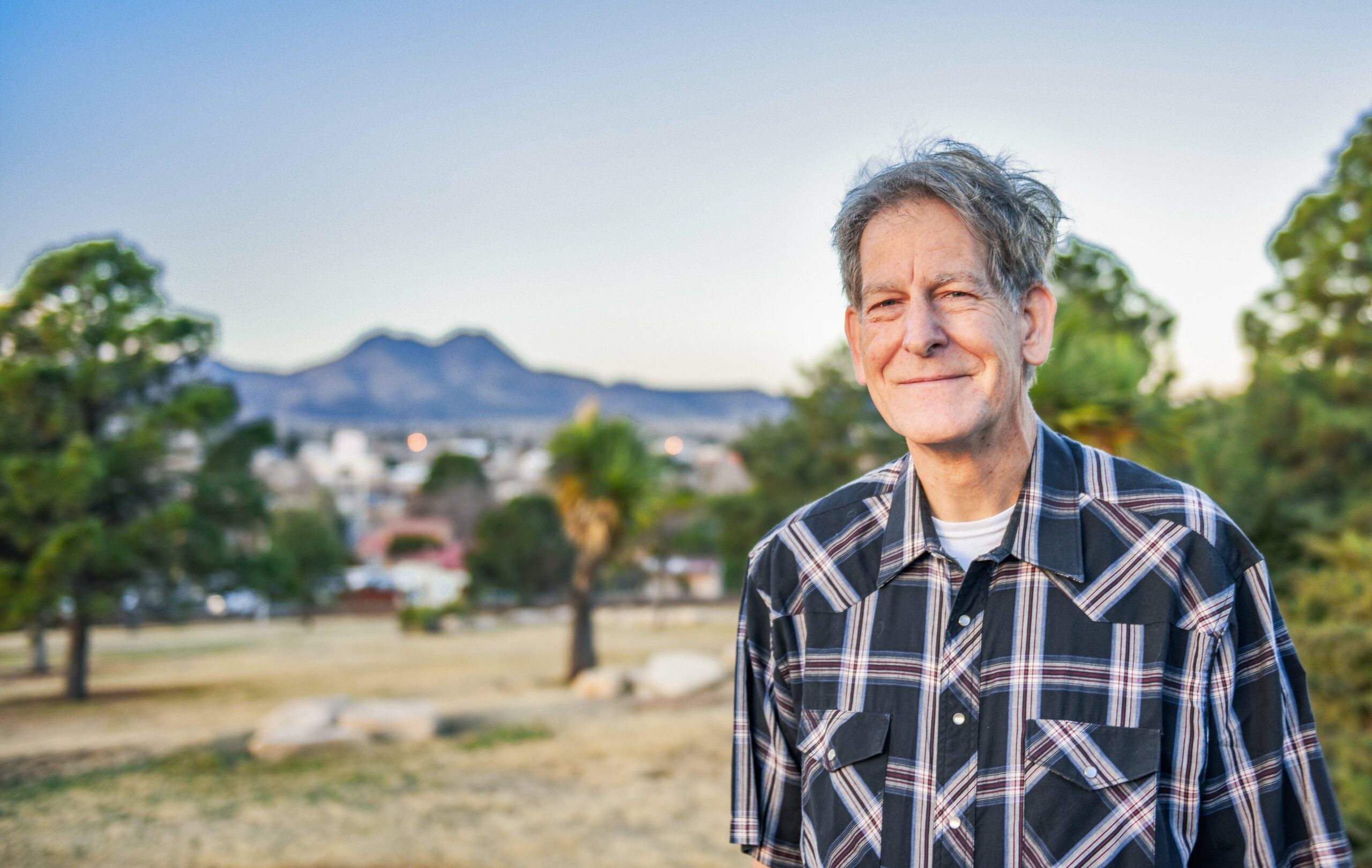 Posted by

Categories

Features

Date

January 18, 2019
• by Paul Slocumb •
Among Sul Ross State University's new spring enrollees is a former student with quite a few Lobo Land stories to tell.
Carlton Oglesby, who attended SRSU from fall 1971 to summer 1973 has returned to Alpine to pursue both bachelor's and master's degrees in geology.  In addition to packing three telescopes to enjoy his astronomy hobby, Oglesby has brought a bag full of reminiscences about his time as a Sul Ross freshman and sophomore more than 45 years ago.
His memories include watching the real lobo mascot—alongside two student handlers—run onto Jackson Field at the start of football games, running up "A" Mountain and down highway 118 as a part of track team training, hiking up Twin Peaks for amazing 360-degree views, and sneaking onto an abandoned Air Force runway to experience the Marfa Lights.
He also detailed a typical freshman initiation of the time:
"My roommate in Smith Hall, which had no air conditioning, bought eggs and milk three weeks before the initiation and let them rot and curdle.  Those ingredients were added to oatmeal, oil, and pancake syrup to make the concoction sticky.  Each freshman had to buy a red beanie with the Bar-SR-Bar on it, and the upperclassmen loaded your beanie with this concoction.  The freshmen boys put the beanie on at the top of Hancock Hill, and this stuff would drip down your head onto your face and onto your clothes.
"At the bottom of the Hill, the women upperclassmen were just as ingenious as the men about how they wanted to doctor up the freshmen girls, and to the girls' beanie concoction they added Limburger cheese.  After all the beanies were on, each of the freshmen boys went down the Hill, partnered with a freshman girl as a "wife" and returned to whitewash the Bar-SR-Bar with hydrated lime and water.  A freshman bucket brigade brought water up from the bottom of the Hill to mix with the lime, and any spilled water earned the guilty freshman a swat with a paddle."
Having finished their whitewashing duties, the freshman couples were marched down Avenue E to the Brewster County courthouse chanting "Woe is me, I am dead."  A cigarette butt—symbolizing the freshman class—was then buried, and the initiation was complete.
"The dean of students was present during the freshman initiation to make sure it didn't get out of hand," said Oglesby with a smile.
A graduate of Quitaque High School near Amarillo, Oglesby left Sul Ross in 1973 intending to return, but was persuaded by a friend to finish his Bachelor of Science in Industrial Technology (with teacher certification) at West Texas State University (now West Texas A&M).  After earning the bachelor's degree in 1975 and a Master of Science in Industrial Technology at WTSU in 1977, he taught woodworking and drafting at Lefors High School before beginning a lengthy career in the West Texas oil and gas industry.
Interrupting that career to serve four years in the Air Force from 1983-1987, Oglesby found himself working as a Minuteman III mobile maintenance officer out of F. E. Warren Air Force Base in Cheyenne, Wyoming.  When he wasn't supervising missile maintenance or acting as a missile code handler, he found time to fulfill his childhood dream of being a pilot by training in an ultralight plane.
He ceased flying the civilian aircraft at the request of the Air Force, but Oglesby, who is a third cousin to flight-pioneers Orville and Wilbur Wright, found the experience to be even more exhilarating than he had imagined.
"It's quite a thrill to be flying with an open canopy," he said.  "One moment you're high up, seeing people who look like ants, and the next moment you've flown low over a giant herd of antelope.  Just like in Alpine, the scenery was incredible."
Having once worked for a geologist as a drafter in the Amarillo Oil Company, Oglesby's new career goal is to become an oil field geologist himself.  And although his NCAA eligibility is gone, he also plans on competing as a runner once more, hoping to find the track success which eluded him at Sul Ross in the early 1970s.
"I came here not just to do geology, but to run," he said.  "But not just to go for runs.  I'm here to train, and I'm here to win.  Being a winner is a mindset, and my goal in the field of Senior Games is to meet the qualifying times for Nationals."