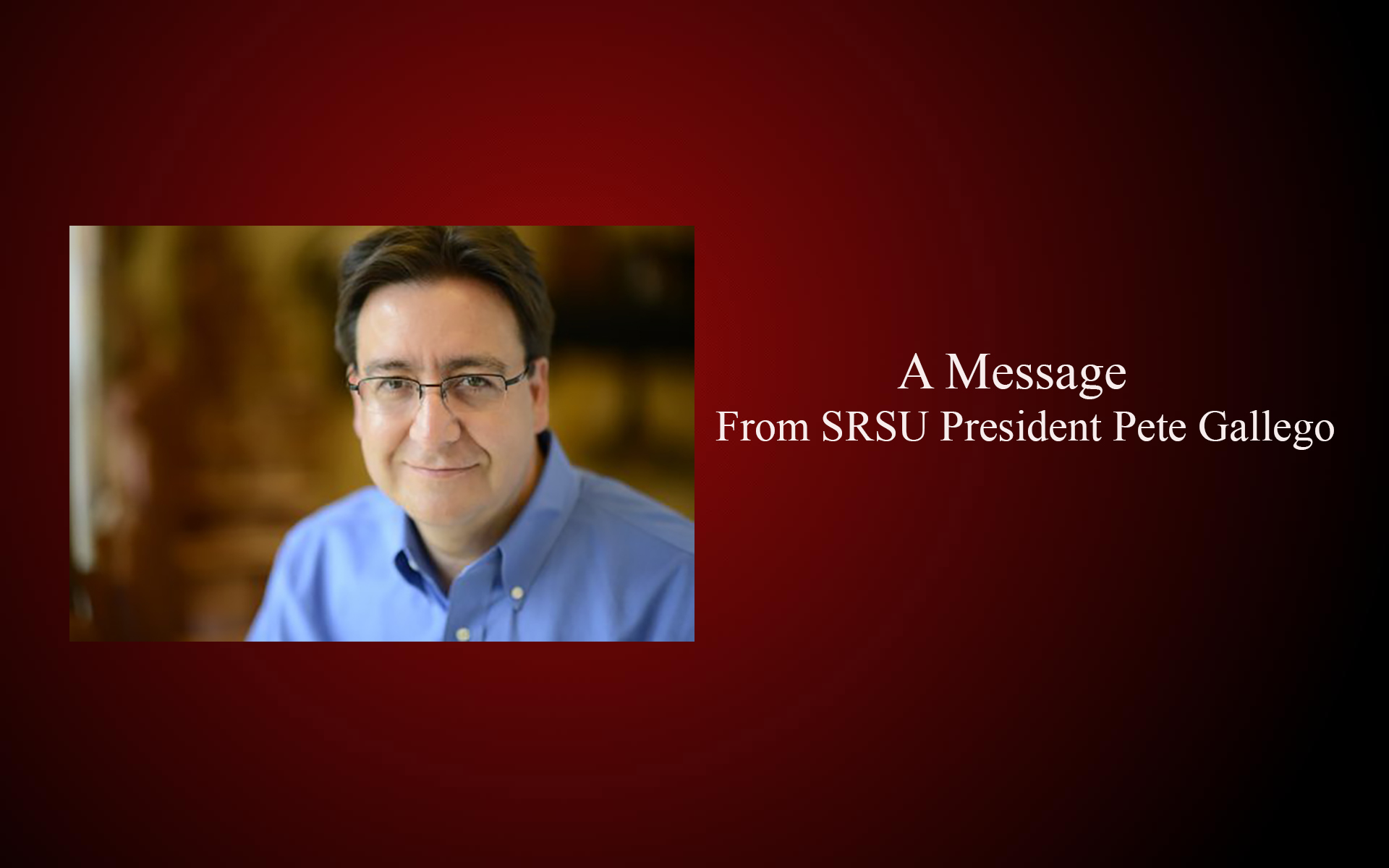 Posted by

Categories

News

Date

June 8, 2020
Dear Friends of Sul Ross,
On Friday, I began my first full day as president of Sul Ross State University. Serving as the 13th president of Sul Ross is a dream come true. I love this university. I love its people, its history, and the border region it serves. My parents met at Sul Ross. It's also where I got an education that opened many, many doors.
Through your contributions, you've been a partner with Sul Ross in its mission to prepare young people for their futures, its responsibility to serve the public, and its duty to document and preserve the history, heritage and culture of this region through research. I write to thank you for that partnership — and to assure you that the Sul Ross of the future is even better than the Sul Ross of the past.
Your relationship with Sul Ross is important to us. In fact, it is vital. Past support has enabled us to fund studies, projects, and programs that we might otherwise not have had. In many cases, our students would not have attended college without scholarships or assistance provided by friends like you. We are grateful for your support and conscious of the sacrifice you make to be able to help us.
The current environment is unlike any other; the world around us is changing fast. Between COVID-19 and the ensuing economic turmoil, we know a bumpy road lies ahead. Who would've thought the value of a barrel of West Texas Intermediate crude would ever hit negative numbers? Yet, in times of difficulty, even more people seek to better their lives through education; our mission only becomes more critical.
As our world changes, Sul Ross must change, too. Sul Ross has not been nimble in years past. Now, we are laser focusing our efforts on things we do well. We are pruning our programs to ensure the greatest value for our students and for those like you who invest in our efforts. In the end, we will emerge from the current crisis stronger and better.
There is no greater cause than investing in the future of Texas by ensuring that Texans can earn a shot at a promising career. That's what Sul Ross does and, with your help, will continue to do. I am excited to work with you and look forward to chatting soon to be sure that we can continue to earn your confidence and trust.
Thank you for your support for Sul Ross State University!
Sincerely,
-Pete
Pete P. Gallego, B.A., Class of 1982
President
Sul Ross State University