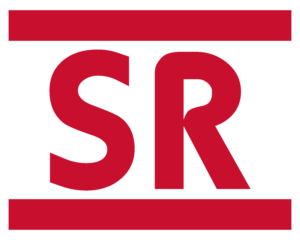 2023 Family Day Schedule of Activities
We look forward to having you at Sul Ross for this special weekend. Please remember to register Saturday morning at the University Center to pick up your passes for the game!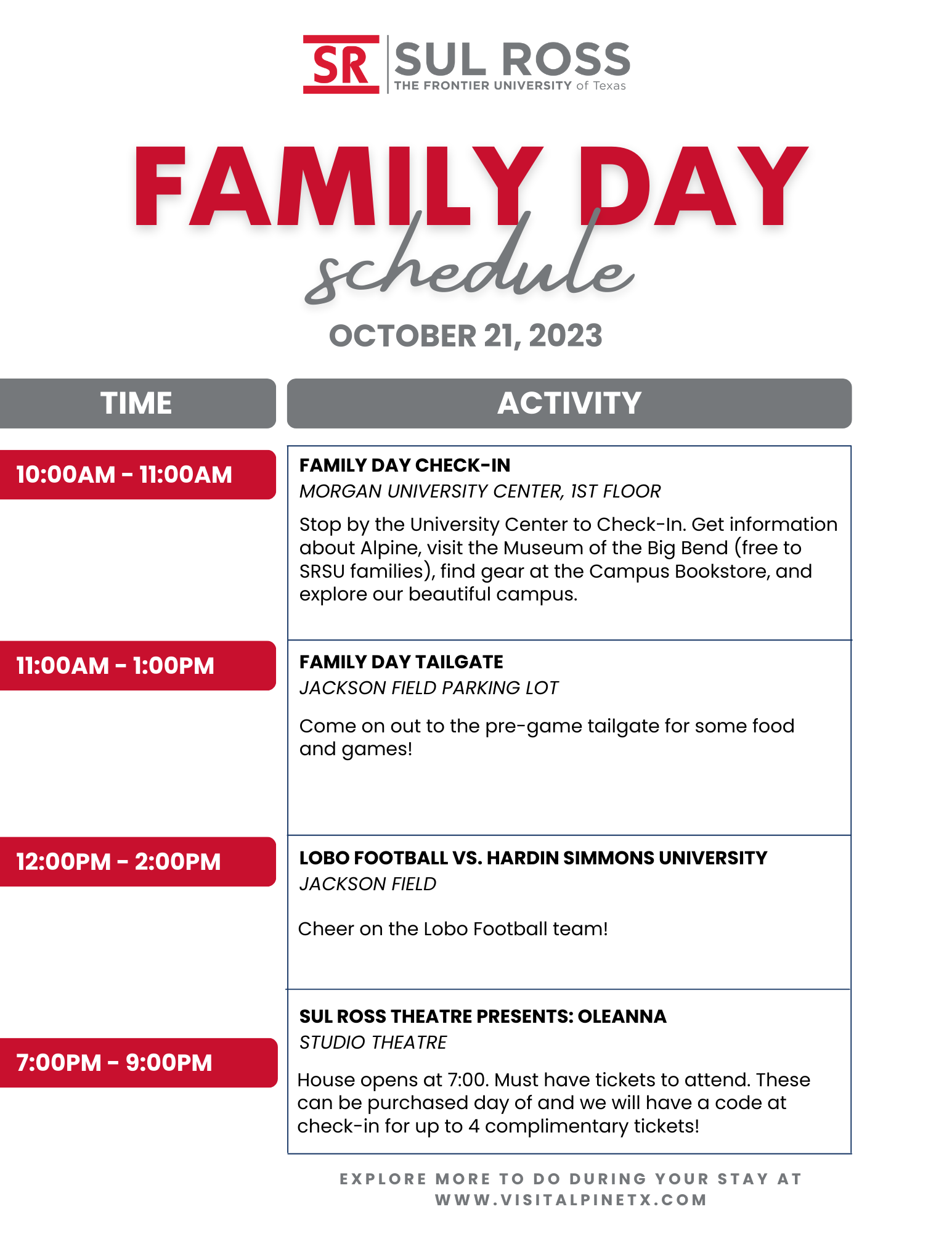 Here are a few suggestions for other activities that you can do with your student throughout the weekend:
Meet your student's roommate(s), housemate(s), or best friend(s).
Take a tour of the residence hall, house or apartment where your student lives.
Take a family photo in front of the Branding Wall
Ask your student to give you a custom tour of their favorite places on campus.
Visit the Museum of the Big Bend.
Take a tour of campus.
Work out with your student at the Graves-Pierce Gym or Swimming pool (Friday 3pm – 7pm).
Visit the Farmers Market on Murphy Street.
Take a walk around downtown Alpine.
Go out for a milkshake at Penny's Diner.
Hike to the Desk
Visit the McDonald Observatory for a star party (tickets should be purchased in advance https://mcdonaldobservatory.org/visitors/programs/evening-programs).