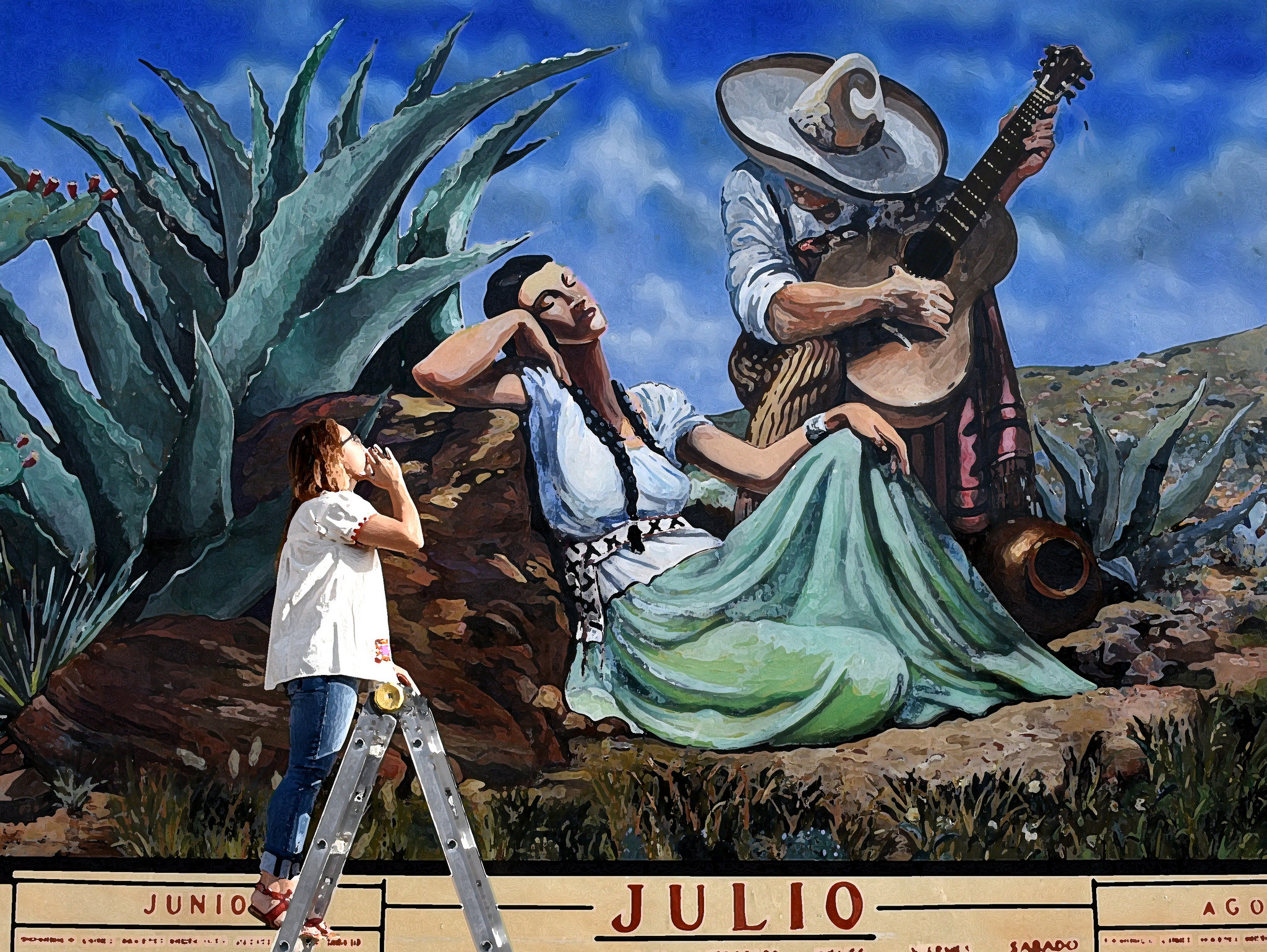 Posted by

Categories

Features

Date

July 27, 2018
• by Paul Slocumb •
Growing up in Alpine, Sul Ross senior and 2018 McNair scholar Michelle Ramos enjoyed the kind of idyllic childhood that postcard-hunting tourists might expect in a small West Texas town.  The close-knit community fostered her personal growth while providing a strong foundation for academic aspirations like finishing a bachelor's degree in English next May and eventually earning a doctorate in English literature.
"Admittedly, growing up, I never really considered the benefits of a small town," she said.  "But now I'm grateful to have been in such an intimate and nurturing environment."
A large part of this nurturing came from Ramos' extended family, especially the matriarchs.
"My mother's side of the family was and still is guided by my great-grandmother and great-grandfather.  All of my aunts and cousins talk about my great-grandparents with pride; however, I've noticed that it's the matriarchs of the Gallego family, my mother's side, who really pushed the family along, kept it together, and kept it going."
While she benefitted from a surplus of motherly attention, Ramos noticed other women from her family paid a consistent and unspoken price in unfulfilled or unrealized aspirations of their own.  She eventually attributed this price to the cultural tradition of female submissiveness and modesty called marianismo after the mother of Jesus.  In Hispanic culture, marianismo continues to celebrate the positive results brought by modesty, but Ramos can't forget witnessing the negative impacts as well.
"At a very young age, it became apparent to me that the women in my life were held to extreme standards of modesty, femininity, and homeliness.  They linked their sense of identity to my great-grandmother's motherliness and her family's success, but without recognizing how capable and wonderful they were themselves.
"The standards never seemed fair to me.  And although I grew up in a richly supportive and stimulating home, I noticed that many women, including those close to me, did not have that same 'privilege.'  Their oppression was internalized.  It wasn't spoken about or challenged."
For her McNair project, Ramos studied marianismo, and its male counterpart machismo, through the works of novelists, Sandra Cisneros (The House on Mango Street) and Laura Esquivel (Like Water for Chocolate), and through essays by feminist authors of color collected in the book This Bridge Called My Back.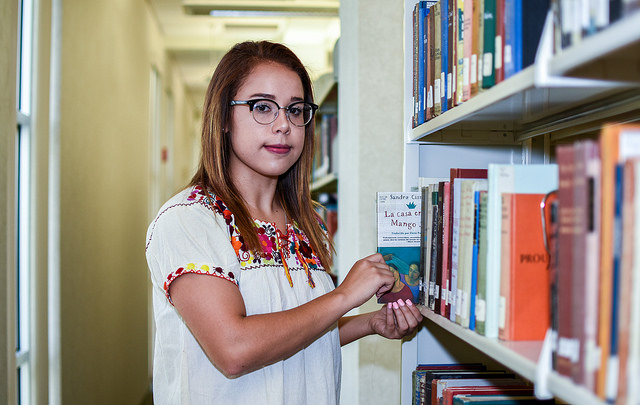 "I used this literature as a lens to focus on how gender rules in Hispanic culture create hindrances in the lives of Hispanic females," she said in her July 9 McNair presentation at Sul Ross.
Ramos found the novels and essays tell "a tragic narrative of emotional abuse . . . justified by tradition."
She does believe, however, that these cultural limits placed on women are written only on paper, not in stone.
"Yes, these women are discouraged from life beyond our culture and are simply told, 'no es para nosotros,' that life is not for us.  But, we all know that tradition does not just fall into our laps.  We created it.  And change will begin with cultural discourse—by speaking about it openly."
Ramos believes that when more Hispanic women are encouraged to aspire for lives beyond the home, Hispanic communities and extended families like hers will be surprised by the progress made.
"If we abandon the culture of limitations on women, then education, personal growth, and self-value will take its place."