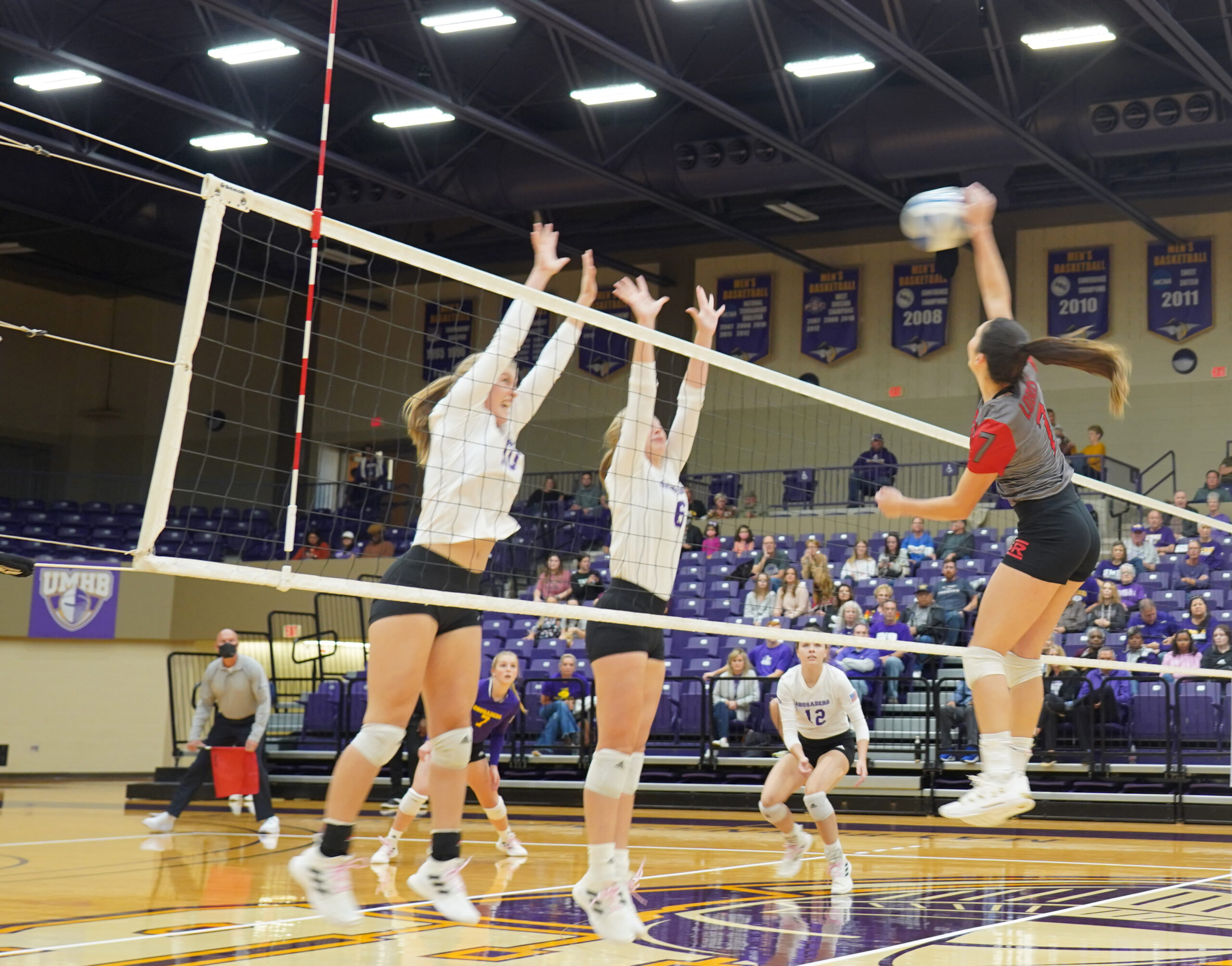 Annika Canaba of Alpine has been named the Distinguished Scholar-Athlete of the Year for 2021-22 for volleyball by the American Southwest Conference for the second year in a row.
She has also earned the ASC Most Valuable Player, All-Conference First Team and AVCA All-Region Honorable Mention honors. Canaba averaged 3.94 kills, 4.33 assists and 2.41 digs per set while hitting .345 and had a conference-high eight triple-doubles. She was also an All-Conference selection in softball and the 2020-21 ASC Woman of the Year. Canaba has a 3.88 GPA in Sports Administration.
The Distinguished Scholar-Athlete Teams recognize student-athletes who achieve a high level of academic achievement (a 3.20 grade-point average or better) while competing as a starter or important reserve on their team. From that list – limited to one nominee per school in each ASC championship sport – the sports information directors from the 12 ASC member institutions and three affiliate members select a Distinguished Scholar-Athlete in each sport.
Additional nominees make up each Distinguished Scholar-Athlete team. From Sul Ross State, they are as follows:
Baseball: Carsen Thor, sophomore, Business Administration, Tomball.
Women's basketball and tennis: Marley Rokas, freshman, Political Science, San Antonio.
Men's cross country: Christian Corbett, junior, Kinesiology and Human Performance, El Paso.
Women's cross country: Ivett Ramos, sophomore, Kinesiology and Human Performance, Presidio.
Football: Ozias Wright, sophomore, Kinesiology, Killeen.
 Men's soccer: Nana Prempeh, junior, Industrial Technology, Odessa.
Women's soccer: Aylin Pereyra, graduate student, Criminal Justice/Sports Administration, El Paso.
 Softball: Jodie Vaughn, senior, biology, Andrews.
Men's tennis: Kyle Villalon, sophomore, Industrial Technology, Corpus Christi.
Photo: Annika Canaba at the net against two University of Mary Hardin-Baylor defenders.