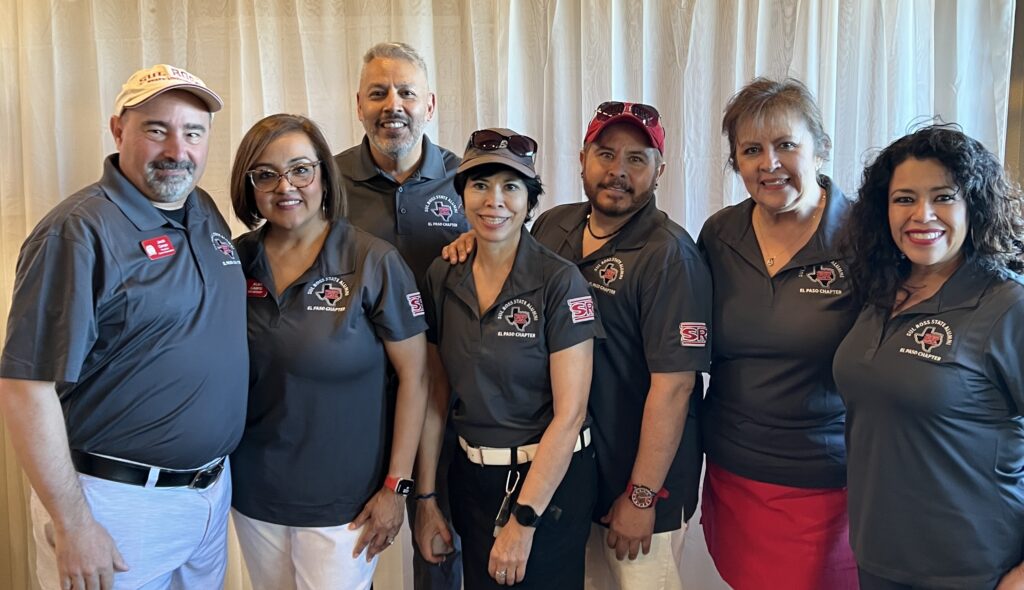 The 915 Lobos – El Paso Chapter was officially inaugurated on November 5, 2022, with a strong desire to provide an opportunity to strengthen the connections alumni have with Sul Ross State University and with one another. Membership is open to all SRSU alumni in the El Paso area. The mission of the 915 Lobos is to help bring alumni together and to stay connected with the university, students (current and prospective), family members and supporters.
To achieve this, the Chapter participates throughout the year in the following:
Golf tournament
Bi-monthly social gatherings
Two university-sponsored functions (Spring/Fall)
Promotional and educational events/programs about SRSU
Financial/moral support to SRSU students, organizations and athletic programs
We encourage anyone from the El Paso area with a vested interest in seeing Sul Ross State University grow and succeed to join our 501(c)(3) organization.
If you would like more information about the 915 Lobos, you can reach out to us at:
915-855-8272
PHOTO GALLERY  |  UPCOMING EVENTS  |  MORE INFORMATION