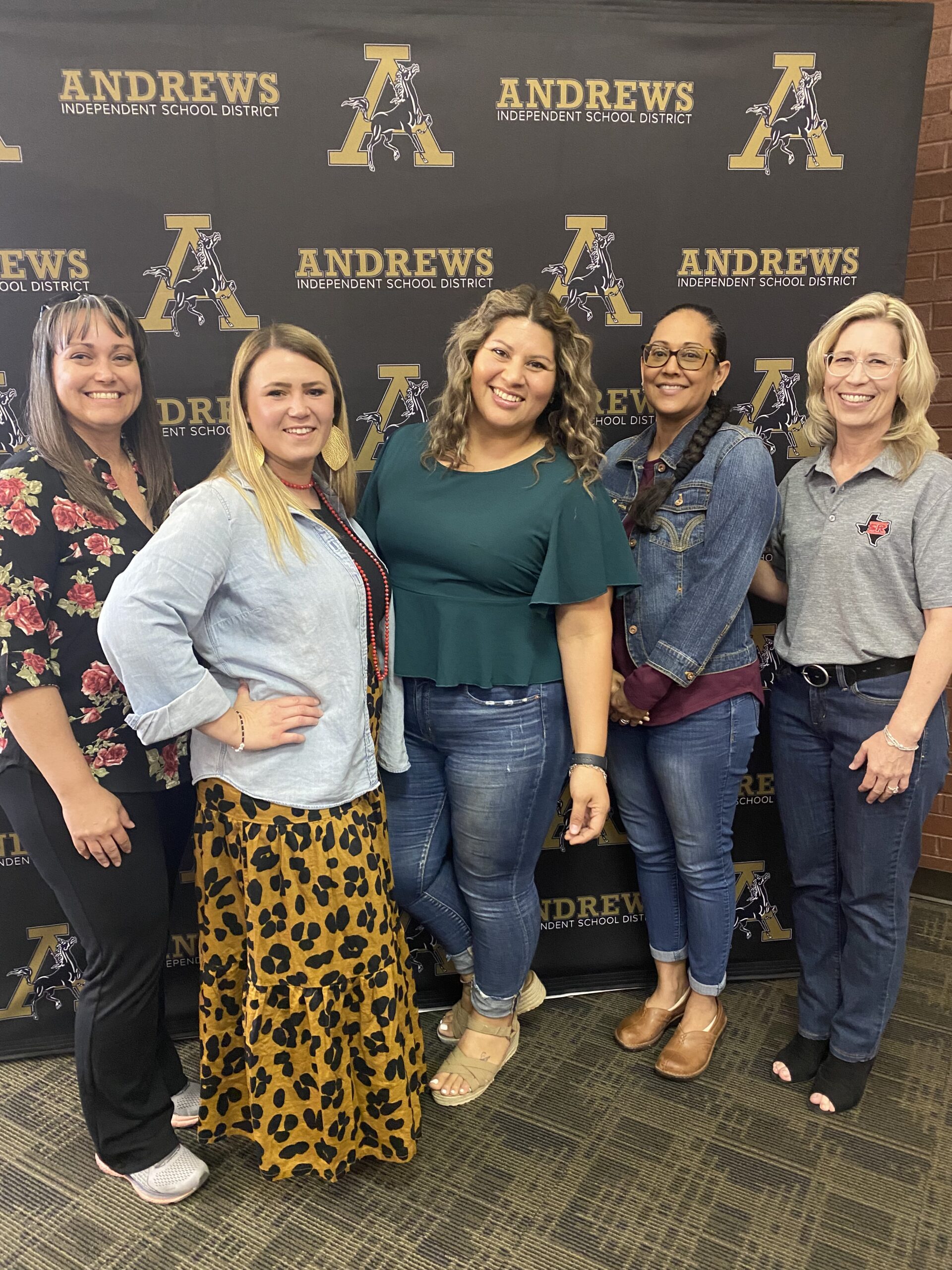 By Betse Esparza
Andrews, Texas — Andrews High School will get two new instructors from the Teachers' Academy this fall. 
The Teachers' Academy is a partnership between XTO Energy, Odessa College and Sul Ross State University that launched in April 2021 with a goal to get more teachers into Andrews classrooms. 
XTO Energy, an affiliate of Exxon Mobil Corporation, is funding the project, the goal of which is to graduate eight to 10 teachers annually who are debt free. The academy will allow Andrews students to complete an associate degree through Odessa College, after which they will receive their bachelor's degree and teacher certificate through Sul Ross, all while remaining in Andrews.  
Lisa Vasquez, who graduated from Sul Ross in May, will begin teaching English II in the fall, and Brittani Loredo, who will graduate this summer, will teach English I. Both women are graduates of AHS. 
Vasquez, who has worked as an inclusion aide on both the elementary and high school campuses, said she would recommend the Teachers' Academy. 
"It's a great opportunity for people to go ahead and get started while working and getting experience in the classroom," she said. "It's not easy, but I would definitely recommend it." 
Loredo has been working with the school district as a paraprofessional, in the library, and as a facilitator for the Edgenuity online education platform. 
"It's really been beneficial being able to work and provide income at the same time I'm in school," she said. "With the advisors and support, it holds you accountable. It all works out perfectly this way." 
According to Dr. Barbara Tucker, Dean of the College of Education and Professional Studies, SRSU, there are currently 14 students enrolled in the program, and a total of three have graduated. 
For more information about the Teachers'Academy, call 432-837-8170. Or visit https://www.sulross.edu/catalog/college-of-education-and-professional-studies/  
CUTLINE: From left: Missy Schenkman, Coordinator of Transfer Services, SRSU; Lisa Vasquez; Brittani Loredo; Diana Rodriguez, Teacher Education Program Coordinator, SRSU; Dr. Barbara Tucker, Dean, College of Education and Professional Studies, SRSU.