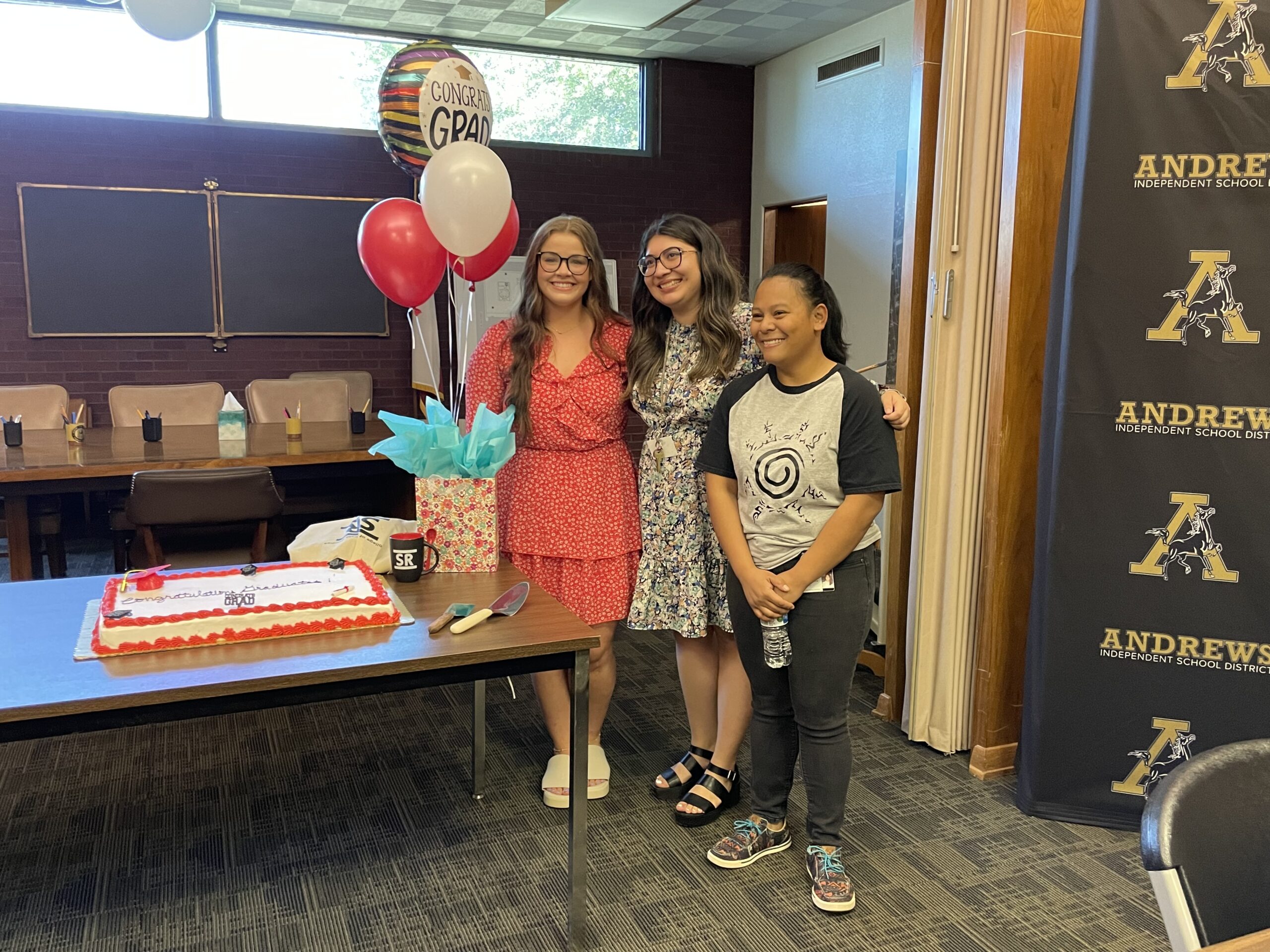 Andrews Independent School District will gain three teachers from a partnership between XTO Energy, Odessa College and Sul Ross State University in Alpine.
Three women — Fatima Diaz, Makenzie Keesee and Shyanne Nelson – are graduating this spring from the Teachers Academy at SRSU which launched in April 2021 with a goal to get more teachers into Andrews classrooms.
XTO Energy, an affiliate of Exxon Mobil Corporation, funds the project, the goal of which is to graduate certified teachers without college debt.
The academy allows Andrews-based students to complete an associate degree through Odessa College, after which they receive their bachelor's degree and teacher certificate through Sul Ross State, all while remaining in Andrews.
Keesee will teach fourth grade ate Underwood Elementary, Nelson will teach sixth grade math/special education at Andrews Middle School, and Diaz will teach kindergarten at Clearfork Elementary.
According to Dr. Barbara Tucker, dean of the College of Education and Professional Studies, SRSU, another nine certified teachers are expected to graduate in Fall 2023 and go to work in Andrews.
Eight new teachers have graduated from the program so far.
For more information about the Teachers Academy, email btucker@sulross.edu.
Photo from left: Mackenzie Keesee, Shyanne Nelson and Fatima Diaz.