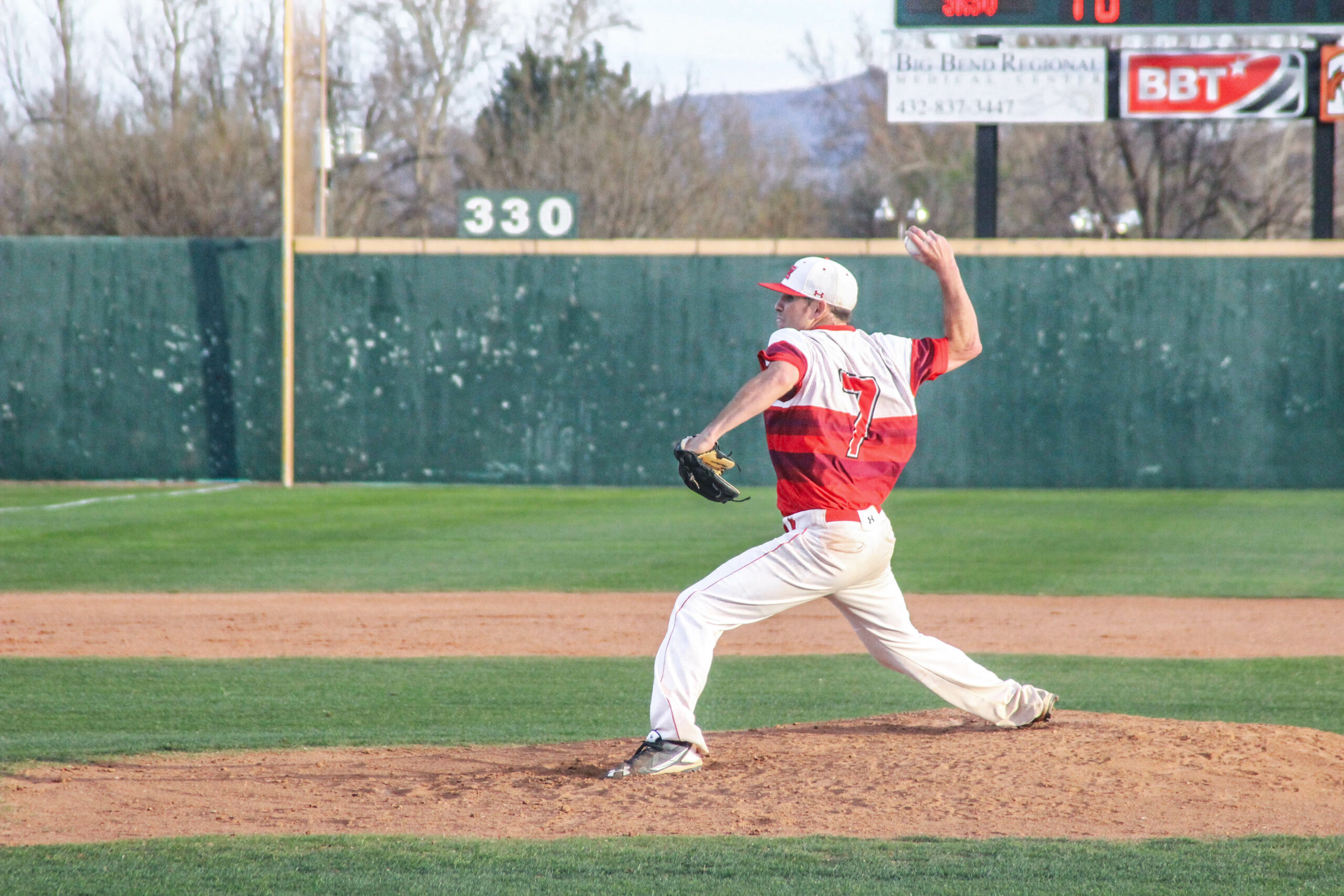 Posted by

Categories

Sports

Date

February 9, 2019
• by Travis Hendryx •
TUCSON, Ariz.- A bases-loaded, ninth inning rally fell short as the Sul Ross State University Lobos dropped an 8-5 decision to University of the Redlands in the first day of the annual Cactus Classic Friday in Tucson.
The Bulldogs scored a run each in their first two innings before a single by Andres Martinez in the bottom half of the second scored Monty Maley and pulled the Lobos to within a run, trailing 2-1.
Redlands then scattered six runs over the fifth, sixth and seventh innings to expand their lead, 8-1.
A two-run double by Wesley Moss in the Sul Ross seventh scored Martinez and Tye Lindsey with the Lobos down, 8-3. Moss then scored in the same inning off a single by Jorge Marquez and narrowed Sully's deficit to four.
With two outs in the bottom of the ninth, Jacob Ochoa hit into a fielder's choice to load the bases.  Maley then stepped to the plate and reached on an RBI hit-by-pitch which scored Martinez as the Lobos trailed 8-5.
The game ended on a fly out to center field for the 8-5 Redlands victory.
Moss led the effort at 2-for-5 hitting with two RBI and a run scored.
Freshman left-hander Damian Aspetia shouldered the loss with the start and pitched 4 and 2/3 innings.  Aspetia yielded three runs off of six hits with three walks and three strikeouts.
The Lobos drop to 1-3 on the season with Friday's loss while the Bulldogs pick up their first season win and improve to 1-3.
Sul Ross will face George Fox University at 2:00 p.m. (3:00 p.m. Central) Saturday.