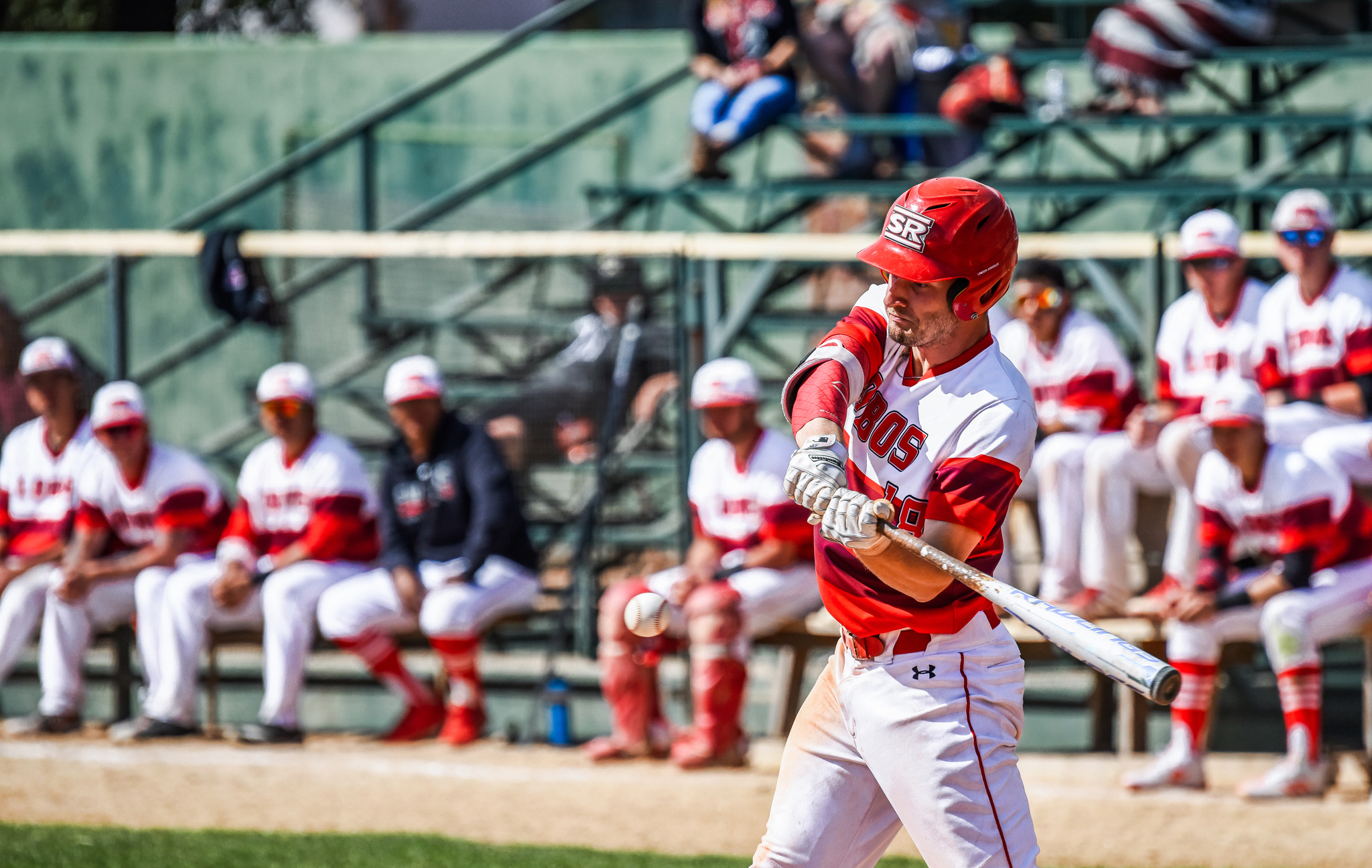 Posted by

Categories

Sports

Date

March 23, 2019
• by Travis Hendryx •
BELTON, Texas- Tim Johnson and Chris York guided the offense at 3-for-5 hitting as the Sul Ross Lobo baseball team defeated University of Mary Hardin-Baylor in a 13-8 decision Saturday at Red Murff Field.
With the victory, Sul Ross claims its second straight series win heading into next weekend's ASC road bout at Howard Payne University.
In Saturday's contest, the Crusaders took the initiative scoring three runs in their half of the first.
The Lobos exploded with a nine-run barrage in the second off of six hits and three UMHB errors.
York started the spree scoring on a fielder's choice off the bat of Holden Simpson.
A double by Jett Hartley then brought Monty Maley in to score, unearned, along with Jacob Pool to tie the game at three.
Wesley Moss broke the knot with a single through the right side that plated Simpson.  Johnson then reached on a fielder's choice scoring Joseph Sanchez and Hartley, both unearned.
Johnson would score, unearned, off a single by York followed by a two-run, home run by Pool that brought York across for a 9-3 advantage for the visitors.
Another single by Moss in the top of the third scored Hartley, unearned and extended Sully's lead to seven.
Maley added cushion in the fourth with an RBI ground out that scored York, unearned, for an 11-3 lead.
The Cru cut their deficit to five with three runs in their half of the fourth.
Johnson came across in the Lobo sixth off a sacrifice bunt by Pool.  Maley followed suit in the same inning with a sacrifice fly that scored York for a 13-6 Sul Ross lead.
Mary Hardin-Baylor threatened with two runs in the bottom of the eighth but could not assemble the rally as Sully held on for the 13-8 win.
Damian Aspetia registered his first collegiate victory after 3.1 innings in relief.  Aspetia gave up just two hits with a pair of walks but accounted for four strikeouts.
Pool posted a team-high three RBI while York recorded a team-best four runs scored.
Sul Ross improves to 11-10 on the season and 7-2 in ASC play.  Mary Hardin-Baylor slumps to 5-18 and 1-8.