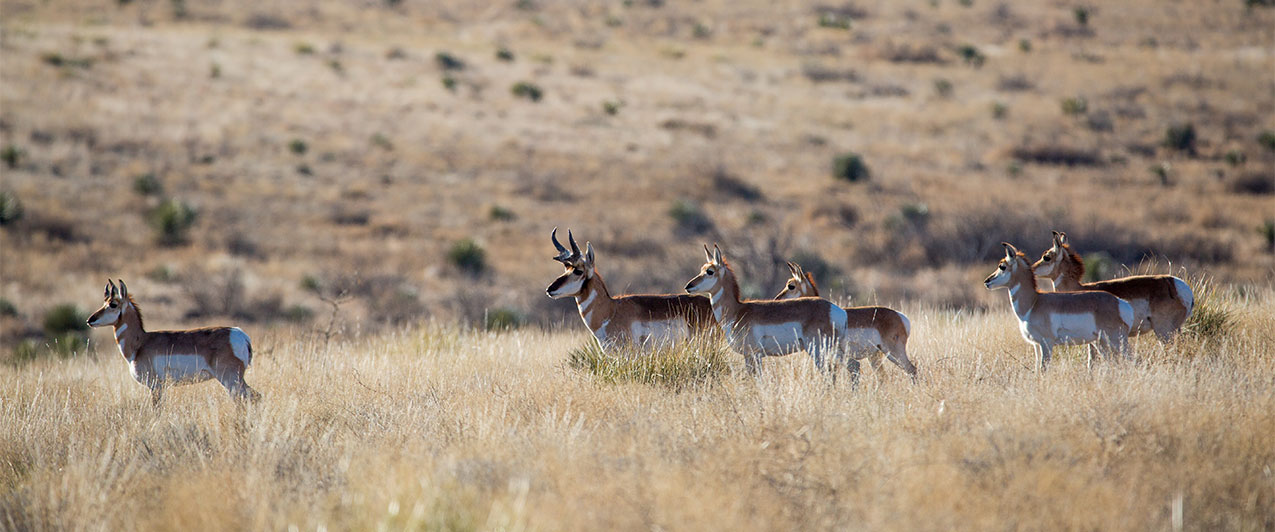 Posted by

Categories

News

Date

May 7, 2019
• by Lydia Saldana •
The Borderlands Research Institute (BRI) at Sul Ross State University is strengthening its commitment to stakeholder relations with a new stewardship services program that will support the recently announced Respect Big Bend Coalition. Veteran West Texas conservation biologist Billy Tarrant, a former Regional Director for the Wildlife Division of the Texas Parks and Wildlife Department (TPWD) will lead the effort in his new role at BRI.
As Associate Director for Stewardship Services, Tarrant will develop and implement outreach activities including landowner workshops, stakeholder meetings, and research symposia. His primary responsibilities will focus on coordinating the engagement activities associated with the Respect Big Bend Coalition.
Respect Big Bend is a collaboration between local landowners, community residents and leadership, scientists, industry, researchers, and conservationists formed to address energy development's impact in the greater Big Bend region of far West Texas. The coalition Is aiming to inspire and empower all stakeholders to conserve unique resources and protect Iconic communities of the greater Big Bend region of Texas while developing energy responsibly.
"Billy brings a wealth of experience to the Borderlands Research Institute and the Respect Big Bend Coalition," said Dr. Louis Harveson, who is the Dan Allen Hughes, Jr., BRI Endowed Director and professor of Wildlife Management at Sul Ross. "In his leadership role at TPWD, Billy has been a long-time partner, friend, and advocate for our collaborative projects between TPWD, BRI, and West Texas landowners and stakeholders. His passion for conservation and commitment to the landowners that steward the Trans-Pecos is unmatched."
Tarrant will be working with the energy sector, landowners, mineral owners, civic groups, communities, and conservation partners to help formulate a blueprint for energy development for the Big Bend. He will also expand current stewardship services offered by BRI to help landowners manage their properties through ranch mapping, wildlife management consulting and wildlife surveys.
"I am gratified that the next phase of my career will keep me in West Texas working on a critical conservation effort that will shape how we leave the landscape we love to future generations," said Tarrant. "After a fulfilling career with TPWD, it is an incredible opportunity to be given the chance to work with good friends and colleagues on this landmark effort. I have always taken pride in working with diverse partners along a common conservation thread, and this initiative falls directly in line with the professional values I hold dear."
The Respect Big Bend Coalition launched with support from the Cynthia and George Mitchell Foundation, a Texas foundation that seeks innovative, sustainable solutions for human and environmental problems. The Cynthia and George Mitchell Foundation works as an engine of change in Texas, supporting high-impact projects at the nexus of environmental protection, social equity and economic vibrancy. Find out more about the project at RespectBigBend.org
For more than a decade, the Borderlands Research Institute has encouraged effective land stewardship of the Chihuahuan Desert. Housed at Sul Ross State University, the Borderlands Research Institute builds on a long-lasting partnership with private landowners, the university's Range and Wildlife Program, and cooperating state, federal, and non-governmental organizations. Through research, education, and outreach, the Borderlands Research Institute is helping to conserve the last frontier of Texas and the Southwest.