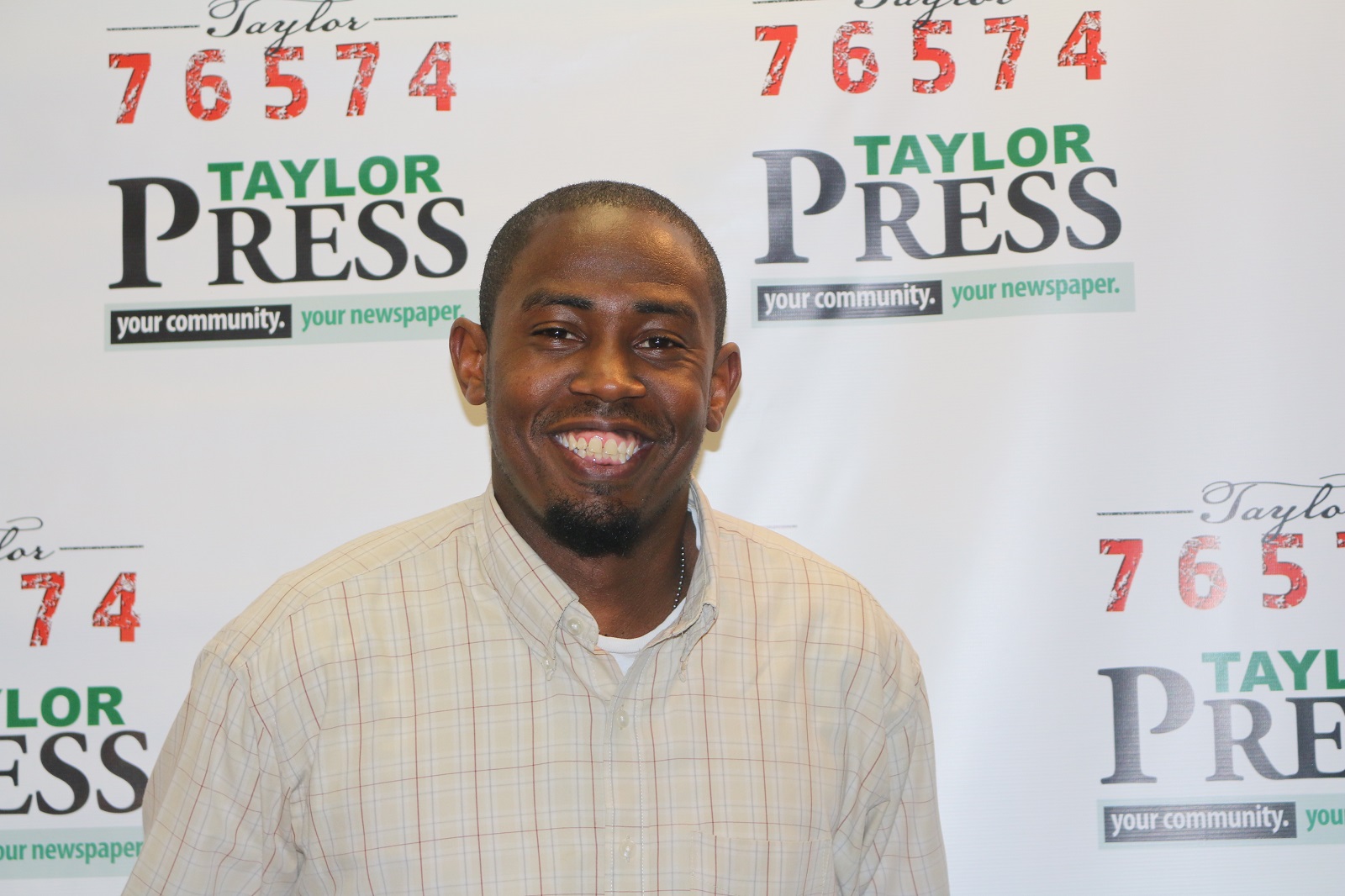 Posted by

Categories

Features

Date

July 3, 2019
By Shawna Graves, Office of Public Relations
Jason Hennington graduated from Sul Ross State University with a Bachelor's in Communications in 2004 and a Master of Liberal Arts in 2006. A steady rise through a career in journalism followed, earning him the Distinguished Alumnus award in 2016.
"I will continue the good fight for small town newspapers. They are the staple in the community," Hennington said.
As the Managing Editor and Publisher of Taylor Press, a biweekly newspaper in Taylor, Hennington oversees community involvement, promotion and advertising, and works closely with story development.
He was originally hired on as a General News Assignment Reporter and was quickly promoted to News Editor and then Managing Editor and named Publisher in March of this year.
For Hennington, the role of a small town paper is to offer an outlet for citizen concerns. Taylor Press keeps tabs on city council, school board, police and fire departments and other governing entities in town.
The paper offers a direct connection to local happenings. "It's the original social media," Hennington remarked.
However, Hennington believes the newspaper format distinguishes itself from online social media platforms by offering more fact than opinion. "Transparency is very important – especially in a small town," he added.
That said, Facebook can be a source for leads, in addition to a quick means of communicating news. Striking the right balance in using this tool is one of the arts involved in journalism, and Hennington has utilized it in interesting ways.
He brought a video format to Taylor Press with a weekly report called Around the Cooler. It's a sports wrap-up that grew from a 15-minute segment into an hour-long program with sponsors and a proper studio setting.
The video series is posted to Facebook, but the idea had roots in a pre-Facebook era, when Hennington worked for the News and Publications department at Sul Ross.
Hennington arrived to Sul Ross 15 years ago with an interest in basketball and photography. He made the decision to focus on his education rather than pursue a career in sports.
As a student worker with the News and Publications department, he expanded his skillset to include writing, videography, and all aspects of making a newspaper. Doing a bit of everything has helped his career. "It was [at Sul Ross] that I learned to be a one-man man," he said.
Although he chose to pursue journalism, Hennington never gave up his love for basketball. He found a way to integrate sports and community by creating the annual Taylor Press 3-on-3 Basketball Tournament, now in its 7th year.
The fundraiser takes place at Taylor High School the second weekend of each July and provides scholarships for two graduating highs school students, in addition to supporting a local non-profit.
Every year, former Sul Ross basketball players show up to play, and that continuity deeply touches Hennington.
It's all part of his commitment to making and keeping connections. "You gotta have a media outlet in the community you can trust," he said.