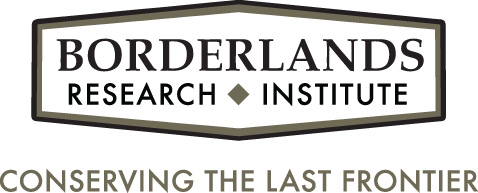 The Borderlands Research Institute (BRI) is now accepting applications for its Greater Big Bend Conservation Partnership program. This is a cost share program that will reimburse approximately 50 percent of the overall cost of qualified conservation practices to selected landowners in Brewster, Jeff Davis and Presidio counties in West Texas. The application period will be open from Oct. 24–Dec. 16, 2022, and applications are available online.
BRI, along with the Texas Agricultural Land Trust (TALT), have joined forces with the USDA's Natural Resources Conservation Service (NRCS) to implement landscape-scale conservation initiatives across the Greater Big Bend Region of West Texas. The effort is fueled by a $3.5 million commitment from the NRCS Regional Conservation Partnership Program, which will help fund innovative conservation approaches on private lands, including habitat restoration efforts, conservations easements, and ecosystem services compensation. Eligible habitat management activities include but are not limited to grassland restoration via brush management, riparian restoration, and construction of wildlife-friendly fencing.
The Greater Big Bend Conservation Partnership is managed by the BRI Center for Land Stewardship and Stakeholder Engagement, which is responsible for implementing restoration and enhancement projects, as well as monitoring and evaluating projects. TALT personnel will provide the expertise for all conservation easement agreements, as well as evaluation of ecosystem services and assessing ecosystem services compensation options.
"We appreciate the partnership with NRCS and TALT to support West Texas landowners in enhancing conservation of wildlife habitat in the Trans-Pecos region of Texas," said Billy Tarrant, who leads BRI's Center for Land Stewardship. "We encourage landowners to apply for these funds and we look forward to supporting them in their conservation efforts."
NRCS's Regional Conservation Partnership Program (RCPP) funding provides opportunities for conservation partners to collaborate one-on-one with farmers, ranchers, and forest landowners throughout the nation to implement systems that conserve water and soil resources, improve the health of wildlife habitats and increase climate resilience. RCPP partners offer value-added contributions to amplify the impact of RCPP funding. To date, RCPP has leveraged partner contributions of more than $1 for every $1 invested by USDA, resulting in nearly $3 billion collectively invested in natural resource conservation on the nation's private lands.
More information on the Greater Big Bend Conservation Partnership can be found online HERE.