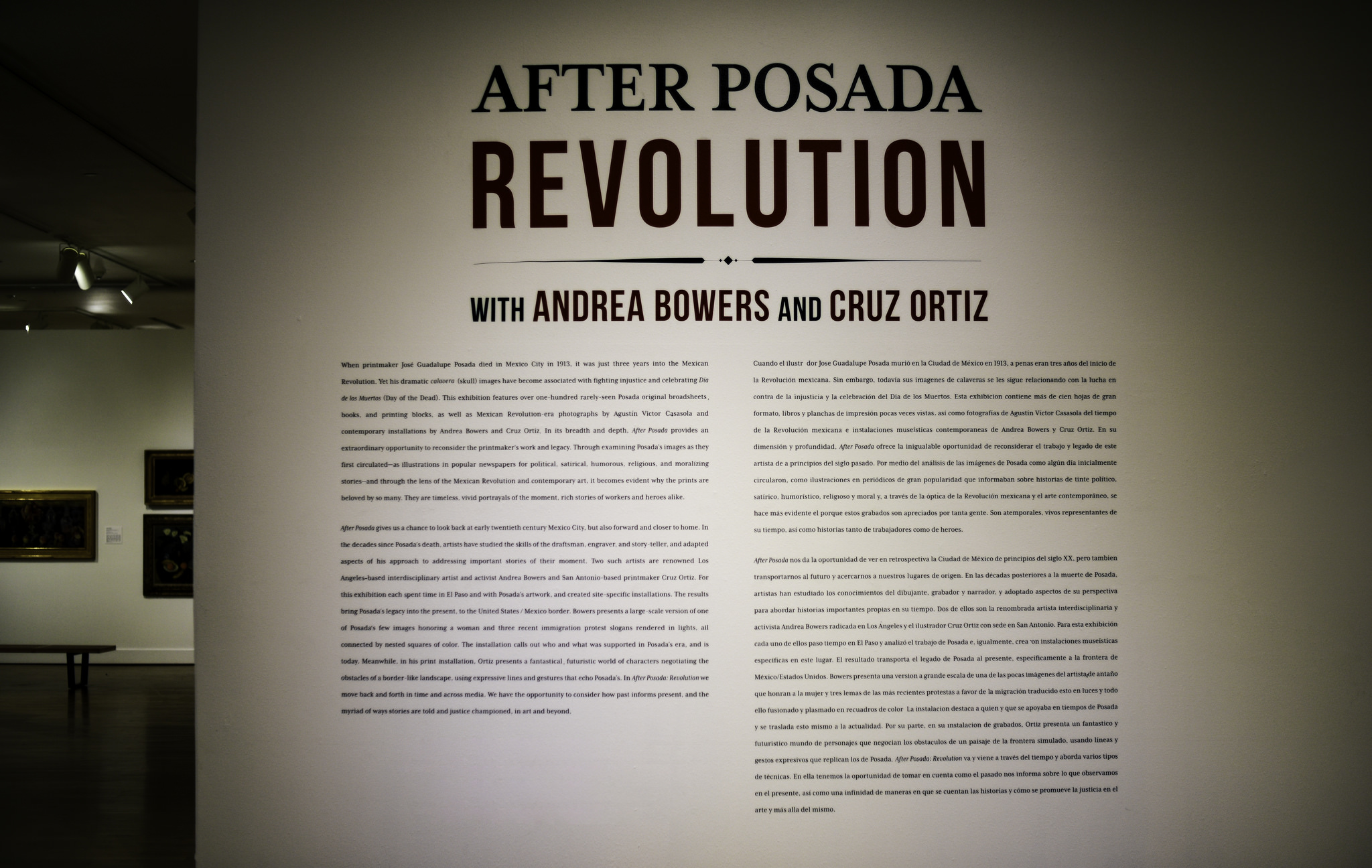 Posted by

Categories

Features

Date

November 15, 2018
• photo story by Paul Slocumb •
The Mexican Revolution (1910-1920) was a complex civil war but the simple idea of "social justice" inspired many of those who took part in the decade of struggle.  One of those so inspired was Mexican printmaker José Guadalupe Posada who, despite dying three years into his country's revolution, created thousands of influential satirical illustrations promoting the fight against social injustice.
El Paso Museum of Art's new exhibit, After Posada: Revolution showcases more than 100 Posada images rarely available for public viewing.  Taken from the collection of Lineaus Hooper Lorette, the works feature Posada's beloved calaveras (skulls) and Emiliano Zapata's Revolutionary exploits among other social justice/injustice depictions.
The exhibit's "After" portion was created by commissioning works from contemporary artists Andrea Bowers and Cruz Ortiz, whose work shows a distinct Posada influence.
The combination of influencer and influenced gives patrons a sense of the constant call for social justice across artistic generations.
After Posada: Revolution is being shown in EPMA's Woody and Gayle Hunt Family Gallery through Jan. 20, 2019.  Admission is free.  For more information, including Museum hours, click HERE to visit EPMA online.