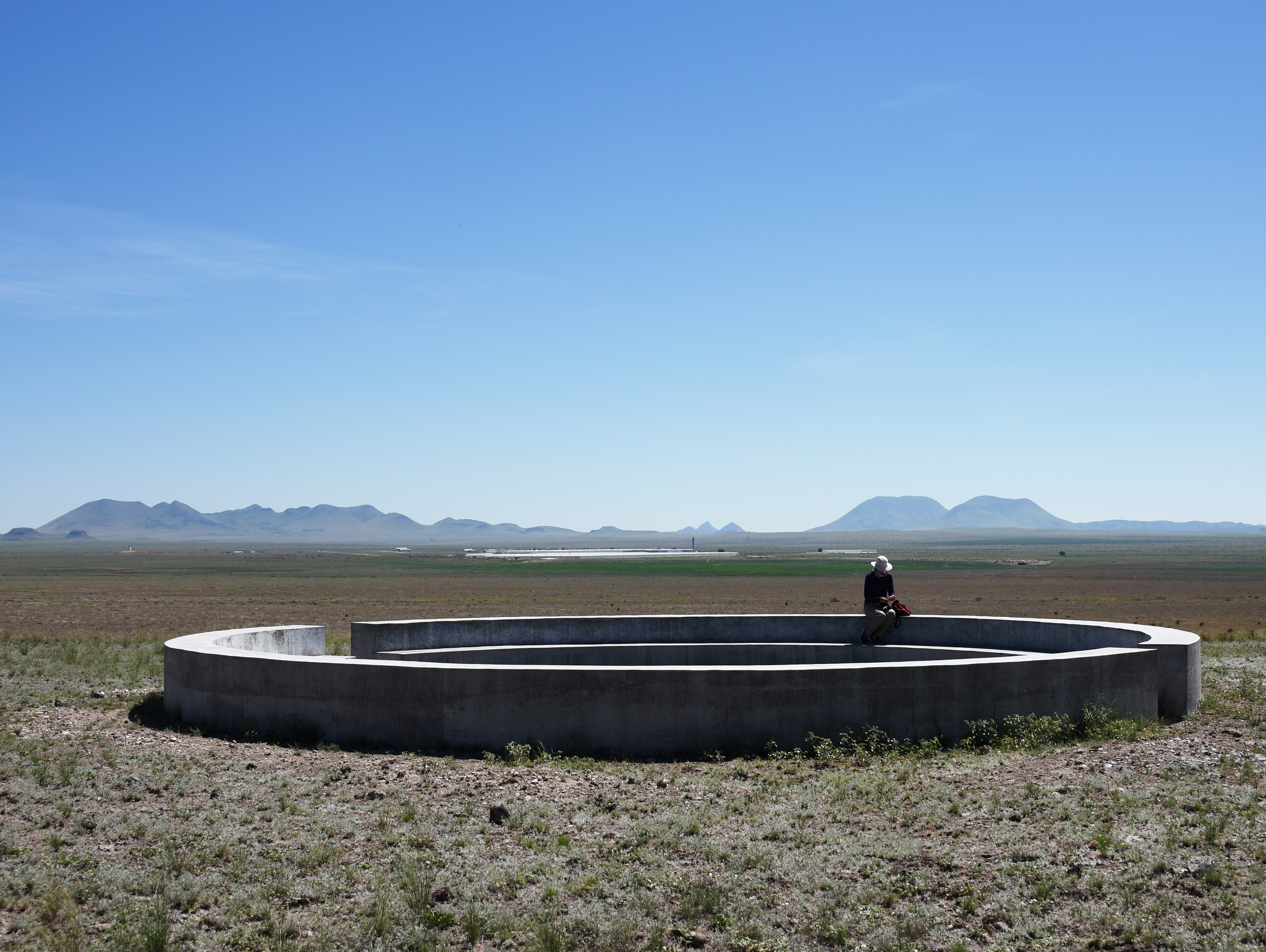 Posted by

Categories

Features

Date

July 23, 2018
• by Paul Slocumb •
Twenty six miles from Alpine, the West Texas cultural mecca of Marfa abides, offering daytrippers some well-known options for art, shopping, and food.  Hikers looking for a beautiful off-the-canvas landscape can take advantage of a relatively new walking route which begins right on the edge of town.
From highway 90, take a right on Austin Street and keep going until you reach the end of the road and the beginning of the 2.5 mile Overlook Trail.  The mostly flat walking route follows ranch roads before terminating at an Instagram-worthy view of the Marfa Grasslands and surrounding mountains.
Adding to the somewhat surreal beauty is a circular, cistern-inspired concrete sitting area created by Marfa designer Joey Benton.
The Overlook Trail lies within the 11,000 acre Mimms Unit ranch owned by the Dixon Water Foundation.  The organization, which manages over 30,000 acres in Texas, opened the Overlook Trail in 2015 to promote the appreciation of West Texas rangeland and the holistic ranching methods they employ.  Along the trail, exhibits explain facets of ranch activities and the Chihuahuan desert environment.
Hikers are welcome on the Overlook Trail year round during daylight hours.
To view more pictures from the Overlook Trail, click HERE.
UPDATE 08/30/18: The trail is currently closed to individual hikers.  For more information, or to arrange for group access, contact Robert Potts at: rpotts@dixonwater.org