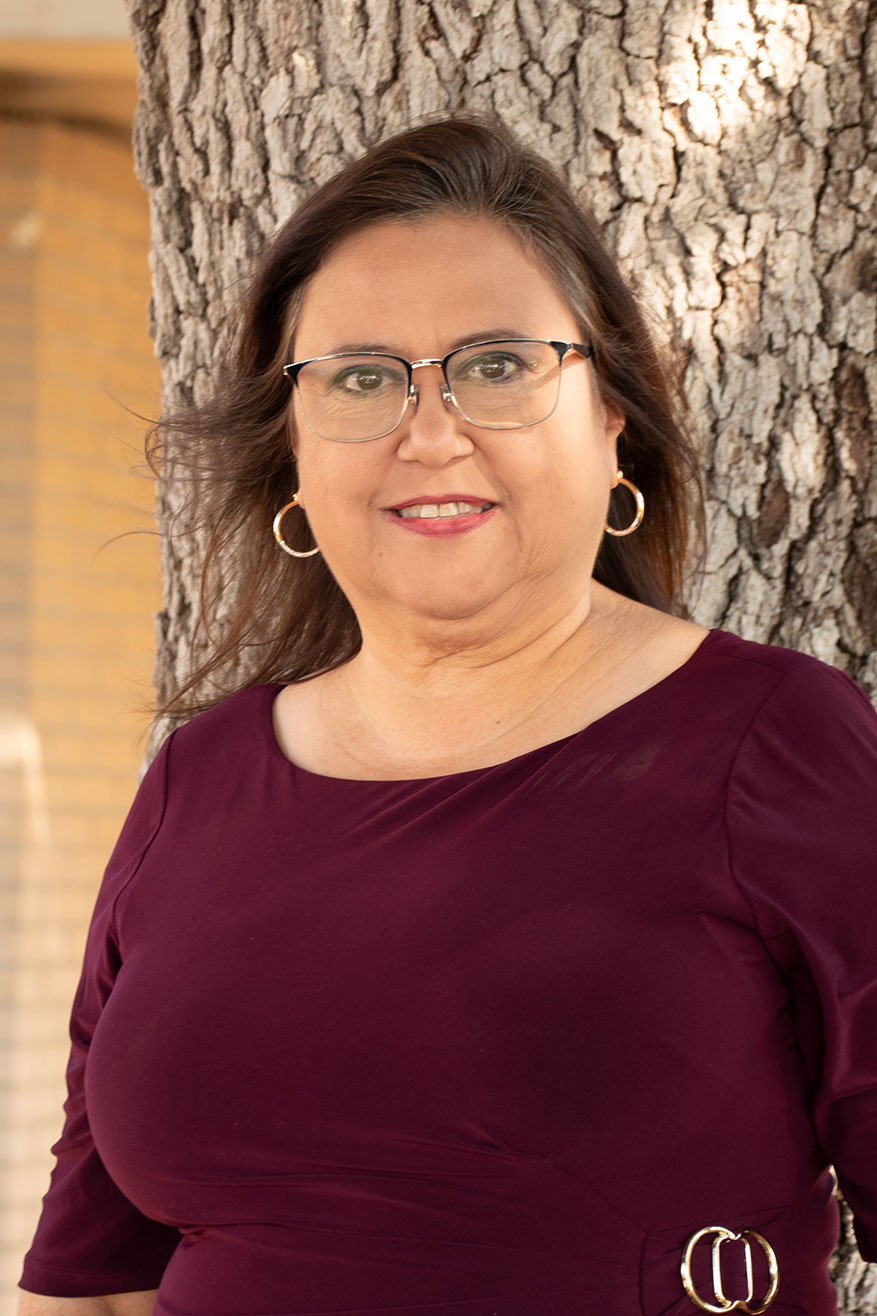 Delia Ramírez credits her parents with laying a firm foundation for her built around faith in God, family unity, education, sharp thinking and a strong work ethic.
Growing up in Del Rio, she said her parents worked together to educate and raise their six children, ensuring they had the tools necessary to succeed. Prior to graduating from Del Rio High School, Delia worked for a major retailer which continued during summers and holidays while she attended what was then Southwest Texas State University, now Texas State University, where she earned a Bachelor of Business Administration, double majoring in management and marketing. Upon graduation, she continued working in executive retail positions where she met her husband, Alfredo Ramirez.
When their first child was born, Delia spent three months at home before she accepted a job as an administrative assistant for Fisher Price. Three years later, the plant consolidated with another  and she looked for a position that would provide more stability. She went to work as a public housing manager in Del Rio, overseeing three housing projects and scattered home sites. Delia found the job rewarding as she helped people, especially elderly people, find affordable housing. She became a Certified Manager of Housing from the National Center for Housing Management.
With the birth of their second child, Delia purchased a local business, allowing her the flexibility to spend time with her growing family. "Times always change and a business in a border town can be tricky if it depends on international customers," she said. "The peso devaluation in the early 1990s meant my Mexican customers could not afford to purchase and the US customers now had more buying power in Mexico." The ownership experience led her to work as a Business Development Specialist with the Small Business Development Center, earning several certifications while there. When Sul Ross obtained the SBDC in Eagle Pass, Delia chose not to accept the director's position because it would mean commuting and she and Fred now had three young children. She opened her own consulting business and then in 2005, she began working for SRSU as a Business Development Specialist. Almost two years later, she accepted the Business Services Director position which she still holds today. Along the way, Delia became a Sul Ross State University alum, earning her Master of Business Administration degree and expanding her business knowledge.
Delia discovered that the variety of her accumulated career experience fit perfectly in the new position. She said, "Universities, although academic, are a business in which the student is the most important customer. My team and I strive for excellent customer service." She went on to say that helping students figure out their financial concerns and then seeing them graduate is very fulfilling. Delia recalled one student who worked for Sul Ross full time while pursuing a bachelor's degree. Although the student received tuition help, the single mother struggled financially. Delia said she managed to help her with payment agreements and the student not only graduated, she also earned her master's degree at Sul Ross.
Delia and Fred have been married 37 years and she looks forward to spending her retirement with him and hopes to travel abroad. She also enjoys helping others, painting, crafts and decorating. In addition, she still owns her consulting business that features one large client she has helped since 1996.
"Here again, times are changing and now SRSU will build a new university in Eagle Pass. I wish SRSU the best in this new endeavor," Delia said. After 16 years in her current role, Delia will retire on Sep. 30,  leaving behind a legacy of excellent customer service and well-trained staff. She also leaves many co-workers with happy memories of working together, socializing and serving SRSU students.