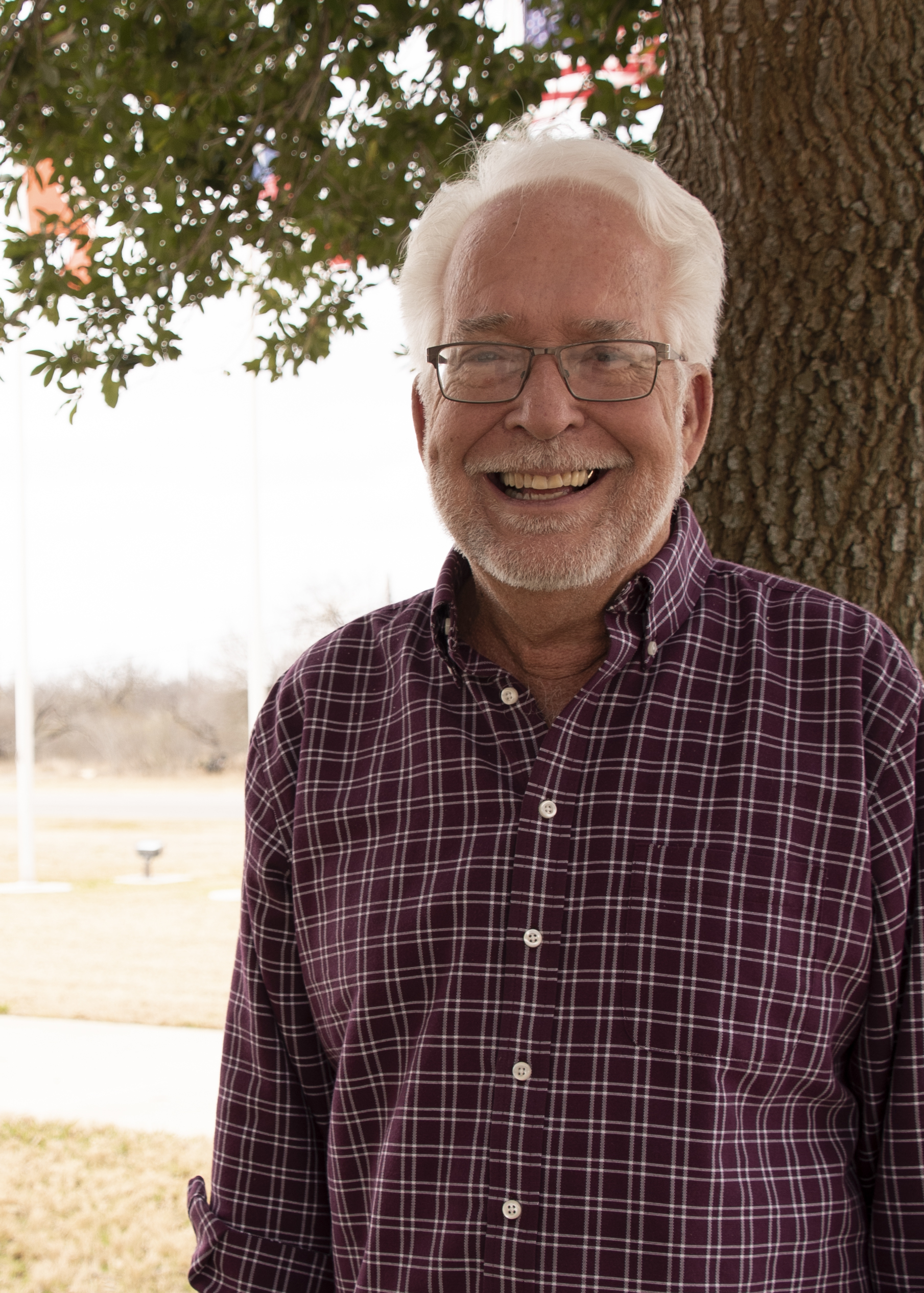 "I love children. I love to interact with them. I worked in daycare while I attended college and then I worked with children during the summers when I taught school. I dreamed of adopting a child, and in the summer of 1980, that dream came true when 7-year-old John became my son. As a father, I felt I certainly needed to know more about my child. As I was learning, I also became more aware of how much I wanted to understand his needs and the needs of other children. So, I began a graduate degree studying early childhood education and child development," Tim explained. One of the high points of his career included creating a degree in child development that provides a path for those who work with young children in daycare and other settings an opportunity to earn a bachelor's degree.
In the classroom, the ardent child advocate shared his experiences and training with his students, passing on ideas for them to use to build relationships with the students they would eventually teach as well as with their own children. He mentored several students who are making a difference including Dr. Gina Stocks, RGC Associate Professor of Education, Ileana Garcia Williams who will soon earn her doctorate in educational leadership, and Dr. Randa Schell, Chief of Staff at Southwest Texas Junior College. "I have taken on many challenges during my time at RGC and enjoyed a rewarding career here. I have strived to make the lives of children in southwest Texas better and have passed that on to the teachers I have helped train," he said.
As the son of a pastor, he and his family lived many different places, but Tim calls Plainview, Texas home. He chose to move back to the place where he became a single dad after adopting his son and where he taught public school in rural communities around the region.
Tim remained in his hometown to earn a Bachelor of Arts in Elementary Education with a minor in music from Wayland Baptist Univ. followed by a Master of Education in Elementary Education/Early Childhood from Houston Baptist Univ. He continued his education with post graduate study at Texas Tech in Child Development and then earned a doctorate in education from what was then East Texas State Univ. in Commerce.
Outside of work, the new retiree enjoys singing and listening to music, fine arts, and plays. In fact, he said he enjoys pretty things and finds floral arranging very relaxing. He will return to Plainview to be with close friends and help care for them. In addition to his son John, he raised his granddaughter Monique who gave birth to Tim's great granddaughter, Rylee Ann, now 2 months old.
Although he will no longer be involved daily at Rio Grande College, his legacy will endure through the students he taught and supported who have gone on to mentor their own students.
###