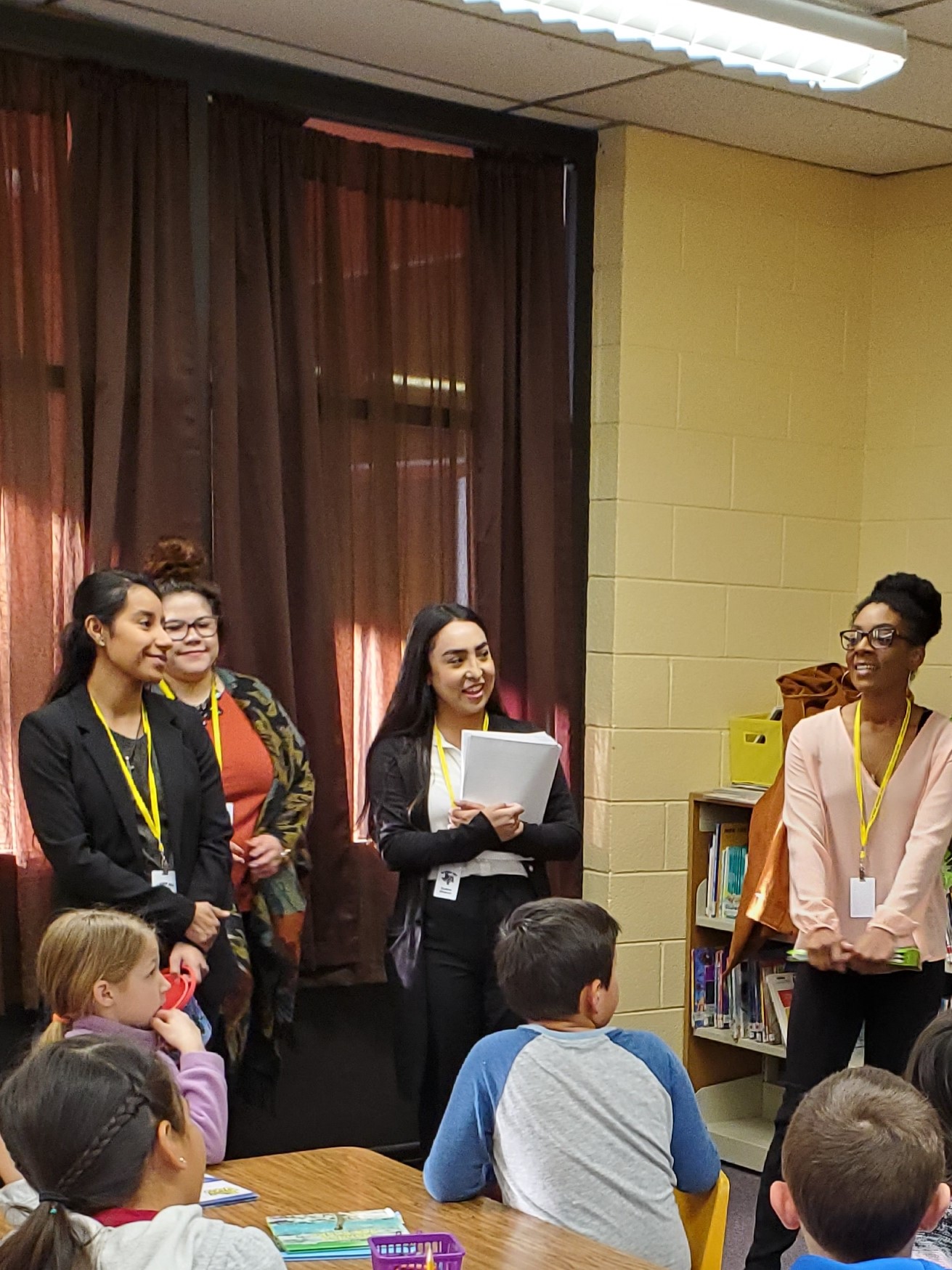 In recognition of Black History Month, students in Dr. Jeanne Qvarnstrom's Education 3301 Course Curriculum and Instruction for Classroom Teachers designed lesson plans to teach about Black history and culture.
On Thursday, February 13, Sul Ross students presented their lessons to third graders at Alpine Elementary School during Librarian Ms. Jennifer Mustain's classes.
The lesson topics ranged from biographies of Martin Luther King, Jr. and Sojourner Truth to Black musicians such as Duke Ellington.