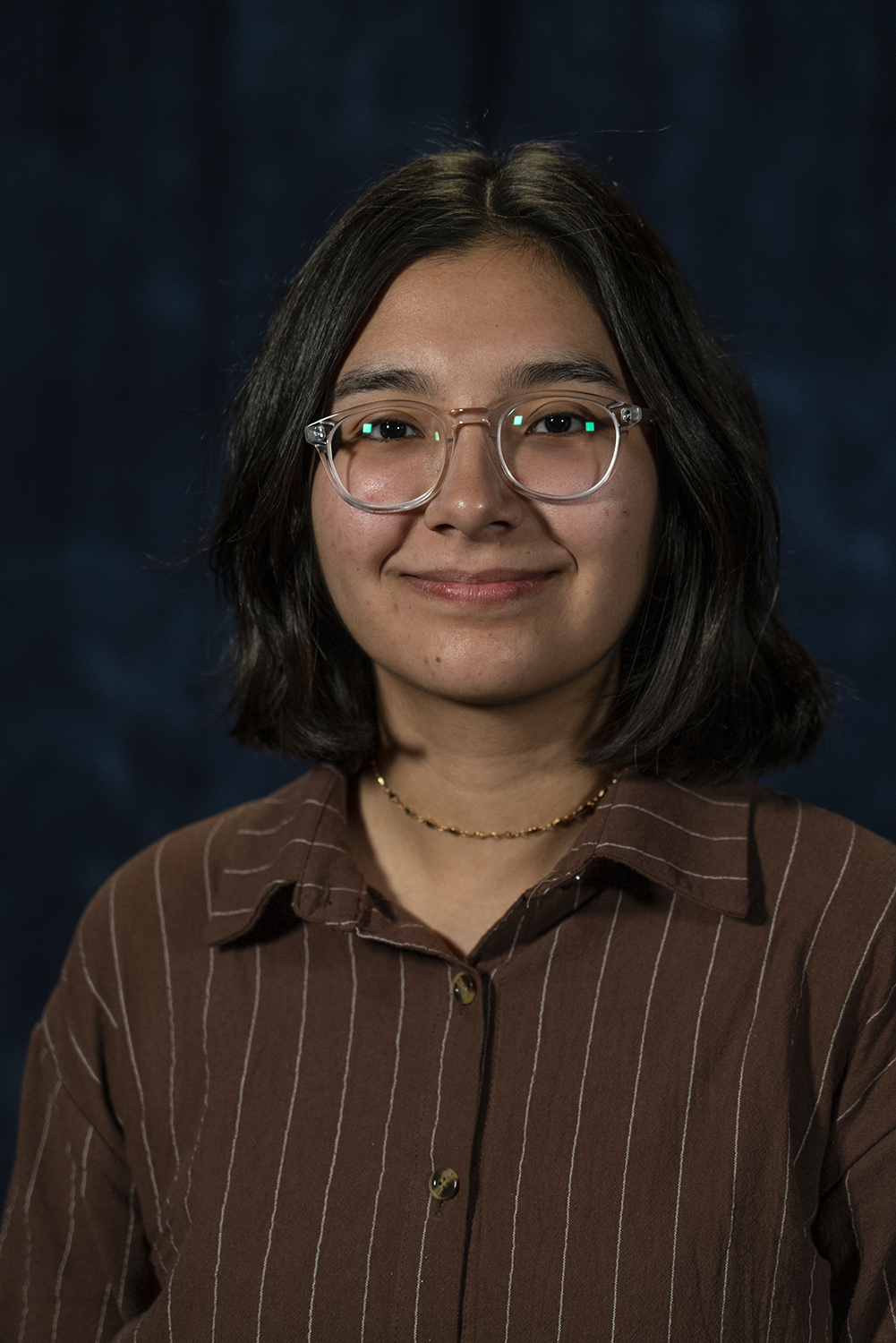 Alpine, TX – Each year, the Board of Regents for the Texas University System recognizes one outstanding student from each of the TSUS institutions. Gabriela Olivas has been selected as this years recipient for the Regents' Student Scholar Award for Sul Ross.
Gabriela, an English with Teacher Certification major, was nominated by President Gallego and then the final selections are made by Chancellor McCall. The awardees are chosen based on their exemplary academic achievements, leadership, and contributions to their universities and larger communities through service and involvement.
"It is a great honor to be the recipient of the Regents' Student Scholar Award," said Gabriela. "I am proud to represent the hardworking students of Sul Ross as well as the languages and literature department. I would not be the student I am today without the experiences I have gained at Sul Ross. This award has only motivated me to continue being a lifelong learner and to pursue all my aspirations in life."
Originally from Presidio, Gabriela began her education at Sul Ross in 2018. Since then, she has been a part of the Freshman Leadership Program, worked as the culture reporter for The Skyline, was in the McNair Scholars Program, and has been Vice President and President of Sigma Tau Delta, the English Honor Society. She is currently the Vice President this semester but was the President during the Spring 2021 semester. She also created a poetry contest this last spring for Sul Ross students with the help of her fellow Sigma Tau Delta members. She has cleaned up a highway with the Freshman Leadership Program. She also presented her McNair research at two conferences. Gabriela has been on the Dean's List every semester as well.
This is one of the highest honors a student can receive in the Texas State University System. Along with the recognition, she is also credited $5,000 towards her overall education, a proclamation signed by the Chancellor, and a commemorative medallion.
Gabriela follows up the 2020 winner Isabella Garcia. This continues the proud tradition of higher education here at Sul Ross and we commend her commitment to excellence.