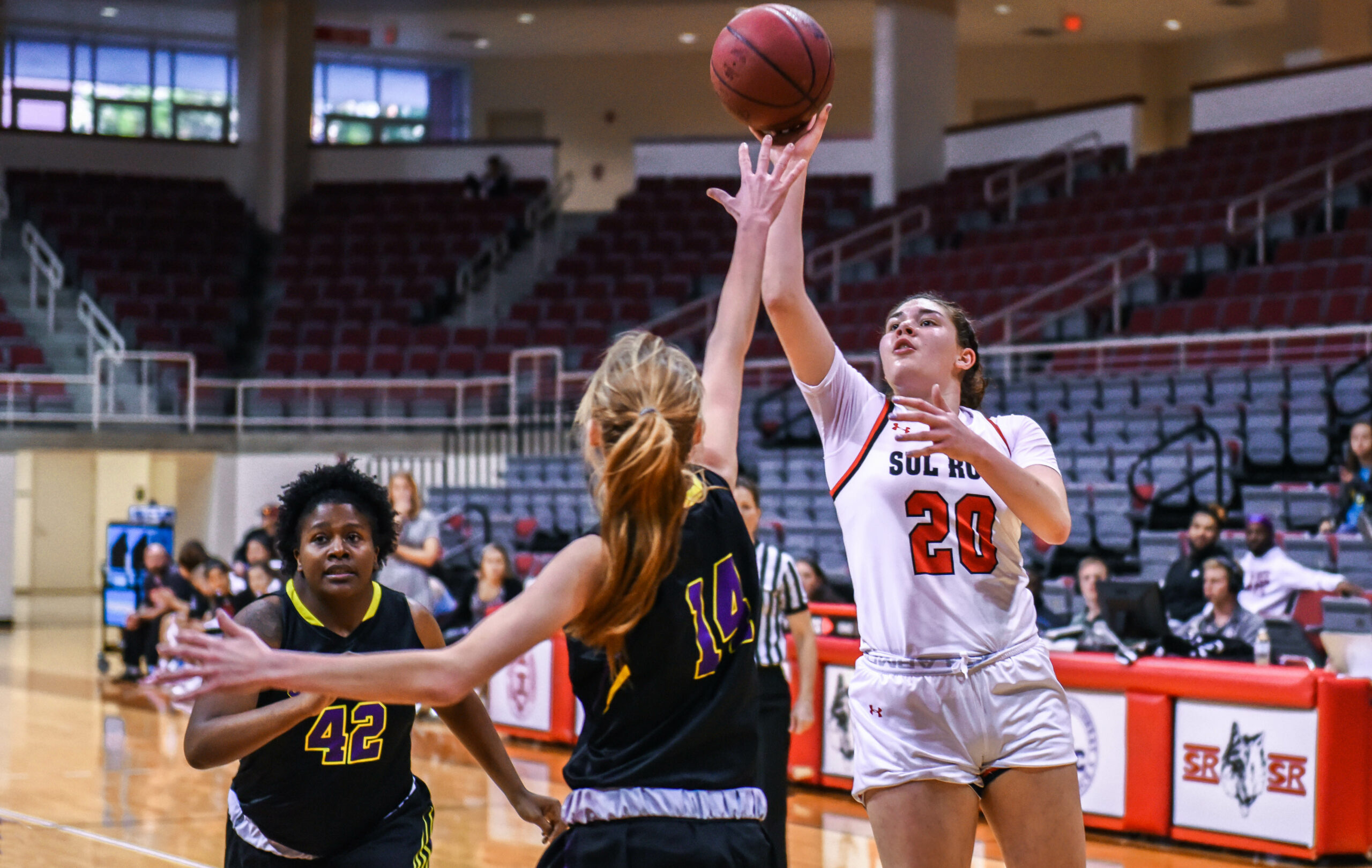 Posted by

Categories

Sports

Date

February 8, 2019
• by Travis Hendryx •
ALPINE, Texas- Sul Ross women's basketball dropped a 92-63 ASC decision to visiting Hardin-Simmons University Thursday evening.
Chandre Nunez led the home team with 20 points while Lizette Heredia scored 11 in the effort.
Following a 6-6 tie with just under six minutes left in the first quarter, the Cowgirls posted a 4-0 sprint capped by a layup up by Kiana Reed.
Nunez then fired off a triple to pull the Lady Lobo to within one at the 4:13 mark.
The Cowgirls ended the quarter with another 4-0 run and led 20-13 heading to the second period.
Hardin-Simmons held four, eight-point leads before Logan Haller's triple gave the visitors a 35-24 lead with 1:45 left in the half.
The Cowgirls took a double digit lead to the break as Karlea Ritchie connected from long range for a 40-30 advantage with 21 seconds remaining.
In the third quarter, Hardin-Simmons broke out to a pair of 18-point leads and sported a 67-52 advantage heading to the final period.
The visitors never looked back exploding to a 26-point lead with 4:58 left in the closing quarter.
The game ended on a 6-0 Cowgirl run as Hardin-Simmons walked away with the 92-63 victory.
The Lady Lobos fall to 5-17 on the season and 3-10 in ASC play. Hardin-Simmons improves to 16-6 and 10-4.
Sul Ross will close out the home season on Saturday in a 1:00 conference tip against McMurry University.