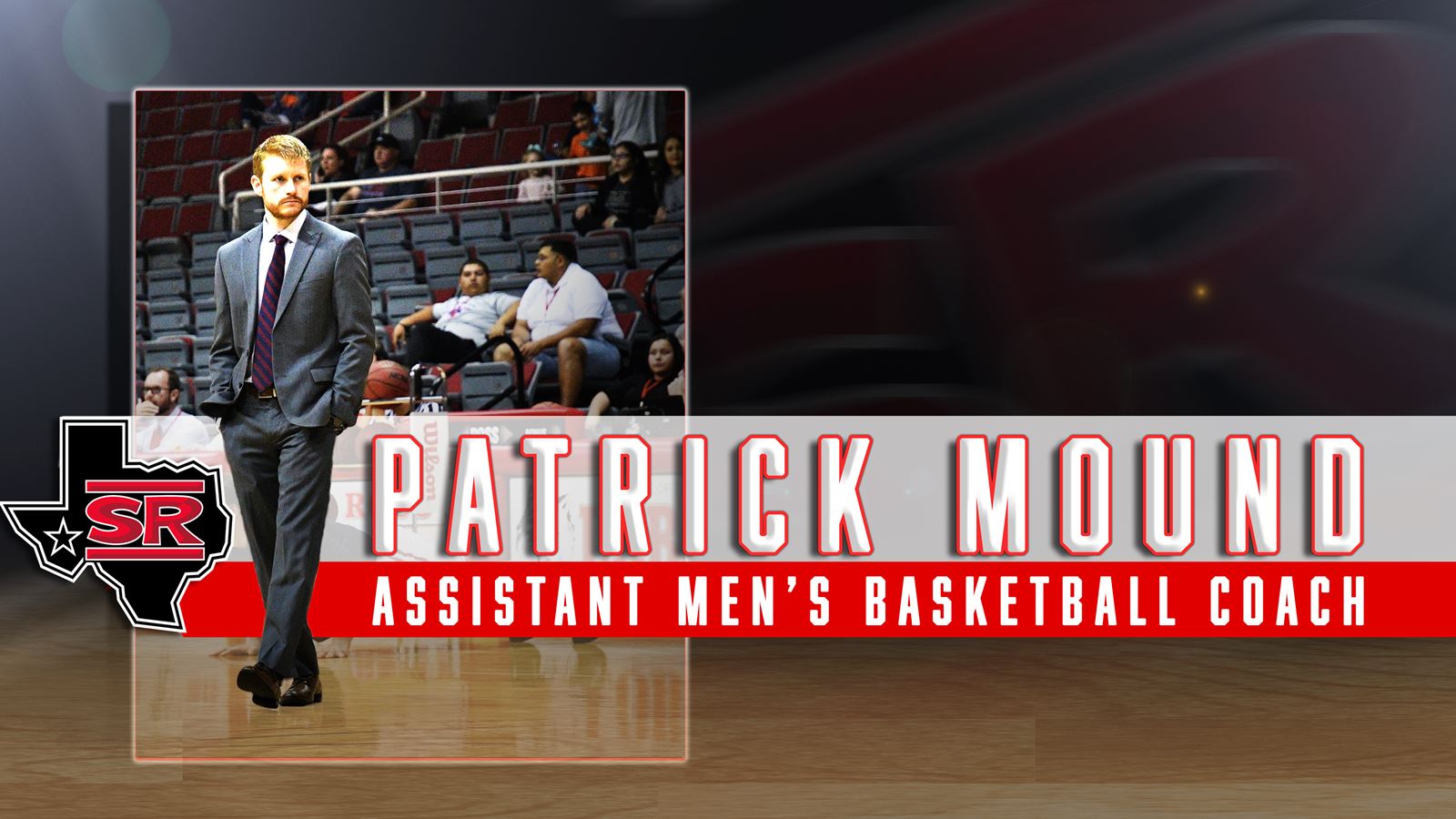 By Derek Pollacchi, Director of Sports Information
Sul Ross men's basketball has hired former Lobo guard and graduate assistant coach Patrick Mound to be their next assistant men's basketball coach.
Mound starts Tuesday, June 16 in place of Xavier Webb, who was hired as interim head coach after the departure of Clif Carroll.
He will also serve as head coach for the men's cross country team.
"I wanted to come back to Sul Ross to help continue the great success this program has had," said Mound. "Also, to return to such a supportive and loving University and community is something I just couldn't pass up."
Born in El Paso, TX before growing up in the greater Austin area, Mound attended a different high school ever year. His stops included Westlake, Georgetown, and Leakey before graduating from Coleman High School.
Mound's collegiate playing career included stops at McMurry University, Angelo State, and Sul Ross. He played for current Texas Tech head coach Chris Beard at McMurry in 2012 before transferring with him to Angelo State from 2013-2015. He then transferred again, this time to Sul Ross for his final two seasons from 2015-2017. He was a part of the 2015-2016 ASC West Division Championship team at Sully.
Mound graduated in December of 2016 with a bachelors in General Studies.
After graduation, Mound became a graduate assistant for the 2017-2018 ASC Conference Championship team at Sul Ross.
"Working for him (Carroll) allowed me to learn how much work and toughness is needed to win consistently at a high level, as well as how important loyalty, faith, and family are in everyday life," said Mound.
Continuing his academic endeavors, Mound graduated again with a masters in Health and Human Services in 2019.
Mound continued his coaching career with a stop in Conway, AR as assistant coach for NAIA Central Baptist College. In two seasons from 2018-2020, he helped the Mustangs to a 46-20 record and two championships. Central Baptist was American Midwest Conference champs in 2018-2019 and regular season champs in 2019-2020. He also coached three NAIA All-Americans.
"My time at CBC was extremely beneficial for me and my career. I was able to work with a staff that became like a family to me. I can never thank Clint Galyean enough for his loyalty, friendship and for bringing me in to assist him and his program."
Now Mound heads back to Alpine to coach under Xavier Webb.
"Patrick Mound is a knockout hire here at Sul Ross. He is a grinder and a winner. Pat was an instrumental role in turning the program around our first year. He knows what it takes to win here at Sully," said Webb.
Webb, a first time head coach, has the luxury of being familiar with Mound as they are former teammates at Sul Ross.
"Playing together and now coaching together will be awesome. As teammates, we were always bouncing off different ideas and looks for the motion. Let's just say we will be making a lot of trips to family dollar for markers," he said.
Needless to say, Webb is excited for his first year with his former teammate and now assistant coach.
"I am very excited to be working along with my brother as we look to build off the success Carroll has established here at Sully."