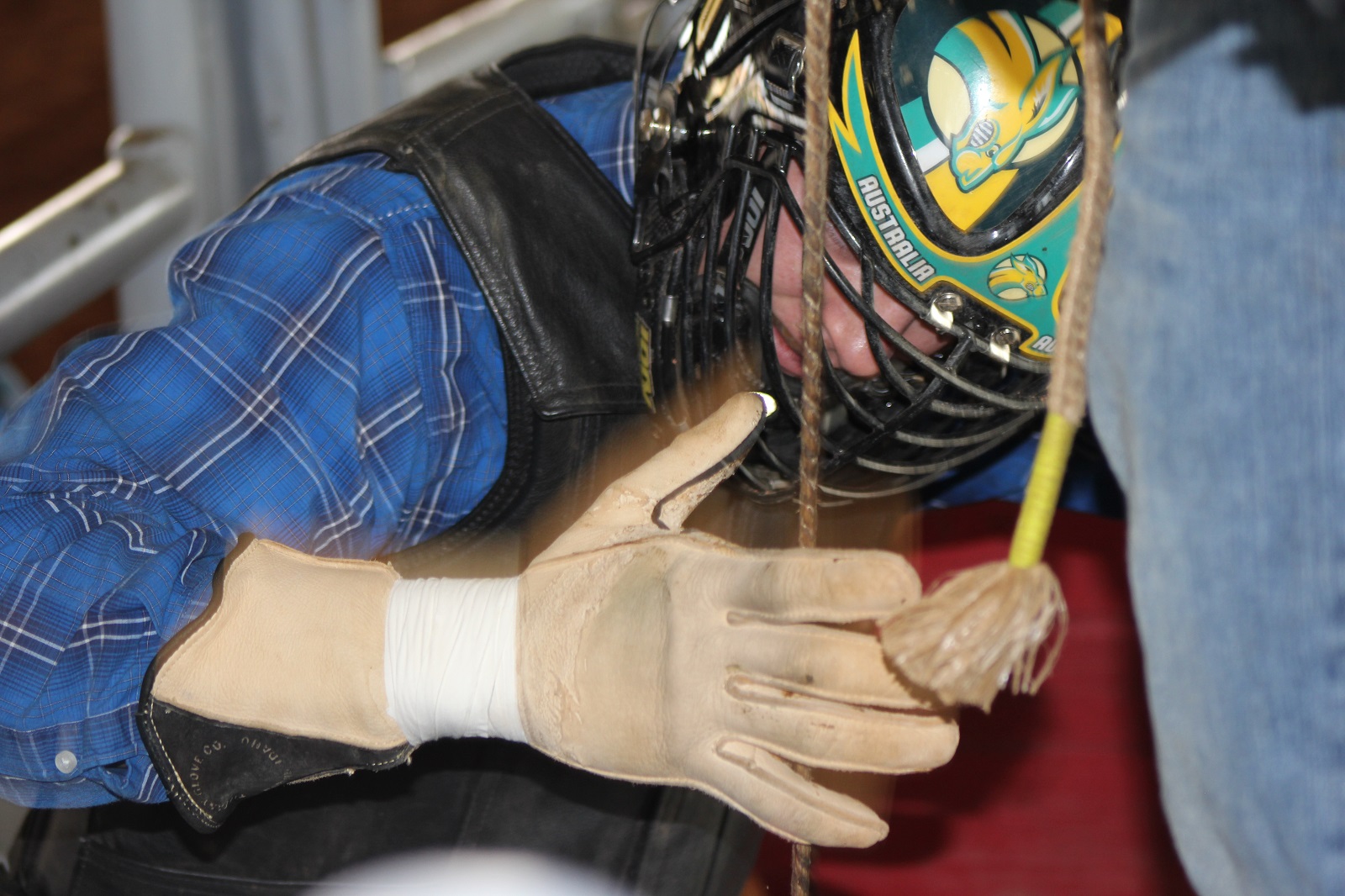 by Travis Hendryx, Office of Public Relations
CANADIAN, Texas- Australian sophomore Ky Hamilton scored 170 points to win the bull ride at the Frank Phillips College Rodeo held October 10-12 at Canadian.
The Mackay, Queensland native outscored the runner-up competition by 60 points.
Colten Fisher and Will Griffel also placed first with 160 points in the team roping event.
Garret Jacobs cleared a Top 10 finish in steer wrestling placing third with 60 points while teammate Cooper Hurt grabbed a fourth place finish with a 40-point tally.
Chantz Webster posted a sixth place finish with 40 points in the tiedown roping event while Tristen Hutchings took seventh with 20 points in saddle bronc riding.
Out of 17 teams in competition, the Sul Ross men finished second with 405 points behind team winner Tarleton State who polled 610 points.
Timmi Hutchings placed third in goat tying with 107 points to lead the women's team to a sixth place finish.
"Our team had a really strong showing at Frank Phillips College," said coach C.J. Aragon. "This was the first rodeo several of our transfer students were able to compete at and they showed up in a big way."
Both the women's and men's teams will be back in action at Texas Tech University October 31-November 2.