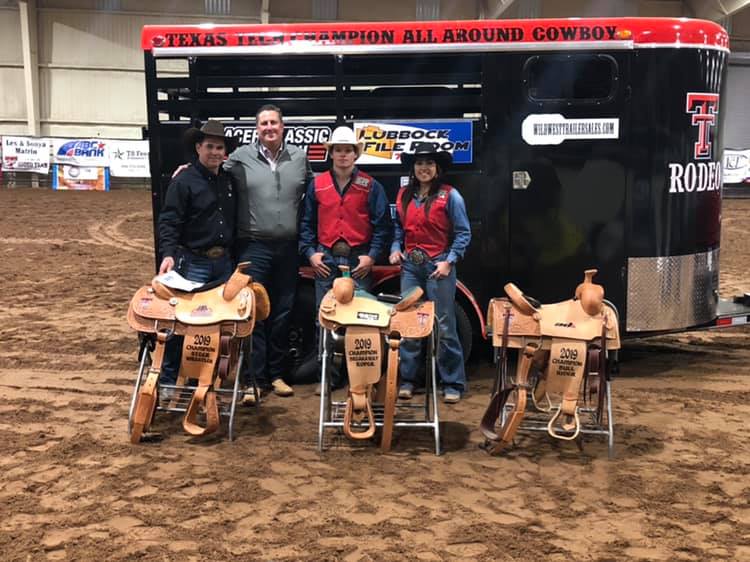 by Travis Hendryx, Office of Public Relations
LUBBOCK, Texas- Tristen Hutchings wrestled and rode his way to a 335-point tally to win the Men's All Around Championship at the Texas Tech University Rodeo held October 31 through November 2 in Lubbock.
Hutchings led the chase with 170 points and won the steer wrestling competition and also claimed the crown in the bull ride with a 165-point total.
Nico Hinojosa posted a Top 10 finish in steer wrestling placing ninth.
In tiedown roping, Garret Jacobs registered 90 points for a fourth place finish.
As a team, the Sul Ross men placed third with 425 points behind runner-up Clarendon Junior College at 535. Tarleton State claimed the championship with 820 points.
"Tristen turned in probably one of the top performances of the year in our region," said coach C.J. Aragon. "He had to win the bull ride to win the All Around because there was another competitor who won the tiedown and team roping. So he did a great job of handling the pressure."
In women's competition, Hannah Martin won the breakaway roping event with 160 points while Timmi Hutchings placed fifth in barrel racing with 30 points.
The Sul Ross women placed second overall with 190 points.
"Hannah did a great job of coming out and putting pressure on the competition in the breakaway," Aragon said. "She continues to get better and really ended the fall season on a great note."
Both men's and women's teams return to action February 20-22 at Odessa College.