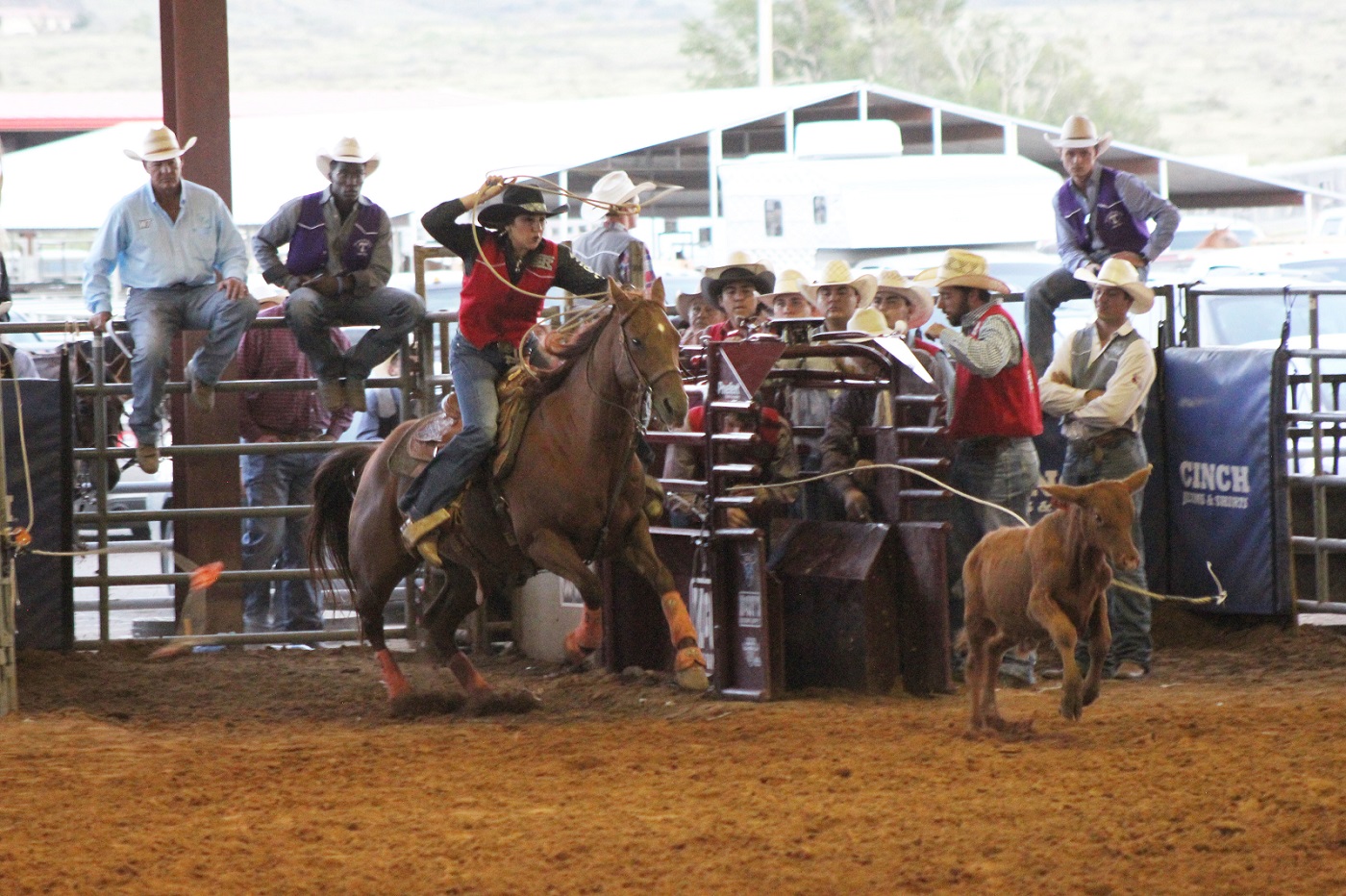 by Travis Hendryx, Office of Public Relations
ALPINE, Texas- Breakaway roper Hannah Martin and steer wrestler Jesse Keysaer each claimed third place finishes at last week's 74th Annual Sul Ross NIRA Rodeo.
Martin polled 105 points for the bronze in the breakaway and led the Sul Ross women to a third place finish.
Keysaer tallied 90 points in steer wrestling while teammate Zach Hamar placed fourth in the event with 60 points.
Other top 10 finishes include Timmi Hutchings who placed seventh in goat tying with 20 points.
Both the women's and men's teams will compete at Vernon College, October 3-5.