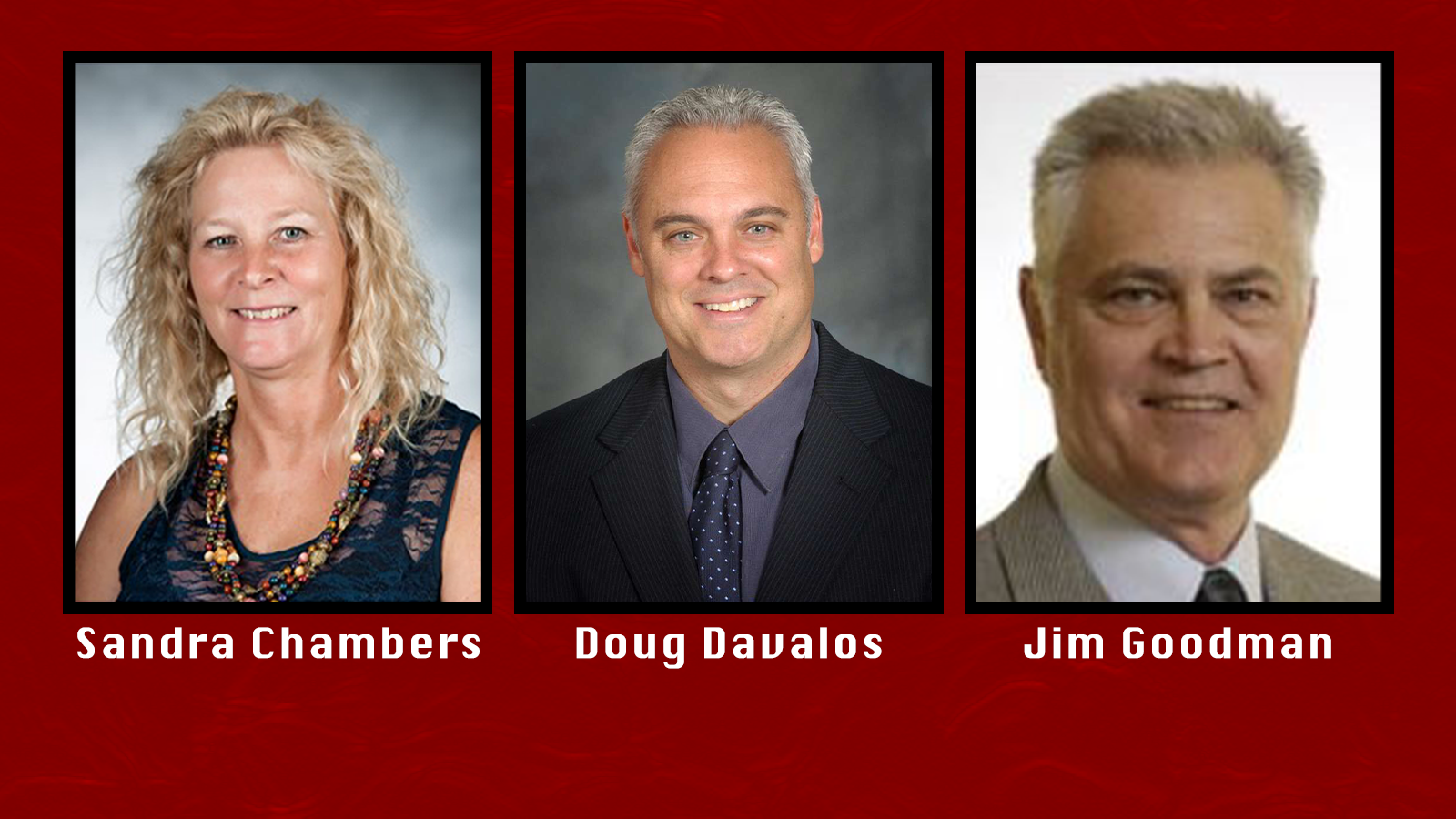 Sul Ross State University will hold Zoom interviews next week with the three finalists for the vacant athletics director position.
Finalists include Sandra Chambers, Doug Davalos and Jim Goodman.
Interviews will take place April 27-29 and will be scheduled as follows:
1:00-1:50  Open (Faculty, Staff, Alumni, Community)
2:00-2:50  Athletics Staff
3:00-3:50  Executive Cabinet
4:00-4:50  Dr. Bill Kibler
Sandra Chambers– April 27
Chambers, a SRSU graduate and former student-athlete, currently serves the athletics department as Associate A.D. and Senior Women's Administrator.
In that capacity she oversees many of the department's internal functions — including compliance, academic support, game day management, student workers, and serving as the department's liaison with the faculty Athletics Council. She also teaches developmental math classes in the university's Academic Center for Excellence.
Chambers has worked for SRSU for a total 15 years, 1997-1999, serving as the Lobo's first softball coach, from 2007-2015, serving a second stint as Head Softball Coach, then from 2015–present, serving as the university's only full-time athletics administrator. She has also taught and coached at the high school level.
Open Forum 1:00pm – 1:50pm Zoom Info:
https://SulRoss.zoom.us/j/99964427536
Meeting ID: 950 5425 5246
Phone: 1-346-248-7799
Doug Davalos– April 28
Davalos, another familiar name for many in the Lobo family, is currently employed at Westwood High School in Round Rock, TX — where he moved in 2013 to allow him a new opportunity to coach. In addition to serving as the Head Girls' Basketball Coach, he is the Head Boy's Cross-Country Coach and Department Head of Physical Education.
Davalos was SRSU's Head Men's Basketball Coach from 2002 to 2006. In his four seasons leading the Lobos he won three ASC West Division titles, was named ASC West Division Coach of the Year, won the 2003-04 ASC championship and took his team to the NCAA Sweet 16.
After the 05-06 season, Davalos left Sul Ross to become Head Men's Basketball Coach at Texas State University, where he served until 2013.
Open Forum 1:00pm – 1:50pm Zoom Info:
https://SulRoss.zoom.us/j/97099861586
Meeting ID: 970 9986 1586
Phone: 1-346-248-7799
Jim Goodman– April 29
Prior to that he served from 2010-2017 as Senior Associate A.D. for Promotions, P.R., and Broadcasting for the University of Texas─ San Antonio. At UTSA he worked for one of the most respected A.D.'s in college athletics – Lynn Hickey.
In that capacity he led UTSA's marketing, promotion, advertising and broadcasting efforts as the Roadrunners were adding a Division I football program.
The majority of Goodman's career has been serving in high-level positions in San Antonio's professional sports world — including stints with the NBA's Spurs, the CFL's Texans and the CHL's Iguanas.
Open Forum 1:00pm – 1:50pm Zoom Info:
https://SulRoss.zoom.us/j/93033347590  
Meeting ID: 930 3334 7590
Phone: 1-346-248-7799