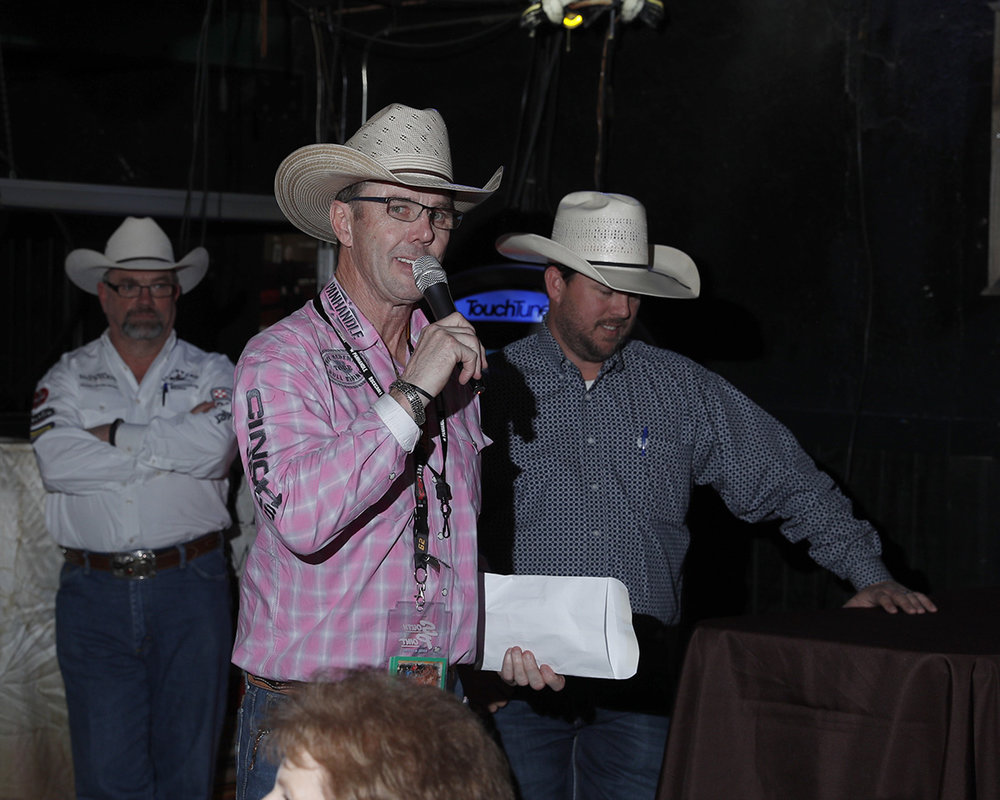 Posted by

Categories

News

Date

September 30, 2019
by Travis Hendryx, Office of Public Relations
Former Sul Ross State University bull rider and Professional Bull Riders (PBR) World Champion Richard "Tuff" Hedeman will serve as the Grand Marshall of the 2019 Sul Ross Homecoming Parade scheduled for Saturday, October 26.
The parade will begin at 10:00 a.m. and will travel east down Holland Avenue before arriving at the west parking lot of Jackson Field.
The parade will be just one of several activities scheduled for the three-day Homecoming Weekend scheduled for October 25-27.
Friday activities include alumni check in in the lobby of the Morgan University Center. A Homecoming pep rally is scheduled for 7:00 p.m. at the Pete P. Gallego that evening followed by a welcome back party at 8:00 p.m. in the Historic President's Home.
On Saturday, take a group hike to the desk at 8:00 a.m. Following the Homecoming Parade the Alumni Association general meeting will be held in the Espino Conference Center (UC second floor) at 11:30 a.m.
Following campus tours at 1:00 p.m. by the Lobo Ambassadors, exclusive Alumni guided tours will be held at the Museum of the Big Bend.
The Alumni tailgate will then take place at 3:00 p.m. at Lobo Lane located behind the north stands of Jackson Field. Lobo Lounge (21 and over) will open at 5:30 p.m. at the east end zone.
The Sul Ross Lobo football team will then take on Texas Lutheran University in an American Southwest Conference contest. Kickoff is 6:00 p.m. from Jackson Field.
Sul Ross President Bill Kibler will host a breakfast at 8:00 a.m. Sunday on the second floor of the Morgan University Center to close out Homecoming Weekend.
An entire list of activities can be found on the 2019 Homecoming and Alumni Weekend page.
About Tuff Hedeman
Hedeman won several junior rodeos in his youth. In 1980, he won the high school rodeo bull riding and All Around titles in New Mexico. He won the team roping title and All Around designation again in 1981. After high school, he attended Sul Ross and was a member of the rodeo team, competing in bronc riding, team riding, team roping, steer wrestling and bull riding.
By 1993, he had surpassed $1 million in career earnings and won the 1986, 1989 and 1991 World Titles in the Professional Rodeo Cowboys Association (PRCA). A neck injury at the National Finals
Rodeo (NFR) in 1993 sidelined Hedeman for the entire year in 1994. That year, Tuff was portrayed by actor Stephen Baldwin in the Hollywood feature film "8 Seconds" about the life of Lane Frost.
Hedeman served as a stunt double for Baldwin in the film.
Hedeman was instrumental in starting the PBR. In 1995, he won the PBR World Championship despite an encounter with Bodacious that shattered every major facial bone to Hedeman's head.
He managed to walk out of the arena but required several hours of reconstructive surgery. Hedeman spent less than two months recuperating, and at the NFR the next year, drew Bodacious again, this time in the seventh round. At the request of his son, Tuff turned Bodacious out and received a standing ovation.
Hedeman officially retired in 1999. He was the leader in the PBR World Standings in 1998. Tuff is one of an estimated seven to 10 riders to have ever ridden Bodacious for the qualified eight seconds. The stand-out ride was a 95-point ride at the 1993 Bull Riders Only World Finals in Long Beach, California.
Hedeman is wrapping up his Bachelor's Degree in Range Management and is scheduled to graduate in December.