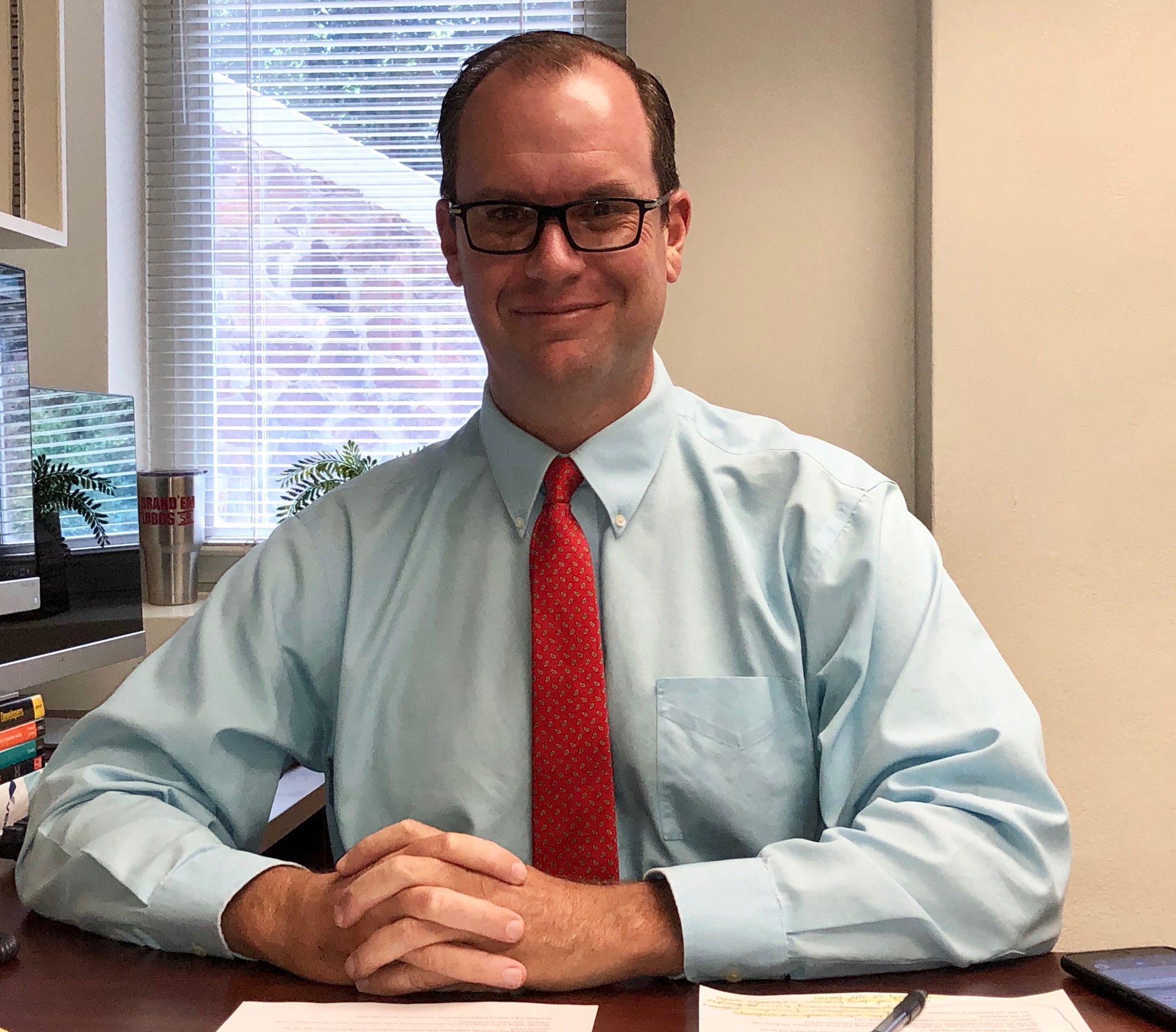 Posted by

Categories

News

Date

July 9, 2019
by Shawna Graves, Office of Public Relations
Sul Ross State University Office of Public Relations welcomed Travis Hendryx to the role of Public Relations Officer Monday, July 8.
Hendryx, an Alpine native and Sul Ross alumnus, graduated in 1998 with a B.A. in English and a minor in Communications. He first joined university staff from 2004 to 2010 as Sports Information Specialist.
He eventually left Alpine to pursue a general newswriting career at a small town newspaper in Kansas, the Chanute Tribune before joining the staff at the Great Bend Tribune as sports editor.
While in Great Bend, he also taught GED courses.
His journalism career is rooted in a family tradition of radio broadcasting going back to 1958, when grandfather, Gene Hendryx, bought Alpine radio station KVLF. The station was in the Hendryx family for 57 years, with Travis acting as a third generation broadcaster.
After five years of building a professional newswriting career in Kansas, Hendryx to returned to Sul Ross, where he accepted the position of Sports Information Director.
Hendryx has a heart for the university experience. Over the years, he has led groups of Sul Ross Fellowship Christian Athletes to Alaska for summer basketball camps. The trips harkened to when Hendryx served on mission trips in rural Alaska immediately following his own college graduation.
For the FCA students, the Alaska camps offered new experiences, coaching and career development. Hendryx created video highlights from those trips, including a hiking documentary. Those and other sports video features, can be found on the athletics department webpage, srlobos.com.
The new role as PR Officer broadens the scope of university headlines available to Hendryx. He looks forward to networking with a wider audience in mind and works closely with university
President Bill Kibler to highlight the value of the Sul Ross experience.
As the news and information go-to guy, Hendryx will update the website at sulross.edu with news and features. All stories are also sent to local, regional, and statewide media contacts for newspaper, radio, and television audiences.
Hendryx plans to streamline the university's social media presence with focused hashtags and increased activity. And he wants to create soundbites tailored for radio disbursement.
Contact Hendryx at travis.hendryx@sulross.edu or call 432.837-8061.