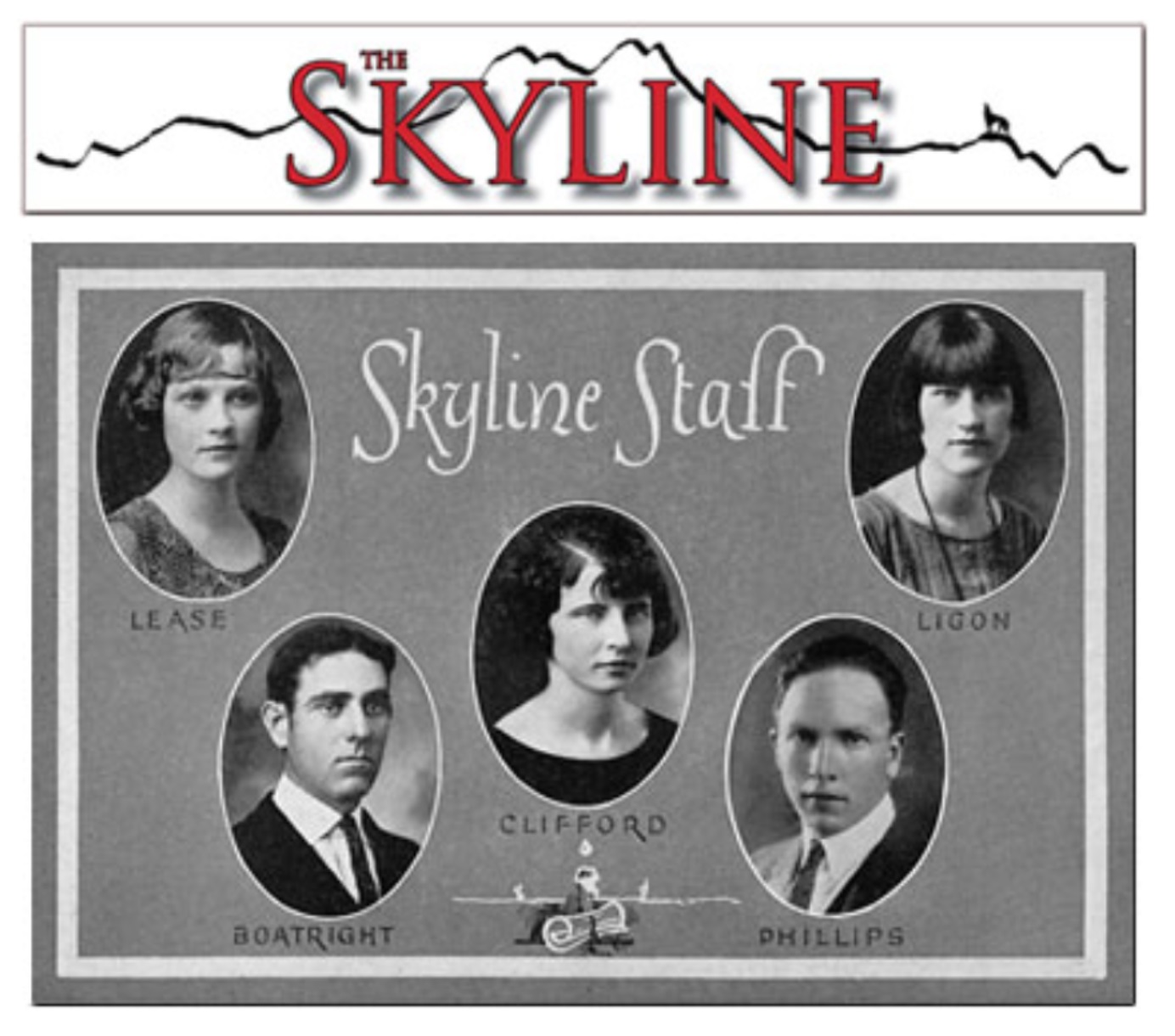 by Shawna Graves, Office of Public Relations
The Skyline, Sul Ross State University's longstanding student-run publication, has found a new home in a partnership between the Fine Arts and Communication and the Languages and Literature departments. The publication got its start in 1923 and has been a source of student-inspired journalism ever since.
The move places operations directly with the chairs of those departments, who are eager to see it succeed.
Languages and Literature Chair Laura Payne, PhD, has spearheaded the publication of the Sage, the University's literary magazine, for 15 years, and she's happy to bring the Skyline on board.
She stepped in as interim Skyline director at a point when the publication was based out of the Public Relations department and has worked with other newsprint organizations in the past.
"I worked at the University Daily and at a small town newspaper – just enough experience to be dangerous," she remarked.
Some Skyline contributors will come from the pool of students most active in Payne's department, from classes like composition and writing.
Payne is collaborating with Fine Arts Chair Marjorie Scott, PhD. The Fine Arts department bustles with student activity, and music is often heard in its halls, creating a sense of liveliness Payne hopes will spill over into the Skyline.
Besides journalism courses, Fine Arts offers film production and screenwriting classes, all of which may result in additional Skyline contributors.
Scott would like to bring video segments and mini documentaries to the platform. "There's an expectation of that now," she said.
Students from both colleges can apply for Skyline work study positions. The work adds real experience to a resume. "These are marketable skills," Scott said.
In anticipation of the move, Payne and Scott incorporated newswriting into classroom assignments last semester, and will continue to give news assignments in future labs. Some of those articles can be viewed on the University news site, news.sulross.edu.
The Skyline is moving away from the expensive magazine print format of recent years. It will now be published online with an occasional printed broadsheet which can be produced in house, according to the chairs.
Scott is looking forward to inspiring a taste for free press among students. "It's really interesting getting students excited to use their voice. It's as if they don't realize how much power they have," Scott observed.
The new Skyline sponsors are putting together a funky and fun press room with layout tables, a touchscreen T.V., and coffee, located in the old Writing Center in the basement of Languages and Literature. Past issues of the Skyline and Sage will be housed there.
The Writing Center moved to the Tutoring and Learning Center, located on the first floor of the Bryan Wildenthal Memorial Library.
Payne expects things to progress pretty organically for the next few years. "We're setting the foundation, getting the room ready. This year will be fluid while we see what works and what doesn't," she said.
Look for new issues online at sulross.edu starting this fall.