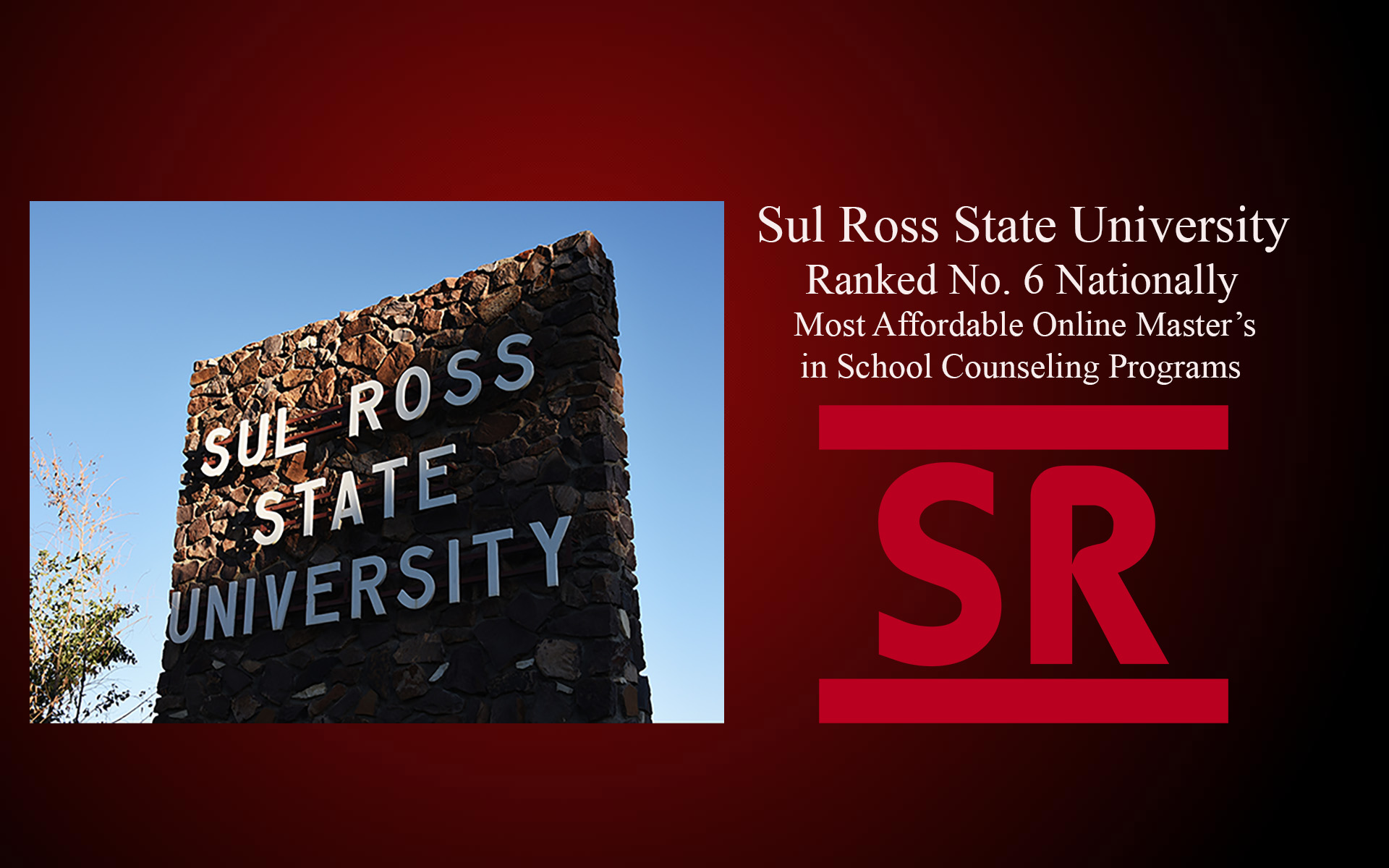 Posted by

Categories

News

Date

July 8, 2020
Sul Ross State University's online Master's in School Counseling program received a No. 6 national ranking in affordability according to a recent poll by Learn.org.
The poll ranked 20 programs across the United States based on quality, cost and value. Other factors included were flexibility, accreditation and program length.
Statistics for the poll were provided by the National Center for Education Statistics.  Tuition figures are based on the 2018-19 school year.
COST BREAKDOWN
According to Learning.org, the total cost of an online master's degree program in school counseling depends on total tuition cost, university fees and other costs associated with earning a degree.
Tuition
Typically, the tuition for online master's degree programs in school counseling are calculated on a per-credit basis. Depending on the university, these programs charge anywhere from $200 to $1,900 per credit. That means that total tuition price for an entire program could range from $15,600 to $94,000 with most programs falling somewhere in between those numbers.
Fees
In addition to the base tuition price, universities also charge a variety of different fees. These fees can range from as low as $10 to as high as $500. Examples of some common fees include:
Online program fees
Library fees
Technology fees
Distance education fees
Test proctoring fees
Occasionally, these will be one-time fees while other times students might pay the fee every semester or with every credit. It is important to check with the program and school about which fees apply to students and the program.
ABOUT THE SRSU COUNSELOR EDUCATION PROGRAM
The SRSU program is designed to develop knowledge and skills needed to act as facilitators of change and growth for culturally diverse individuals, groups, and organizations, and to prepare them to work as professional counselors in a variety of settings, including:
public and private schools
colleges and universities
mental health agencies
community agencies
private practice
Graduates of the SRSU Counselor Education Program receive a Master of Education degree with a major in counseling. Sul Ross has two tracks: School Counseling which will result in students being certified with the State of Texas to serve in school districts as school counselors and a Clinical Mental Health Counselor which prepares students to become Licensed Professional Counselors.
Online master's programs in school counseling typically lead to either a Master of Science (MS), a Master of Arts (MA), or a Master of Education (MEd) degree.
For more information or to enroll in the SRSU Counselor Education Program, visit https://www.sulross.edu/page/1478/counselor-education-program.
PROGRAM RANKINGS
University of Nebraska at Kearney
East Carolina University
Ft. Hays State University
University of Mississippi
Kansas State University
Sul Ross State University
University of Southern Mississippi
University of Missouri-Columbia
Arkansas State University-Main Campus
University of North Dakota
Gwynedd Mercy University
Oregon State University
Concordia University-Nebraska
Southwestern Assemblies of God
North Carolina State University at Raleigh
Angelo State University
Southern Arkansas University
Creighton University
Southeastern Oklahoma State University
St. Bonaventure University