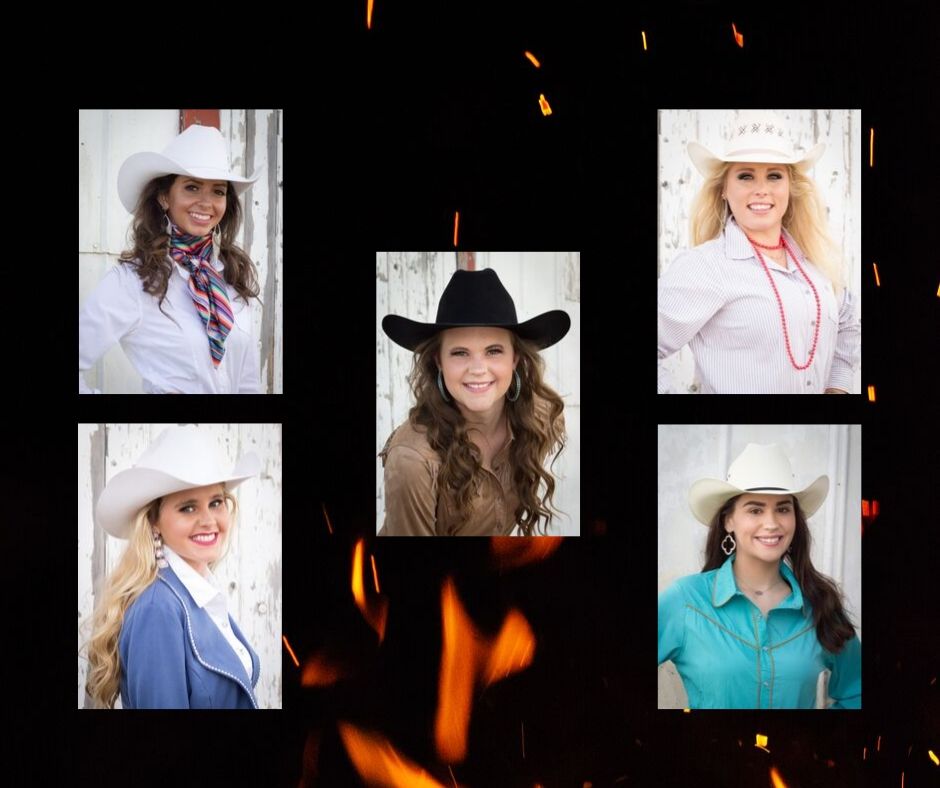 Posted by

Categories

News

Date

September 19, 2019
by Travis Hendryx, Office of Public Relations
First-year head rodeo coach C.J. Aragon and the Sul Ross State University rodeo team will host the 74th Sul Ross NIRA Rodeo September 26-28.
Competition will begin at 7:00 p.m. each evening at the San Antonio Livestock Exposition (SALE) Arena located at the Turner Range Animal Science Center.
General admission is $10. Children 12 and under and senior citizens will be admitted for $5. Sul Ross students, faculty and staff with current university ID will be admitted free of charge.
Slack begins at 9:00 a.m. Friday and Saturday, September 27 and 28 and is free to the public.
More than 15 schools are expected to compete at this year's rodeo including teams from Texas Tech, Eastern New Mexico, Odessa College, Frank Phillips and Tarleton State University.
Official draws will be released Wednesday evening, September 25.
Five candidates will seek the honor of Miss Rodeo Sul Ross 2019. The coronation ceremony will be held prior to competition Saturday night.
2019 Miss Rodeo Sul Ross candidates and their sponsors include: LaKayla Bell- Cresson, TX (Out West Fencing), Randi Bloom- Sugarland, TX (Out West Feed and Supply), Kaylee Smith- Jay Em, WY (Out West Disposal), Aspen Wash- Alpine, TX (Chesire Cat), Ashley Weatherford- Hamilton, TX (Blackmon Metal Works).
Sul Ross State University is the birthplace of the National Intercollegiate Rodeo Association which was established in 1949.
Sul Ross boasts nine National Team Championships, seven men's and two women's and 24 individual titles. The rodeo team won men's championships in 1949-52, the first four years of NIRA competition- as well as 1962, 82 and 83.
Sul Ross earned women's crowns in 1962 and 85. Only Southeastern Oklahoma State University claims as many National Championships- five men's and four women's.
Harley May, a member of the first three National Championships, won eight National Collegiate titles, three World Championships in steer wrestling on the professional circuit and was inducted into the Pro Rodeo Hall of Fame in 1979. He returned to coach the Sul Ross rodeo teams from 1994-98.
May won the all-around Men's Championship from 1949-51; bareback riding in 1949-50; and saddle bronc riding in 1950-51. Tex Martin (1953) and Cody Lambert (1982) also won men's all-around titles while Jo Gregory Knox (1951), Elisabeth Prude Longbotham (1953) Donna Saul (1962) claimed all-around Women's Championships.
Other Sul Ross National Individual Champions include: bull riders Johnny Ackel (1952), Ira Akers (1953), Tex Martin (1954) and George Eads (1962), saddle bronc rider Don Lee Smith (1958) and
Bill James, who tied for first in calf roping in 1961 and won team roping in 1962.
In women's competition, Charlotte Martin (1954) and Donna Jean Saul (1962) won goat tying championships; Saul won calf tying in 1961; and Janye Gentry won breakaway roping in 1985.