Sul Ross State University Rio Grande College will welcome author J.L. Worrad on Tuesday, Nov. 15, 2022, at 6 p.m. as the next lecturer in the online speaker series and the public is invited to attend.
Worrad lives in Leicester, England, and has for almost all his life. He holds a degree in classical studies from Lampeter University, Wales. He has found this invaluable to his growth as a science fiction and fantasy writer in that he soon discovered how varied and peculiar human cultures can be.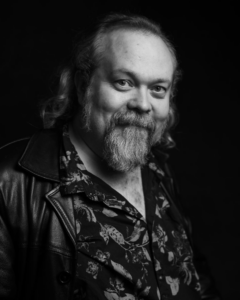 J.L. Worrad—Courtesy photo
In 2011, Worrad attended Clarion, the six-week science fiction workshop held at the University of California, San Diego. There, he studied under some of the genre's leading professionals and saw a lot of wild hummingbirds.
In 2018, he published his first and second novels, the space opera duology Feral Space.
His 2022 fantasy novel, Pennyblade, was published to much acclaim and some infamy. 2023 will see a follow up novel in the same world, The Keep Within. Both are published by Titan Books.
To join the online lecture, please email Dr. Audrey Taylor, Asst. Prof. of English at audrey.taylor@sulross.edu for the link.