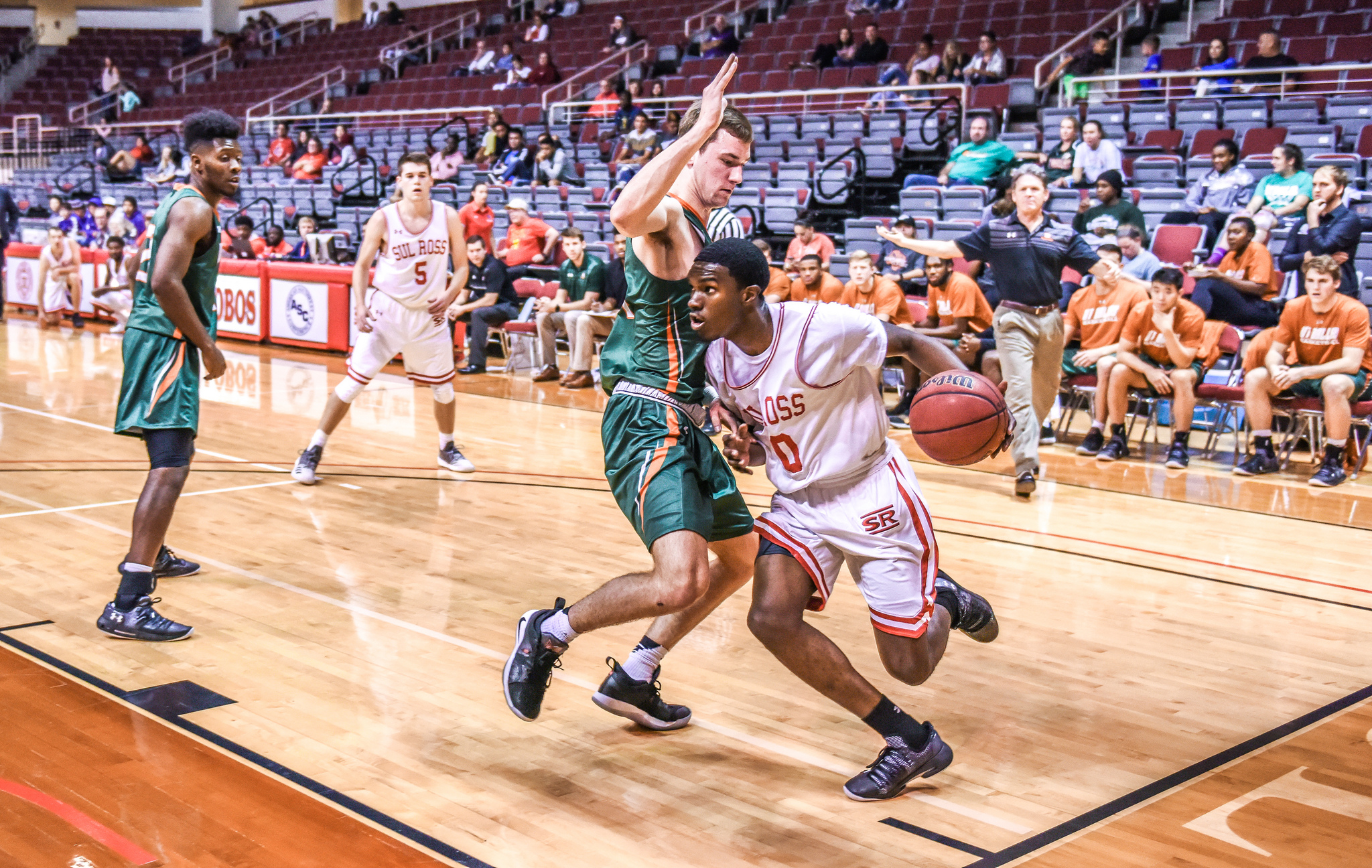 Posted by

Categories

Sports

Date

December 14, 2018
• by Travis Hendryx •
ODESSA, Texas- B.J. Hollis registered 25 points and was one rebound shy of a double double as Sul Ross defeated Belhaven in a 101-86 ASC decision Thursday in Odessa.
The Blazers held a tight lead over the first seven minutes of the opening half before two foul shots by Conner Dawson put the Lobos ahead, 16-15 with 12:17 left before halftime.
Sully would hold a slim lead over the next two and a half minutes before a layup by Belhaven's Tommy McCoy tied the game at 18.
Jack Kirkpatrick's jumper followed up by a free throw completed an old-school three-pointer for a 22-18 Sul Ross lead approaching the 10-minute mark.
The Lobos would go on to hold three, six-point leads before the Blazers pulled to within one off of two foul shots by John Works at 6:49.
A layup by Justin Jones at the 4:32 mark tied the game at 37 before Tristen Licon converted from short range on the next possession to break the tie.
Jones would tie the game up again at 45 off another layup at the 2:09 mark extending to the half.
Belhaven would hold a brief lead early in the second half before the Lobos assembled a series of runs and led 79-68 at the 8:17 mark.
A three-pointer by Hollis at 5:55 capped a 9-0 Lobo run for an 89-71 lead.
Belhaven could not pull to within a 10-point deficit as Sully took the reigns for the 101-86 victory.
Four other Lobos finished in double figure scoring as Dawson sported 17 points.  Kirkpatrick and Jola Otubu posted 15 points each while Licon tallied 13 points.
Sul Ross improves to 2-5 on the season and 1-3 in conference competition. Belhaven slumps to 2-5 and 0-3.
The Lobos take on Louisiana College at 1:00 p.m. Saturday in Odessa.