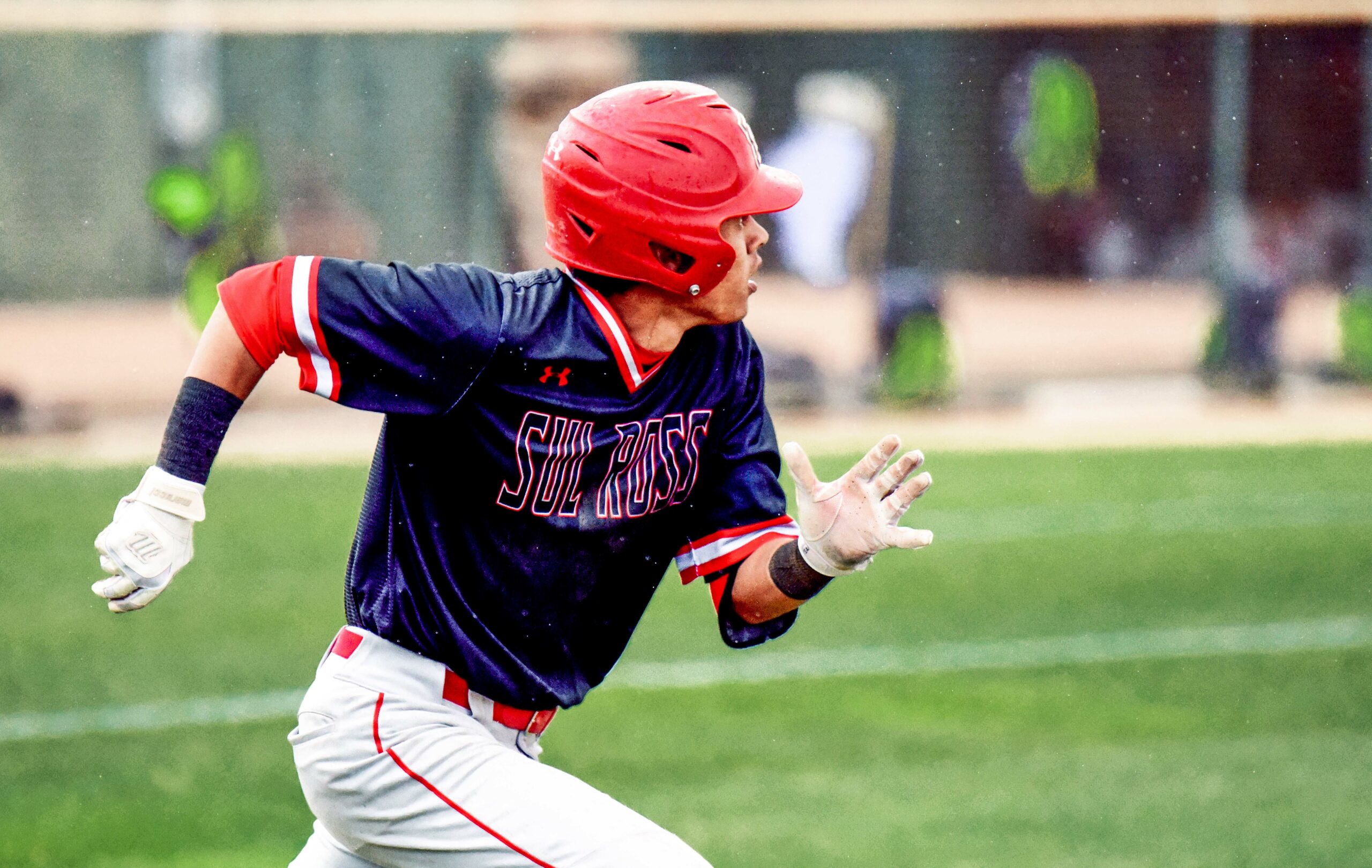 Posted by

Categories

Sports

Date

April 14, 2019
• by Travis Hendryx •
ALPINE, Texas- The Sul Ross Lobo baseball team (13-17, 9-9) dropped 7-4 and 18-8 ASC decisions to visiting East Texas Baptist University Saturday.
The Tigers claimed the 3-0 series sweep of the Lobos after the weekend twin bill.
Sul Ross will face University of the Southwest at 1:00 p.m. Wednesday before returning to ASC play Thursday and Friday at U.T. Dallas.
Game 1: ETBU-7, SRSU-4
The Tigers pounced early with a four-run attack over the first two innings.
A sacrifice fly by Tim Johnson in the Sul Ross third brought Joseph Sanchez in to score for the first Lobo run.
East Texas Baptist extended its lead to four in the fifth before Sanchez's solo home run in the bottom of the inning cut Sully's deficit to three.
Wesley Moss then scored in the same inning off a sacrifice fly by Chris York as the Lobos trailed 5-3.
The Tigers added two insurance runs in the sixth before Sanchez scored the final run of the contest in the seventh off a single by Andres Martinez..
Starter Peyton Marett was tagged with the loss after six innings.  Marett yielded seven runs off of 15 hits with a walk and two strikeouts.
Moss led Sul Ross batters hitting 3-for-3 with a run scored.
Game 2: ETBU-18, SRSU-8
East Texas Baptist posted another big, early-game lead with a 12-run barrage over the first three innings.
In the bottom of the first, Wesley Moss came across off a single up the middle following a four-run attack by the Tigers in the top of the frame.
The visitors then belted out six runs in the second before adding two more runs in the ensuing frame for a 12-1 lead.
Sul Ross fought back with three runs in the third as a homer by Tye Lindsey scored Moss and Sanchez.
ETBU then posted a one run, top of the fifth and led 13-4.
The Lobos fired back in the bottom of the inning as Lindsey singled and advanced on a throwing error scoring Sanchez.
A double down the left field line by Johnson then brought Moss across as Sully trailed by seven heading to a scoreless sixth.
The Tigers drove in five more runs in the seventh to take an 18-6 lead.
York then homered in the bottom of the frame scoring Johnson but it was all Sul Ross could muster as the game was called on the mercy rule.
Starter Damian Aspetia was charged with the loss after just 1.2 innings.
Johnson led the offense at 3-for-4 hitting with two RBI and a run scored.  Lindsey posted a team-high four RBI.