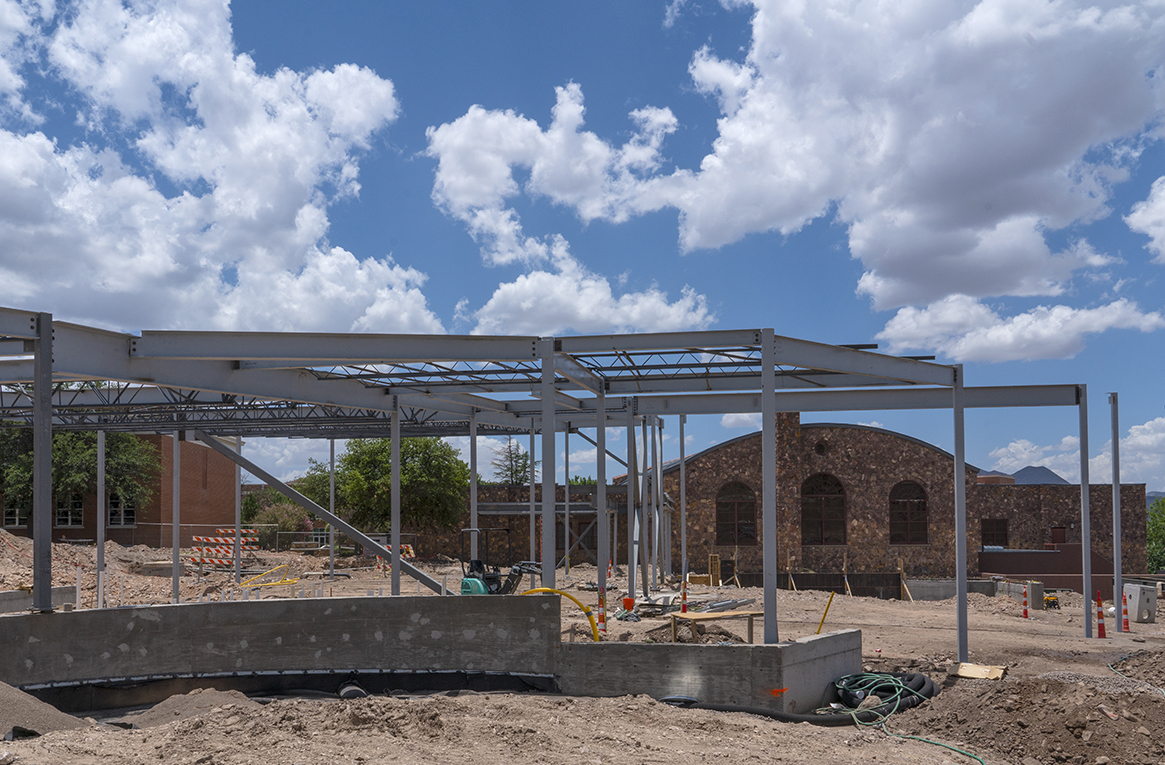 The Museum of the Big Bend will commemorate a milestone in the construction of its new building with a "Sign the Beam" ceremony on Wednesday, July 13, at 10 a.m. The public is invited to attend.
The new complex, scheduled for completion in early 2023, will double the space of the museum and will include a temporary exhibit gallery, a rotating Tom Lea gallery, additional collection storage and an inviting interior event space with a connecting outdoor patio that highlights the panoramic view of the western mountains.
The new structure compliments the historic building where MOBB is currently located. It will be named for Emmett and Miriam McCoy, donors and avid supporters of Sul Ross State University.
According to Director Mary Bones, the "Sign the Beam" ceremony signifies that the building project has reached its highest structural element.
"Often called a topping-out ceremony, this is an ancient construction tradition," said Bones. "Those involved in the project sign the beam, symbolizing their permanent place in the building and hopes for success and safety for the workers."
Those invited to sign the beam include donors and members of the Texas State University System Board of Regents. After signing, the beam will be lifted and secured in its place at the highest point.
The museum is still accepting pledges for 30 glass guardrail panels that will encircle the exterior event area and will include family brands with a donation of $10,000.
Each panel will feature just one brand on a fade resistant white ceramic insert between two sheets of thick glass. The panel dimensions are 42 inches high by 44 inches wide and 3/8 of an inch deep.
A recognition board inside the museum complex will have the name of the donor, the name of the ranch and the date the ranch was established. Pledges must be made by July 15.
For more information about the beam signing or the brand panels, contact Mary Bones at 432-837-8145 or maryb@sulross.edu.
Photo: Construction on the Emmett and Miriam McCoy building is expected to be completed in early 2023.