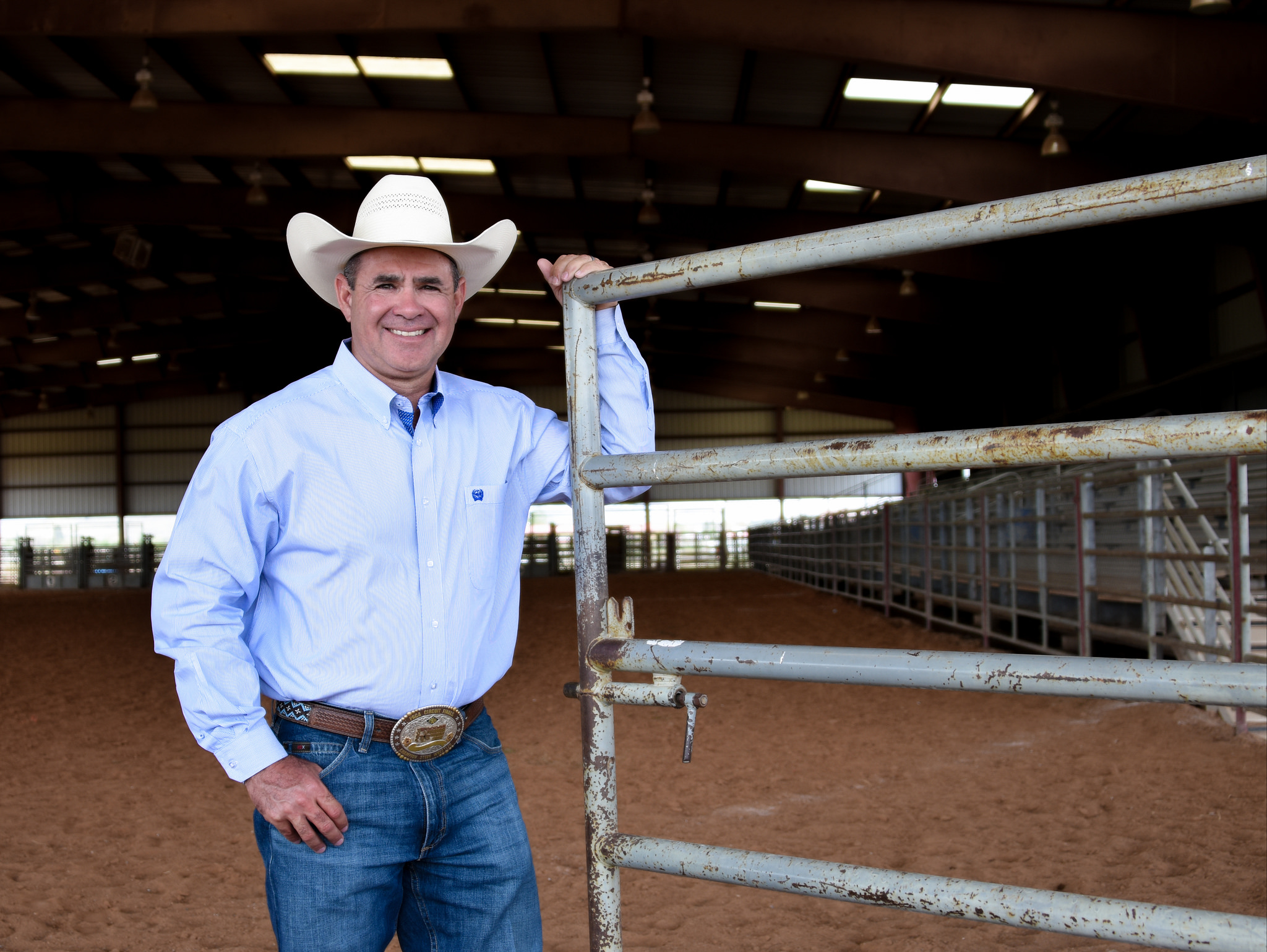 Posted by

Categories

Sports

Date

August 21, 2018
• by Paul Slocumb •
With a bachelor's degree in journalism, it shouldn't be surprising that new Sul Ross State University Rodeo Coach C.J. Aragon is coming to the job with a few headlines already written:
C.J. Aragon Named Men's Rodeo Coach of the Year.
Aragon's Odessa College Men's Team Crowned Champions.
OC's Madeline Dickens Named Women's Rodeo Athlete of the Year.
These 2018 all-conference headlines based on Western Junior College Athletic Conference (WJCAC) results represent only a few of the accolades Aragon and his rodeo athletes have garnered during his 12 years in rodeo coaching.  A former reserve national champion steer wrestler in college and a current 22-year member of the Professional Rodeo Cowboys Association, Aragon loves the simplicity that such results can bring.
"The great thing about rodeo is that the standings speak for themselves," he said.
He also knows that standings reflect more than a team's or an individual's talent.
"My experience with coaching college rodeo athletes is that those who attend to the details, and work to improve their weaknesses, are the athletes who succeed.  Rodeo is indirect competition.  Your results are determined by your preparation more than by anything your competitor does."
Aragon's head coaching career began in 2007 at Mesalands Community College in Tucumcari, New Mexico.  When he arrived, the team was ranked 117th in the nation and had only one College National Finals Rodeo (CNFR) competitor in its history.  Over six seasons, Aragon's teams qualified for the Finals in Casper, Wyoming five times and sent 40 competitors to the event.  Aragon himself earned Grand Canyon Region Coach of the Year honors in 2008, 2009, 2010, and 2011, and National Coach of the Year honors in 2010.
Moving to Odessa College in 2013, he immediately guided the men's team to its highest national ranking (seventh) since they won the CNFR in 1989.  More coach-of-the-year honors followed from both the WJCAC (2014, 2015, and 2018) and the Southwest Region (2016).  This past June, members of both the men's and women's Odessa College rodeo teams qualified for the National Finals yet again; the women's team placed sixth, and four members of the men's team placed in the top 20 of their events.
Aragon knows that bringing the same level of success to Sul Ross will require significant adjustments among the student athletes.
"My first priority is to change the culture of the team," he said.  "I want everyone to improve. Complacency will be a foul word.  I expect student athletes to work hard and focus on improving."
Despite the tough coach talk, Aragon is better known for a more cerebral approach to coaching.  It's the type of approach you might expect of someone owning a master's degree in coaching education from Ohio University in addition to his New Mexico State bachelor's degree.
"I love to learn and dissect winning—investigating both the mental and physical aspects is important to me."
The former professional journalist also loves to write and recently provided a summary of his coaching philosophy in an article published on rodeonews.com in May.  Titled, "Ten over Talent," the article lists ten no-talent-required character traits that bring success.
"Talent is great, but talent alone is never enough," he writes before describing ideals such as timeliness and work ethic.
Aragon insists that if his student athletes at Sul Ross heed the ten ideals espoused by their new rodeo coach, he won't mind rewriting the article to add number 11: be humble following success.