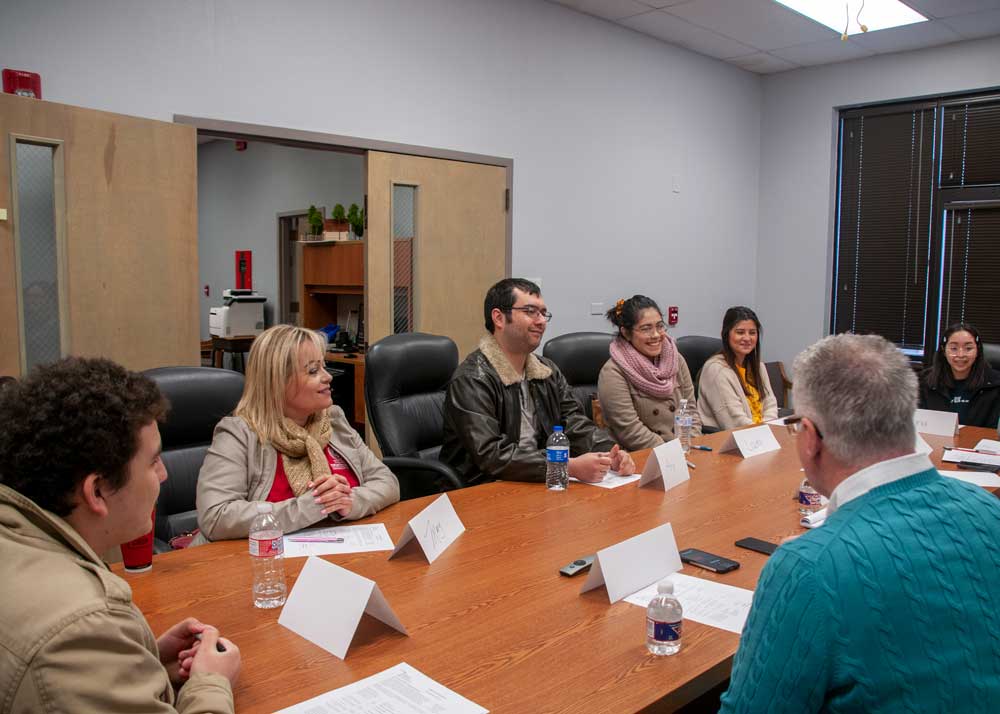 Seniors at all four Sul Ross State University campuses are currently invited via email to take the National Survey of Student Engagement (NSSE). This survey provides the university with valuable information on students' perceptions of effective teaching practices, diversity on campus and other key factors.
To promote a greater understanding of students' perceptions, the Office of Institutional Effectiveness held three focus groups with students on the Eagle Pass, Del Rio and Uvalde campuses. During the three structured sessions, Dr. Jeanne Qvarnstrom, Assistant Vice President for Institutional Effectiveness, collaborated with Dr. Sally Roche and Dr. Wesley Wynne of Sul Ross Middle Rio Grande Campuses to pose questions and listen to the students' thoughts regarding their cognitive and affective development. Satisfaction with the institution was also highlighted.
"Overall, students reported great satisfaction with their personal interactions with the Sul Ross faculty," said Qvarnstrom.
"These focus group findings will be added to the NSSE results to enable administration to better understand how institutional resources and other learning opportunities impact students and their learning."
Sul Ross has been administering the NSSE since 2015 and it joins over 1,600 colleges and universities in the US and Canada using these results to enhance the learning environment for students. Dr. Qvarnstrom added that the NSSE will be open through May 15, 2020.
"We encourages all seniors and freshmen in Alpine to take the survey to provide the university with valuable information to promote greater learning and personal development opportunities for students," she said.
For more information, email Qvarnstrom at jqvarnstrom@sulross.edu.