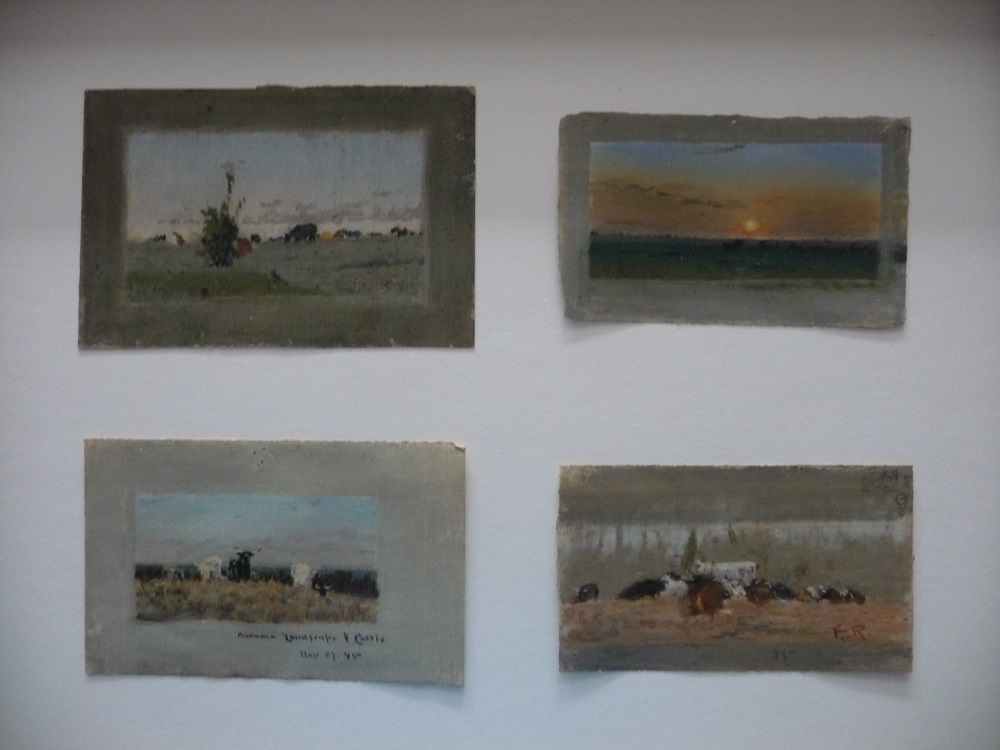 On Sunday, April 28, 2019 the Museum of the Big Bend Director's Advisory Council Members, Judy Alton and Susan Pittman, accepted six original works by Texas's premier pastel Impressionist Frank Reaugh for the Museum's collection.
The Board of Directors and Advisors of the Frank Reaugh Art Club decided to share the club's 38 small pastels with Texas museums dedicated to preserving Reaugh's legacy. Along with the Museum of the Big Bend, the other recipients were San Angelo Museum of Fine Art, The Grace Museum in Abilene, Wichita Falls Museum of Art, Old Jail Art Center in Albany and the El Paso Museum of Art.
"The Museum of the Big Bend is deeply honored to have been selected to receive these lovely and significant works by Reaugh," said Mary Bones, Museum Director. "This donation will strengthen and enhance our early Texas art collection."
For many years, the art was in club scrapbooks until Mrs. T. L. Tipton, the club president from 1941-1943, donated the works to the organization for proper framing and conservation. Current club members made the decision to gift the sketches to West Texas museums.
"We hope by sharing these pastels by Mr. Reaugh, they will inspire a renewed interest in his vision of recording the simple and complex beauty of nature," said Club President, Bonnie Rea.
In 1876, Reaugh's parents loaded young Frank and his adopted sister Mary in a wagon and ventured south from Morgan County, Illinois to Kaufman County, Texas. Settling near Terrell, Reaugh took to the warmer temperatures and was enamored by the very fine grass and meandering longhorns. Around 1890, he and his family moved to Oak Cliff, where his home and studios, The Ironshed and El Sibil, were a base for his art, teachings and popular cultural events.
For decades, Reaugh gave private lessons and taught in public schools, which soon gave way to memorable, summer sketching trips spanning more than 30 years. Reaugh invented several mechanical devices, including a portable easel and manufactured his own pastel crayons, pastel boards and drawing paper. Throughout his career, Reaugh continually promoted the arts in Dallas.
The Museum of the Big Bend is open Tuesday through Saturday, 9am to 5pm and Sunday, 1 to 5pm. Closed Monday and major holidays. Access to the Museum, located on the campus of Sul Ross State University, is at Entrance 4. Free admission and parking. To learn more call 432.837.8730 or visit www.museumofthebigbend.com.