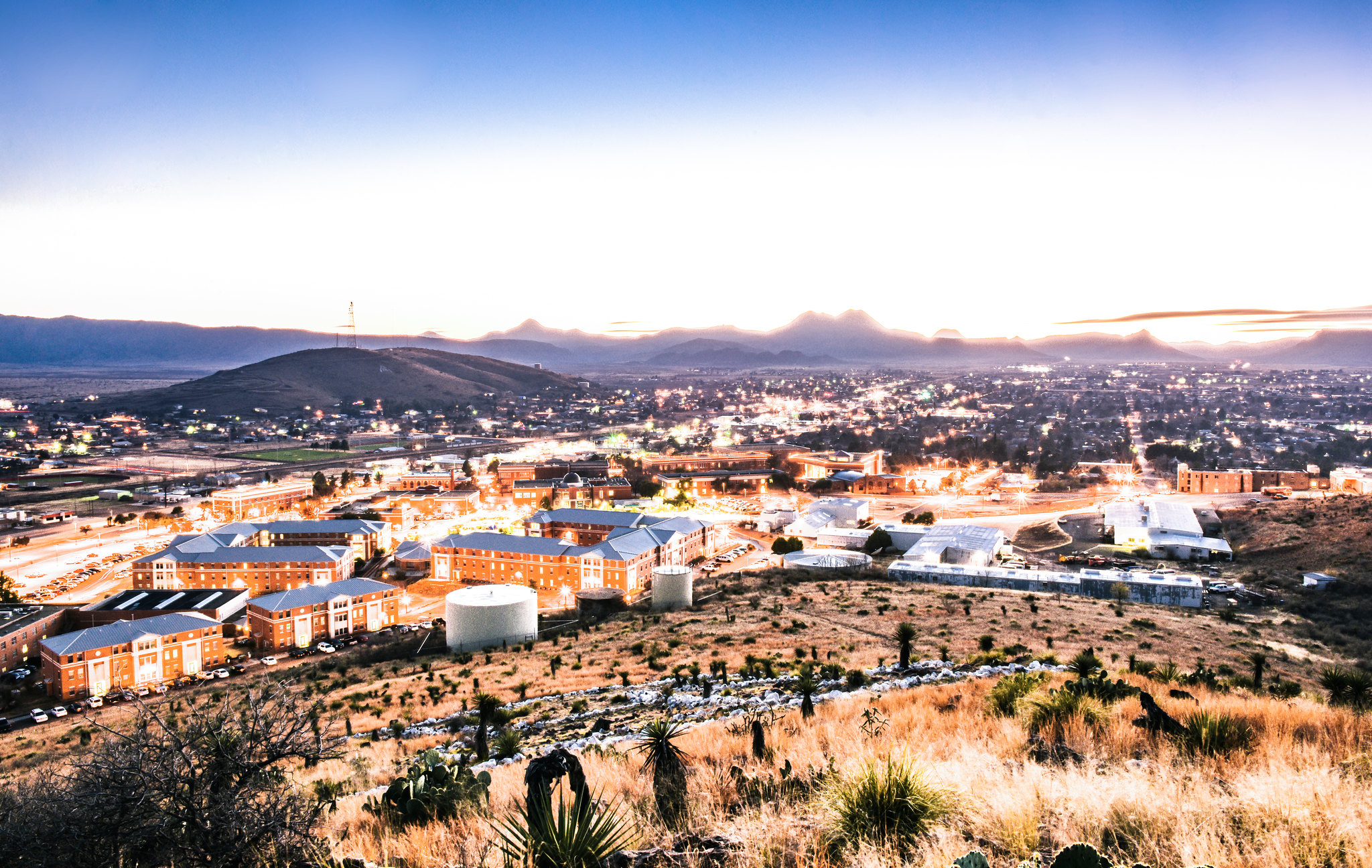 Students considering graduate school at Sul Ross State University will have the option of earning a Master's of Education or post baccalaureate certification as an Educational Diagnostician completely online.
"We have been progressing toward this goal for some time and we are excited to offer our courses 100% online to our graduate students," said Dr. Lisa Thompson Sousa, Assistant Professor and Program Coordinator.
According to Dr. Sousa, a vast majority of graduate students are working professionals in the field of education. Sousa added that students need the flexibility of online instruction to expand their roles as evaluators.
"Our students have experience both in general education and in special education classrooms," she said. "Most of them have been in practice for many years. Obtaining this degree is a natural extension of their leadership in the field. The rigor of the program is high."
Enrollment is rolling with admission occurring in time to begin in the summer, fall and spring semesters.
An Educational Diagnostician evaluates students in the K-12 setting for disabilities and educational services. They serve age groups from two years to 22 years of age, primarily for public school districts. However, Sousa noted educational diagnosticians can also serve hospitals, community agencies and work in private practice.
"Unique to our program, is our focus on marketable skills taught by doctoral level practitioners," said Sousa. "We take a pragmatic approach to instruction, incorporating the technical writing, oral proficiency and the collaborative skills necessary for the job. Educational Diagnosticians work with families and student populations that are vulnerable to receiving less than best practice. It is important that our students represent the highest ethical practices as a graduate from Sul Ross State University," she said.
According to Sousa, Educational Diagnostician certification is becoming more of a requirement for special education administrative positions within districts as well. Educational Diagnosticians are not only proficient with evaluation and identification of disabilities but understand federal, state and local agency legal policy.
"We want our students to be prepared as proficient leaders in the field immediately after they graduate, and not just meet minimum state proficiency," Sousa said.
For more information on the Educational Diagnostician Program at Sul Ross, contact Dr. Sousa at (432) 837-8173 or email lisa.sousa@sulross.edu.
To apply to the Sul Ross Educational Diagnostician program, visit https://www.applytexas.org/adappc/gen/c_start.WBX.