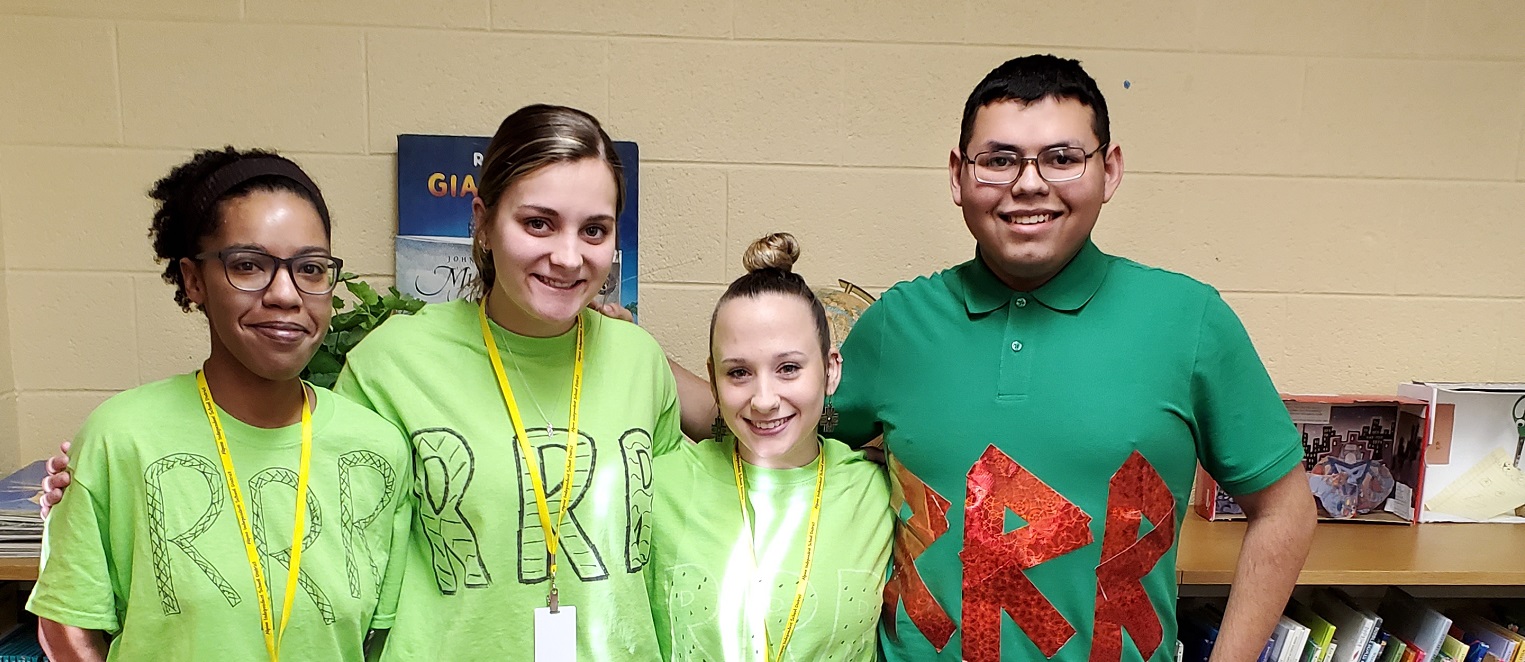 "Recycle, Reduce, Reuse!" Third graders in Ms. Jennifer Mustain's library classes explored that message with the guidance of Sul Ross students in the Teacher Education Program.
The children learned the importance of trees as they read The Lorax by Dr. Seuss. They also discovered ways to recycle or reuse plastics, paper, metal, and glass. The multi-media lessons were designed by the SRSU students to remind the third graders that children can make a world of difference. Every child received a Sustainability Band to remember.
"The sustainability lessons were activist education lessons to help the children learn that they are capable of effecting change for social and ecological justice," said Dr. Jeanne Qvarnstrom Assistant Vice President for Institutional Effectiveness and Associate Professor of Education
"These lessons were taught while the children practiced reading, writing, science and critical thinking skills," she said.
For more information, contact Qvarnstrom at (432) 837-8395 or email jqvarnstrom@sulross.edu.