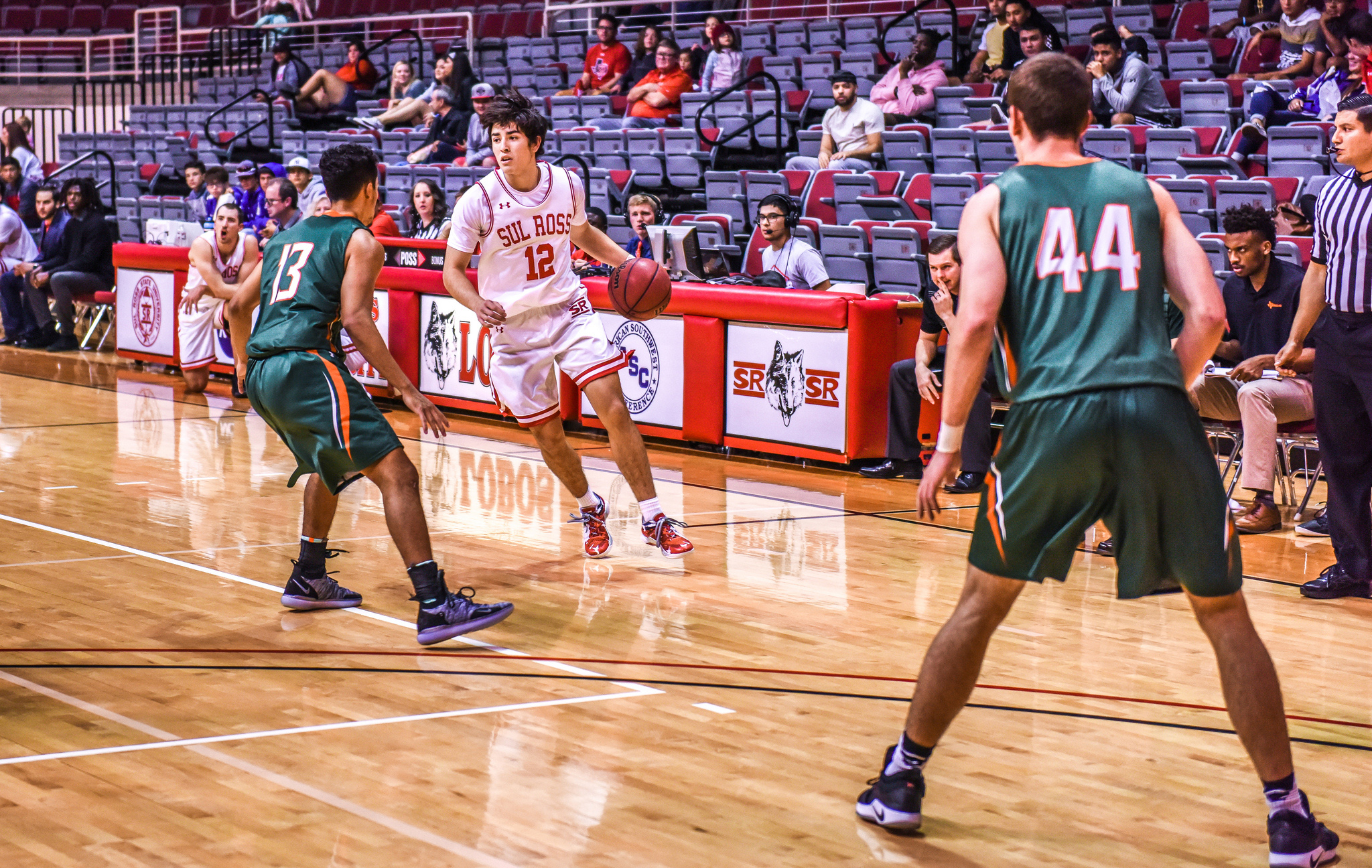 Posted by

Categories

Sports

Date

December 28, 2018
• by Travis Hendryx •
AUSTIN, Texas- No. 10 University of Wisconsin-Whitewater improved to 10-0 with a 79-59 victory over Sul Ross Friday evening at Concordia University in Austin.
Sophomore guard Tristen Licon posted 17 points in the effort while Conner Dawson recorded six rebounds.
Licon nailed a three-point basket for the first points for the Lobos and tied the game at three with 19:01 left in the first half.
The Warhawks grabbed a brief go ahead before a mid range jumper by Dawson at the 16:13 mark tied the game at nine.
Sully then moved on a 7-0 run capped by another Dawson jumper for a 20-11 Sul Ross lead at 13:08.
The Lobos would go on to sport two more nine-point leads before Whitewater narrowed its deficit down to three off two free throws by David Sachs at 4:53.
A triple by the Warhawks' Dalton Menke at the 2:23 mark gave Whitewater a 30-28 advantage.
Sachs banked again from the paint at 22 seconds as Whitewater went to the break leading 36-33.
Sul Ross tied the game at 36 as Jezreel Griffin knocked down a three ball 13 seconds into the second half.
Licon then nailed another triple at 18:54 for a 41-36 Lobo advantage.
Sachs converted from the elbow at the 12:41 mark to tie the contest at 48 before an 8-0 run put Whitewater ahead, 56-48 with 11:10 left in the game.
The Warhawks broke into a double digit lead at 8:55 and never lost command as Whitewater coasted to the 79-59 victory.
The Lobos fall to 4-7 on the season and will face Aurora University Sunday at 1:00 p.m. from the campus of Trinity University in San Antonio.