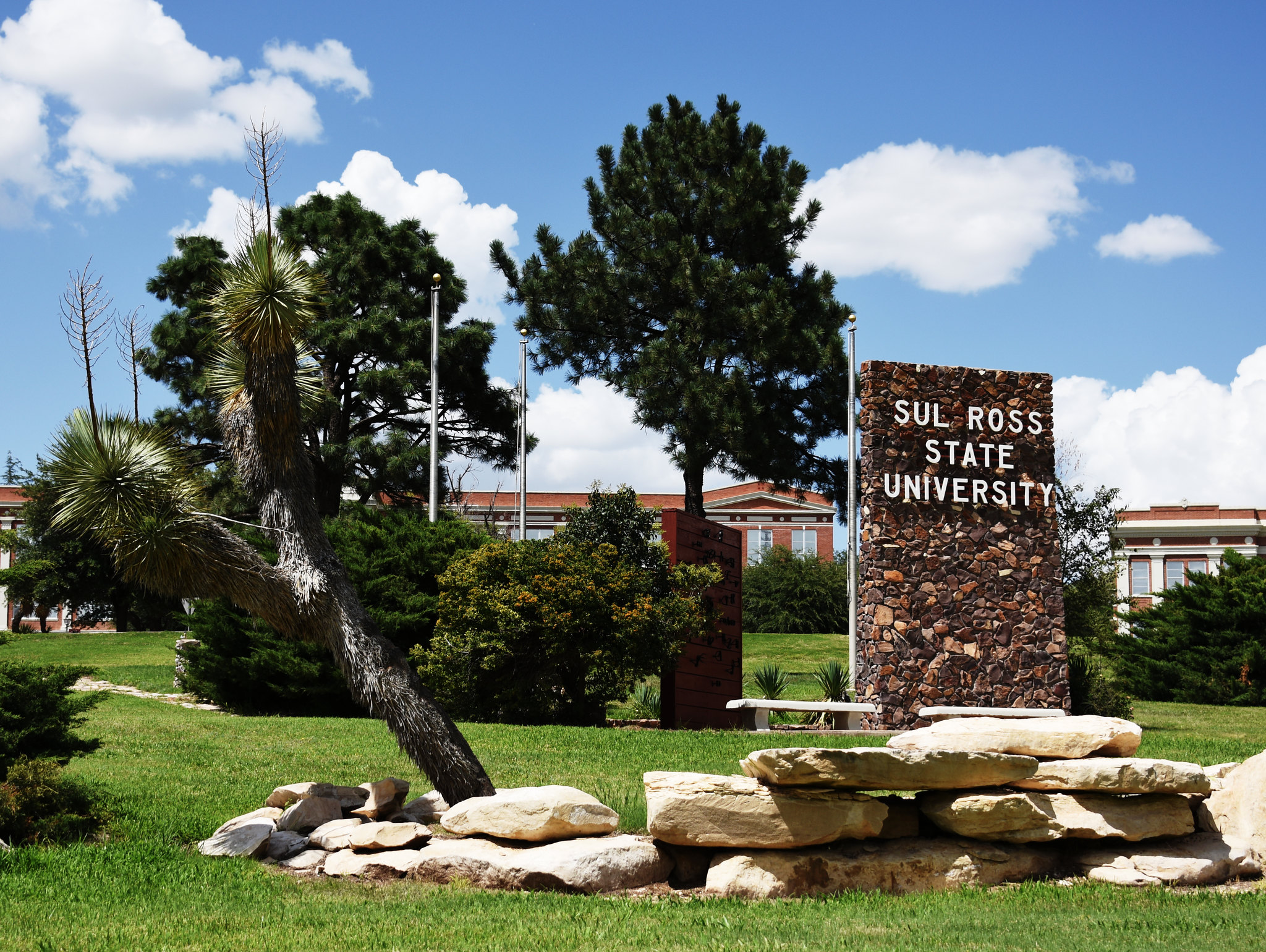 Alpine, TX – On April 26, 2022, five students were inducted into the Omicron Phi Chapter of Pi Sigma Alpha at Sul Ross State University.    
Pi Sigma Alpha is the national political science honor society and was started over one hundred years ago, in October 1920, at the University of Texas-Austin. The organization sought to encourage and recognize superior achievement in the study of government and politics at the undergraduate and graduate level. That first class included thirteen students, among them a future Supreme Court Justice and U.S. Attorney General, a future U.S. Ambassador, a number of future attorneys, and other individuals who would go on to make an impact at local, national and international levels.   
Today, Pi Sigma Alpha hosts chapters on nearly 850 campuses and has inducted more than 300,000 members. Its roles feature national, state, and local political leaders including one president, three Supreme Court justices, and dozens of members of Congress. The network of Pi Sigma Alpha members stretches across law, academia, business and more.    

To be eligible for membership, undergraduate students must be at least juniors who have completed at least twelve semester credit hours of undergraduate political science course work, including at least one upper-division course, with a GPA of 3.0 or higher in those courses.  
Graduate students must have completed at least nine semester credit hours of graduate political science work, with a GPA of 3.0 or higher in these courses.  
The virtual induction ceremony was hosted by Drs. Jim Case and Jessica Velasco from the Political Science and Public Administration Program.  Dr. Tanya Schwarz, the Executive Director for Pi Sigma Alpha, was also on hand to welcome new members and to give a special tribute to Dr. Case, who was the founding advisor of the Omicron Phi Chapter at SRSU.  Dr. Schwarz thanked Dr. Case for his service to the institution and Pi Sigma Alpha, pointing out that Sul Ross State University has inducted 275 members into the Omicron Phi Chapter since its charter year of 1986. All new initiates were then asked to recite the Oath of Initiation and were each given a chance to share highlights of their academic careers. 
The following students were inducted as new members of Pi Sigma Alpha:  
Edward Hildreth

, BA-Social Sciences (RGC student) 

 

Fiza Javid

, graduating with MA-Political Science this semester 

 

Samantha Perales

, graduating with Master of Public Administration (MPA) this semester and will begin work on her Doctor of Social Work (DSW) at Kutztown University in Pennsylvania this fall. 

 

Samantha Osiris Sanchez

, graduating with BA-Social Sciences in Fall 2022 

 

Asia Saucedo

, graduating with MA-History with a political science minor in Fall 2022 

 
Eligible students are invited to join each spring.  For more information, contact Dr. Jessica Velasco at jessica.velasco@sulross.edu.