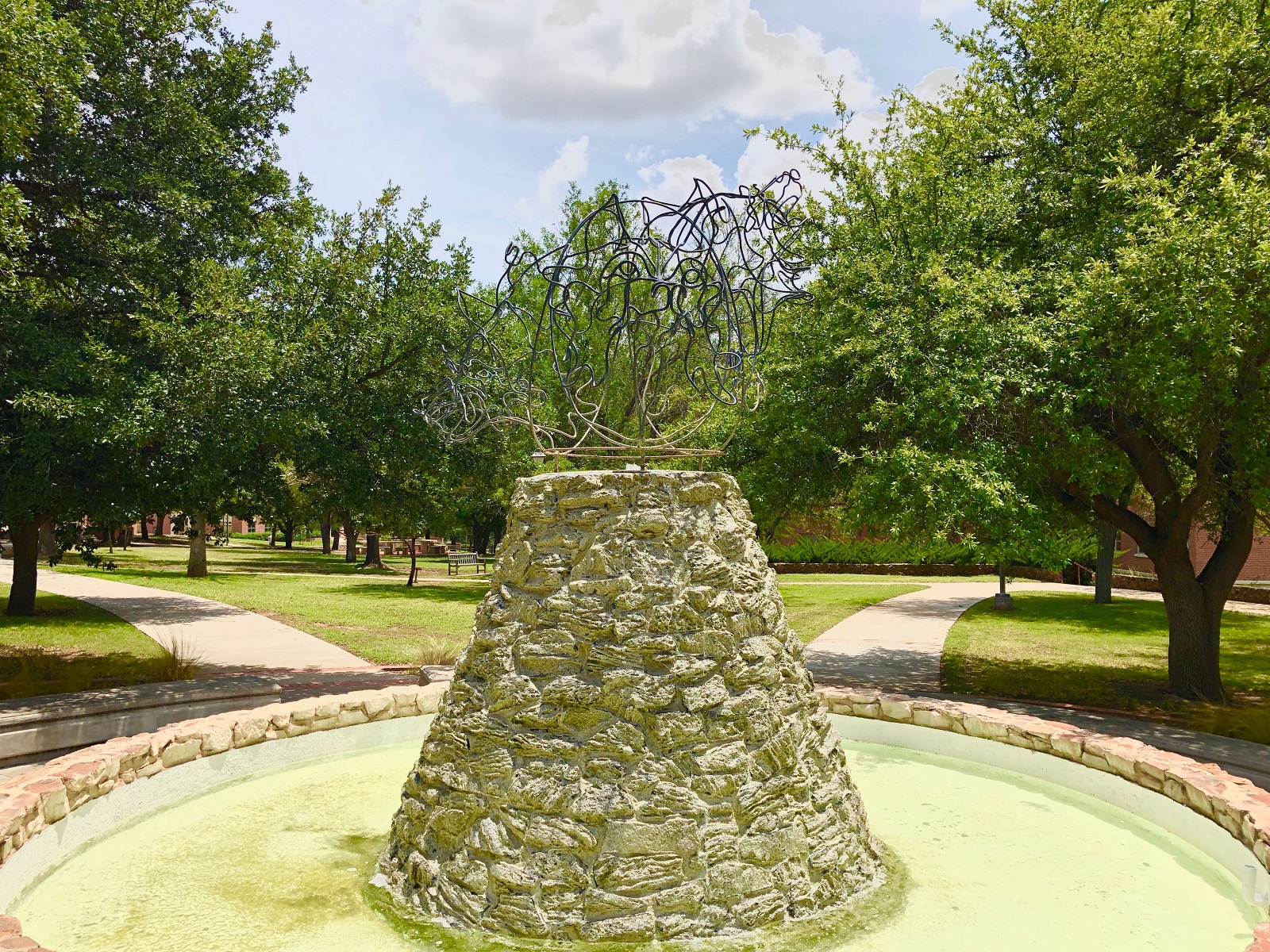 by Shawna Graves, Office of Public Relations
Sul Ross State University Counseling and Accessibility Services are establishing a lifeline of healthy routines and options for students, faculty, staff and community members.
Services include individual and group counseling, workshops, off-campus referrals and accommodation letters, but staff go beyond these vital basics with unique wellness routines offered throughout the week.
Twenty-minute silent meditation sessions begin bright and early, 7:30 a.m., Monday through Friday during summer, fall and spring sessions.
"There are so many benefits to meditation," counselor Rebecca Wren, LPC-S, said, citing a study showing therapeutic benefits from meditating as little as five minutes each day.
Meditation is an exercise in self-regulating the body and mind by concentrating on a single focus and ignoring other stimuli. Wren suggests attendees focus on natural breathing as a way to bring back wandering thoughts.
The process contributes to emotional well-being. "Our emotions are felt in our bodies which are interpreted by our mind," Wren said.
Meditating helps the practitioner become more observant of internal processes and fosters emotional awareness and internal curiosity, she continued. This strengthens the learned skill of emotional management.
There are many ways to meditate and the practice can bring stress relief to busy days. On afternoons Monday-Thursday, a 15-minute walking meditation invites attendees to take off their shoes for a grounding and centering experience.
Attendees meet at the fountain on the campus mall at 3 p.m. to take a walk on well-manicured grassy lawns – a treat in an otherwise sticker-rich desert.
The mixture of being outside while practicing balance and feeling textures underfoot really allows participants to get in touch with nature, Wren said.
During these barefoot walks, Wren noticed improvements with her own external awareness. Normally, a walk across campus is a walk with purpose: to get to or from somewhere in a timely fashion. Taking a few minutes to enjoy the beautiful grounds without distraction heightens the sound of rustling leaves and birds, something Wren often doesn't notice during busier times, she said.
Throughout the school year, students can look forward to visits with Gulliver, a miniature therapy horse. "You can't help but smile when you see him," Wren said. Bringing a therapy dog on board in the near future is another goal.
As part of a wellness initiative program facilitated by faculty and staff including Wren, there are plans for campus well-being projects in the works.
Wren envisions the addition of a meditation park with a barefoot-friendly labyrinth and more options for stress-relieving workshops, like daily Tai-Chi and Yoga offerings.
Anytime during weekly business hours of 8 a.m. to noon and 1 p.m. to 5 p.m., the cozy lounge in the Counseling and Accessibility Offices at Ferguson Hall is open and stocked with hot tea, coffee, water and candies. Those on campus are invited to relax for a few minutes in a plush chair or unwind with a puzzle.
For more information about Sul Ross Counseling and Accessibility Services, visit blogs.sulross.edu/counseling/.