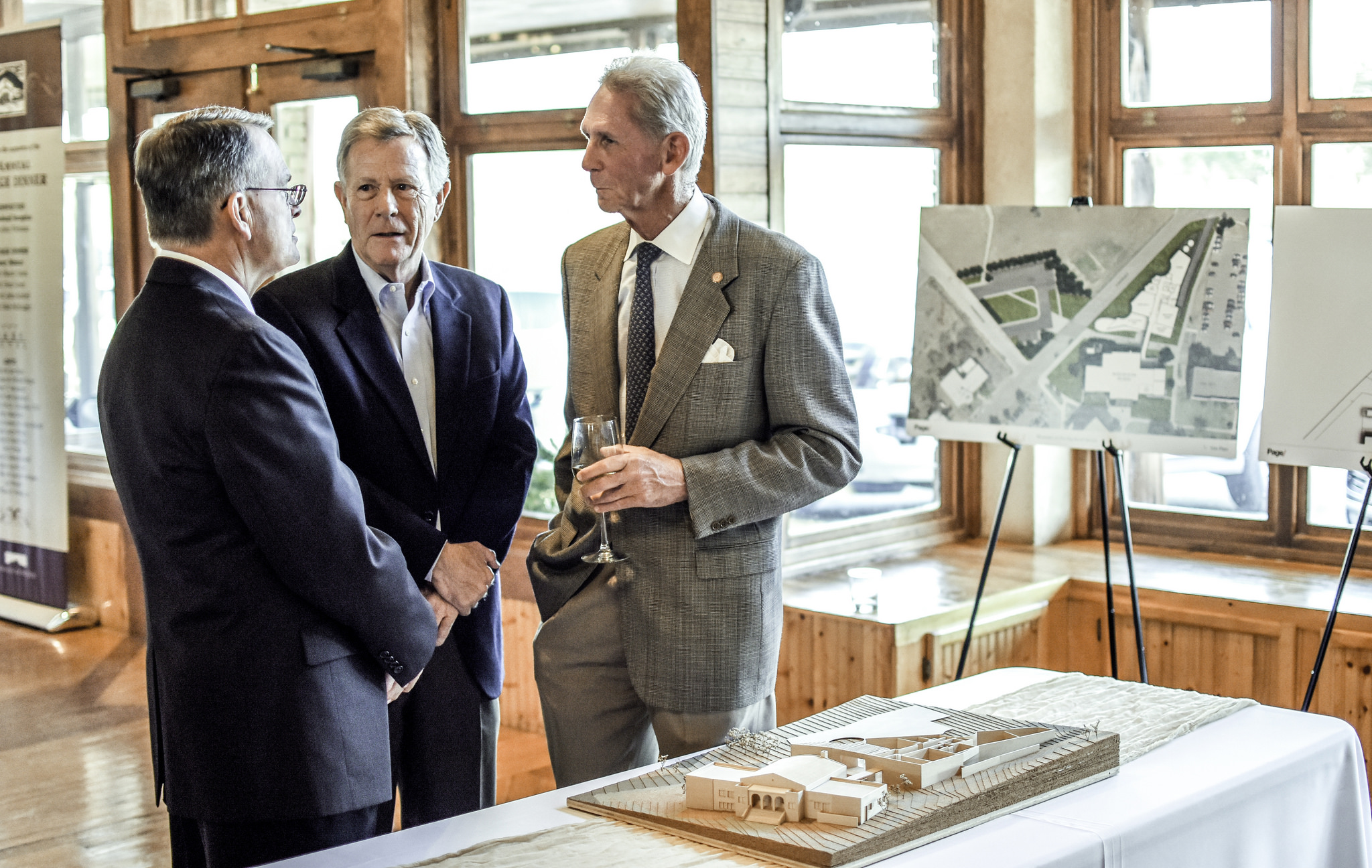 Posted by

Categories

News

Date

October 9, 2018
• courtesy of the Museum of the Big Bend •
The Museum of the Big Bend recently held its fifth annual Heritage Dinner to honor John B. Poindexter's dedicated support for both the Museum and the Big Bend region as a whole.
The evening fundraiser at the Ritchey Brothers Building in Marathon included guest speakers Dr. Brian McCall, chancellor of the Texas State University System, Dr. Bill Kibler, president of Sul Ross State University, Rick Stephens, Alpine's Ward 5 representative, and Mary Bones, Museum director.
Poindexter, a Houston entrepreneur and philanthropist, was thanked for his service on the Museum's Director's Advisory Council (DAC) and as chair of the Development Committee.  In particular, he was praised for his instrumental role in the renovation and restoration of the Museum's historic Texas Centennial Building and for his continual support of the Trappings of Texas.
Following the guest speakers, Poindexter delivered a special presentation which detailed the restoration of his Cibolo Creek Ranch and the history of its original owner, Milton Faver.
The evening began with a cocktail hour, a delicious meal catered by the Gage Hotel, and the unveiling of the Museum Complex project, a 10,000-square-foot addition designed by principal architect Larry Speck of the Page architectural firm.  The new building on Sul Ross State University's Alpine campus will include a temporary exhibit gallery, an exhibit space for the Archives of the Big Bend and the Center for Big Bend Studies, a dedicated Tom Lea exhibit hall featuring Lea's paintings of the history of beef cattle in America, and two inviting interior and exterior event spaces with panoramic mountain views.
The newly revealed Complex found enthusiastic support among the Heritage Dinner crowd.
"This expansion will finally create a storytelling space large enough to encompass the history, archeology, geography, and art of the Big Bend," said DAC member Pete Peterson.  "Its unique design will impact the entire region, both culturally and economically.  We see it as the best focal point for all kinds of area activities."
To learn more about the Museum Complex project, visit www.museumofthebigbend.com, contact Mary Bones at maryb@sulross.edu, or call 432-837-8145.