Creative Friday's Interview: Victoria E. Rios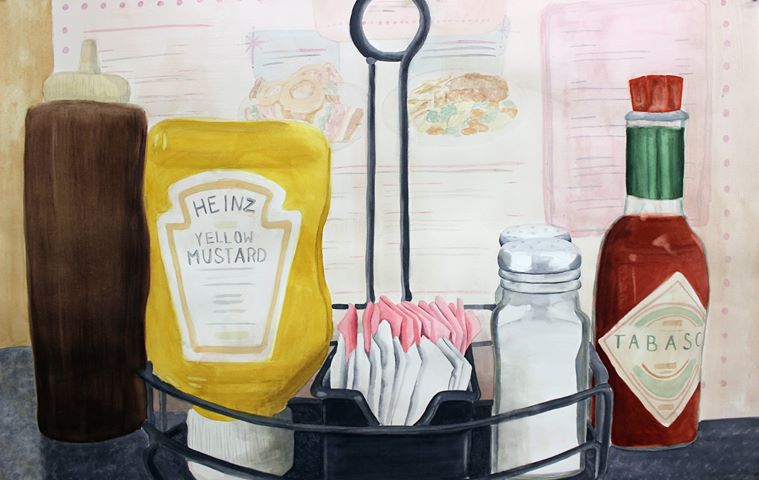 By Neela Ahmed, Skyline Art and Layout Editor
Victoria E. Rios is an Art Education major and is presenting her Bachelor of Fine Arts exhibition, "Food For Thought," November 11th  through November 22nd with a reception November 15th from 4 p.m.-6 p.m. in the Sul Ross Art Gallery. Read her interview below:
Q: Where are you originally from and why did you choose to attend Sul Ross?
A: I am originally from Del Rio, Texas, a small border town about three hours from Alpine. Growing up, I knew I wanted to go to college. I had no idea what I wanted to study, but it was my main goal in life—especially since I would be a first generation student. Del Rio had a Sul Ross campus but didn't offer anything that caught my attention. When I found out about Sul Ross in Alpine, my curiosity got the best of me. I came for a tour completely open-minded. The moment I walked into the Fine Arts building and heard of the Art Education degree, it was love at first sight. I knew in that instant this would be the career for me.
Q: What would you say to yourself as a freshman?
A: "I know it is hard. You will feel like there is a lot of weight on your shoulders, especially since you will be the first generation in your family to have a bachelor's degree. However, trust me, you can do it. Don't stop creating work, don't stop pushing yourself, and believe in yourself. You came to a town where no one knows you, and you will make your mark on this school. I believe in you."
Q: What is your favorite medium to work in?
A: Since I plan to become an art teacher, I am constantly playing with every medium. If I had to choose my favorite one of them all, it would have to be ceramics. I love being able to create something with my hands.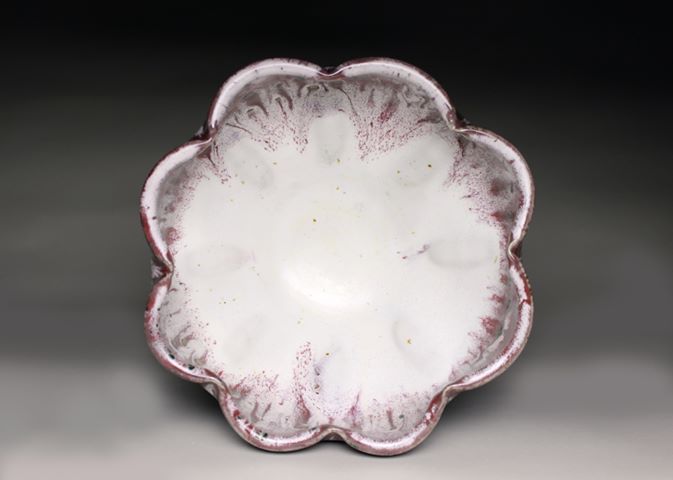 Q: What is your favorite part about the creation process of art?
A: I love the challenges in creating art. There is constant problem-solving aspects in the process, including trial and error. It is frustrating, but there is always something new to learn every time I fail. I carry my mistakes with me and question how I can do better next time. There is always a moment of wanting to give up, but seeing the final product always gives a sense of accomplishment.
Q: Who are your influences?
A: In terms of art history, my work is mainly inspired by the Pop Art Movement. Artists such as Wayne Thiebaud, Andy Warhol, and 1950's-styled food advertisements. There, artists strive to make food look flavorful and rich, making the image jump and catch your attention. The artists achieved this by using a vibrant color scheme.
Q: What is the basis and idea behind your senior exhibition?
A: The most important thing in my life is my family. Every time I think of our memories together, it is with us surrounded by food. From the start, our memories are linked to various dishes, regardless of whether they are good or bad. In my show, every piece has a story. Whether the memory is about heartbreak, Grandpa's famous salsa, or Mom's homemade cake. I wanted to reflect the best and worst in my life, but at the same time hope my artwork can give you time to reflect a moment in your life that is connected to food.