Giving Thanks for the Calm Before the Storm
Posted by

Categories

News

Date

November 25, 2019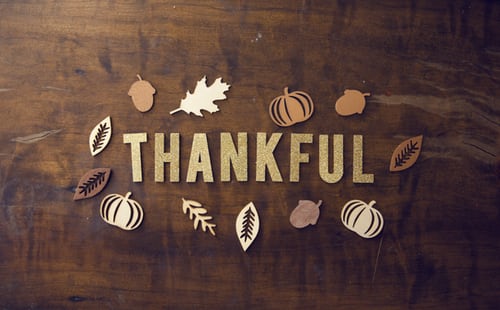 By Barbara Ewan, Skyline editor
Thanksgiving holds various meanings to all who celebrate it.  It may mean needed quality family time (or an excess!).  It may signal bonding around the dinner table, stuffing our faces, and filling our bellies with delicious foods. Thanksgiving may signal a respite from work and school, a time to relax and be quiet for a few days.  Perhaps it means football, Black Friday, digging out the Christmas boxes.
In my family, Thanksgiving is a time for fun, rivalry games after the dinner mess is all cleaned up. Sweet treats are always a holiday plus in my books. It is a time of love, laughter, and joy. I like to refer to it as "the calm before the storm," a weekend when all is peaceful and serene before the hustle and bustle of Christmas chaos begins.
The Skyline staff and supporters are no different in that we are all different. We celebrate and relax in our own ways. To mark the beginning of the holidays, some of our student writers and staff offered up our traditions to create our own table of plenty:
Oluwatosin Orojo (Graduate Managing Editor and Nigerian Desk Editor): "The presence of friends and family.  The different varieties of food and drinks that are available to eat.  I am thankful for new friends who have become family, for life and the opportunity to see the dawn of each day, and for dreams becoming realities."
Gabriela Olivas (Reporter and Freshman Phenom): "Thanksgiving means sitting down with all of my family and eating a delicious meal!  I always celebrate in Mexico with family who live there.  It is important to me to be thankful for where I come from, despite living and studying here in the United States."
Amy McFerrin (Administrative Assistant and All-Around Guru):  "Thanksgiving isn't Thanksgiving without food, family, and games."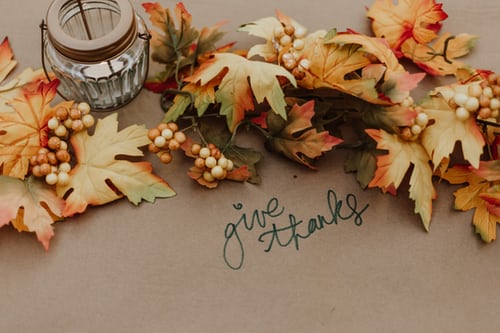 Anne Keller (Photographer and Optics Expert): "Thanksgiving for me is staying home, and staying warm.  Filling up on ham, mashed potatoes, and green beans."
Neela Ahmed (Art/Layout Editor and Digital Savant): "Thanksgiving to me is all about family.  I spend time with my husband in the morning and split our time together, later, with his family and mine.  Food traditions are pink salad at my in-laws, then sweet potatoes and cranberries at my mom's."
Dr. Laura Payne (Faculty Advisor and Bane of Our Existences):  "Thanksgiving is all about cooking way too much food, watching much too much football, catching up with family and friends.  And grading, lots and lots of grading!  I am particularly thankful that my two sons are happy and healthy this year and that we will be together with grandparents this Christmas."
Barbara Ewan (Editor/Reporter and Humanist Extraordinaire): "Thanksgiving is my favorite holiday!  I love cooking big meals, drinking wine (of course) and spending quality time with my amazing family.  It's my last day of calmness before the anxiety of Christmas hits—I am a Grinch.  My son, Corey, and I get really competitive with games.  My poor husband usually shakes his head and walks away after awhile, but, seriously, he is a great sport when it comes to our weirdness."
Happy Thanksgiving from our Skyline family to yours!