SRSU President 'Blindsided' by Proposed Move to A&M System
Posted by

Categories

News

Date

February 3, 2021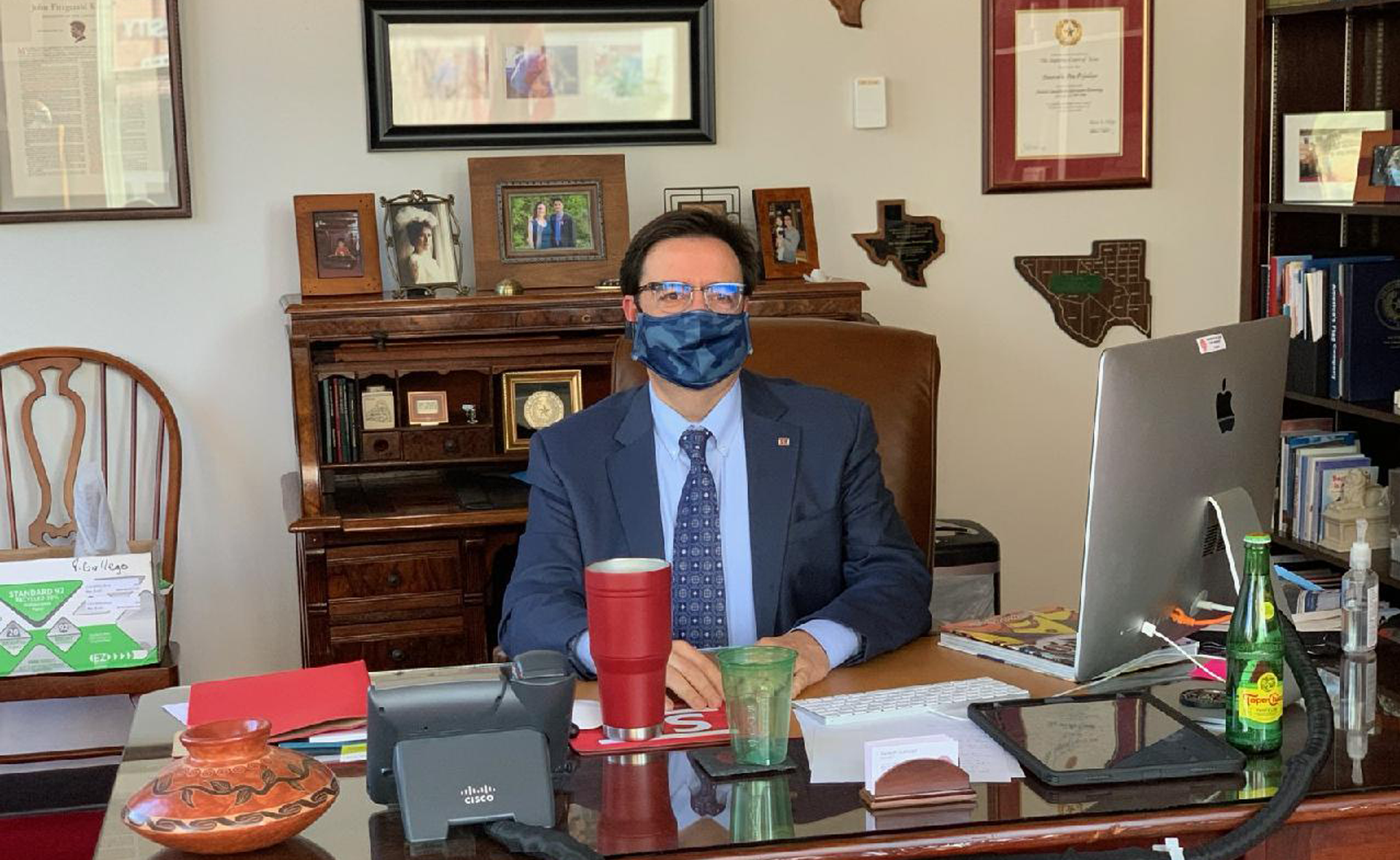 By Viviana Sanchez and Justice Santa Cruz Skyline Correspondents
ALPINE- Sul Ross State University President Pete Gallego said Tuesday that he was "blindsided" by a surprise proposal from Democrat Texas Sen. Roland Gutierrez to move the university under the umbrella of Texas A&M, and expressed uncertainty about the impact on resources.
"Senator Gutierrez did not talk about [the bill] to any member of the administration or faculty," President Gallego told the Skyline in an exclusive interview. "When you change systems it doesn't mean there are more resources."
Gutierrez, who represents Texas' 19th District, tweeted Feb. 1 that he had filed a Senate Bill proposing the move based on a decline in enrollment at Sul Ross and its associated Rio Grande Colleges. Gutierrez, who hails from San Antonio, said he had the "utmost confidence" that the change will "make Sul Ross, once again, the shining star of West Texas."
"It's time we bring Sul Ross State University to the larger Texas A&M system where there is a synergy across several major areas of study, including range management, veterinary science, energy and archaeology." https://bit.ly/3toYoTe 
Gallego said the announcement caught him and everyone else by surprise. "People were equally blindsided, nobody had an opportunity to review his legislation or comment on it."
Gallego, a native of Alpine who attended Sul Ross and served in the US House of Representatives before taking the helm at his alma mater, said he has plans in the works to improve the university. He declined to detail his ideas, but expressed concern that they would be muddied in the waters of Gutierrez's controversial proposal at the Texas State House.
"There are a lot of good things going on here … and I would love to tell you about them," Gallego said. "But, unfortunately, the conversation we are going to be having in Austin will be a negative conversation about Sul Ross."
Photograph by Justice Santa Cruz