Sul Ross Chief of Staff on Continuing COVID-19 Precaution
Posted by

Categories

Features

Date

January 26, 2021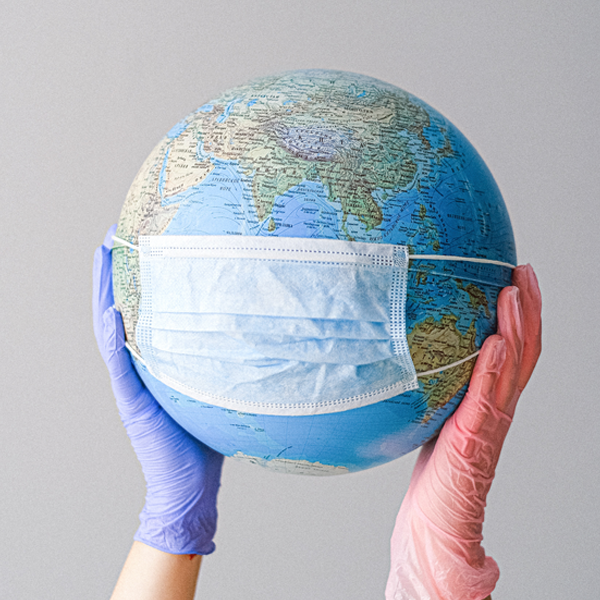 By Justice Santa Cruz Skyline Style and Trends Correspondent
ALPINE – Michael Pacheco, Sul Ross State University Chief of Staff, spoke Monday about the current status regarding COVID on campus and information that will help keep the number of cases at Sul Ross down.
As of January 21, a total of 12 cases between students and faculty have been reported. Many students have wondered how cases could have added up so quickly in the first days of the semester. "We believe students and faculty unknowingly contracted the virus sometime between Christmas and move-in day, given that the virus takes 2 to 5 days to show itself," said Pacheco.
One concern that has arisen recently is the possibility of an increase of positive cases due to lessening regard for COVID regulations and the unclear rollout of vaccine availability. Pacheco said, "The vaccine rollout is extremely slow, so we do not see it affecting cases in Sul Ross. Everyone should still be following protocol, the big three being wearing their masks, sanitizing, and keeping their distance."
The vaccine will reportedly be given out in order of necessity based on a schedule established by the state of Texas (e.g., 1A: healthcare providers and first responders; 1B: elderly and ill citizens, etc.) "We knew this [vaccine] was uncharted waters, so it is hard to tell," said Pacheco when asked if it's clear when Sul Ross students and staff will have access.
Chief of Staff Pacheco said that testing will continue regularly for students and faculty on campus but there will now be rapid testing conducted. In this process, the tests would take at most 15 to 20 minutes for results. Pacheco and his staff have put a system in place that will make testing time as short as possible to encourage students to get tested, an integral part of controlling spread.
"We know people are tired, but we are rounding the corner on this; now is not the time to let up. Just because you had COVID or received the vaccine does not mean you don't have to wear your mask, sanitize, or keep your distance. We know everyone wants to be out with friends but be careful with what you do with your free time—cases are reported more from outside of the classroom," said Pacheco.
Urging everyone on campus to consider those around them, Pacheco said, "If you are showing symptoms, please go see the nurse on campus and follow necessary protocols."
Students or other faculty members can see statistics and other announcements by clicking on the "Latest SRSU COVID-19 Information" banner on the university's website or COVID-19 Info